At age 57, Nina Cash is officially a Sports Illustrated Swimsuit rookie.
The retired university associate dean from California will be joining Penny Lane, Brittney Nicole, Jena Sims, Sharina Gutierrez, Berkleigh Wright and Achieng Agutu in the 2024 issue. It's the first time the magazine will feature all the Swim Search finalists who walked in their annual Swim Week runway show.
"My heart just started pounding – I got tears in my eyes," Cash told Fox News Digital about getting the news. "I was shocked but happily shocked. I was so happy that all seven of us were doing this together."
SPORTS ILLUSTRATED SWIM SEARCH FINALIST, 56, SAYS HUSBAND TOOK CASTING CALL SNAPS: 'IT'S NEVER TOO LATE'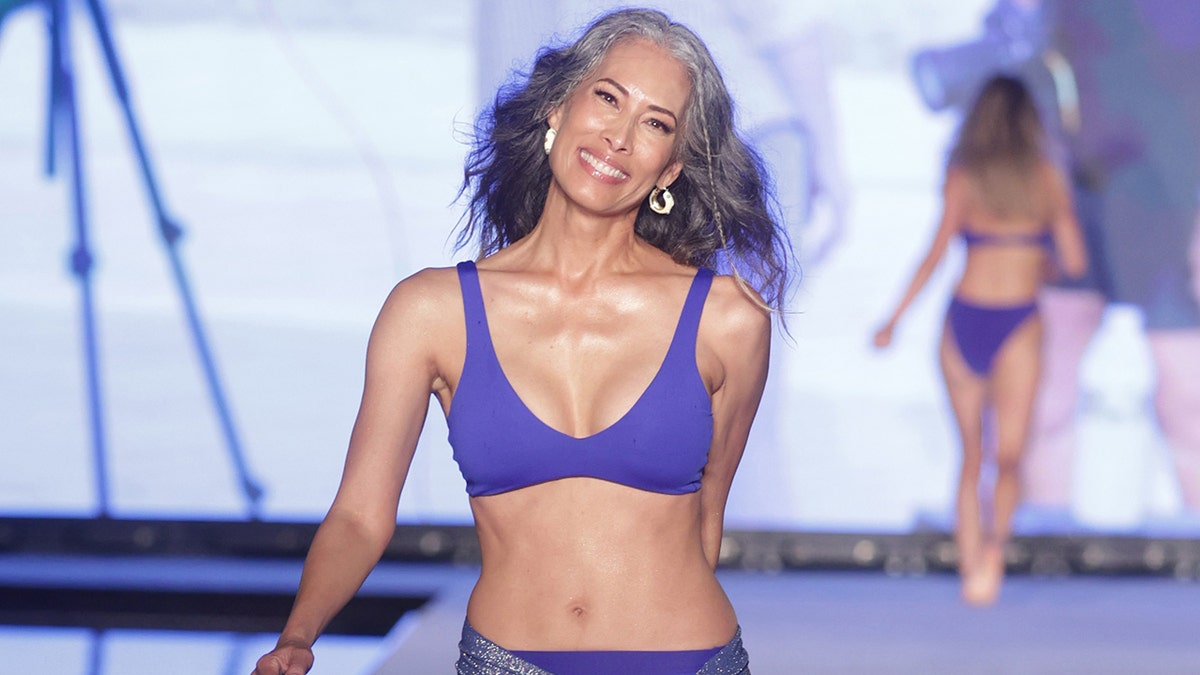 "To this day I still pinch myself," she gushed. "Is this even happening to me? Just a year and a half ago, I was an associate dean at a university. Now I'm a rookie who's going to be on the 60th anniversary issue of Sports Illustrated Swimsuit."
The original issue was published in 1964. It has since been a launching pad for models like Kathy Ireland, Christie Brinkley, Elle Macpherson, Kate Upton and Ashley Graham. Cash said she was inspired by Kathy Jacobs, who became "the oldest rookie" at age 57 in 2021.
It was Cash's husband who motivated her to submit her photo to the annual casting call, which receives thousands of submissions every year from hopeful models.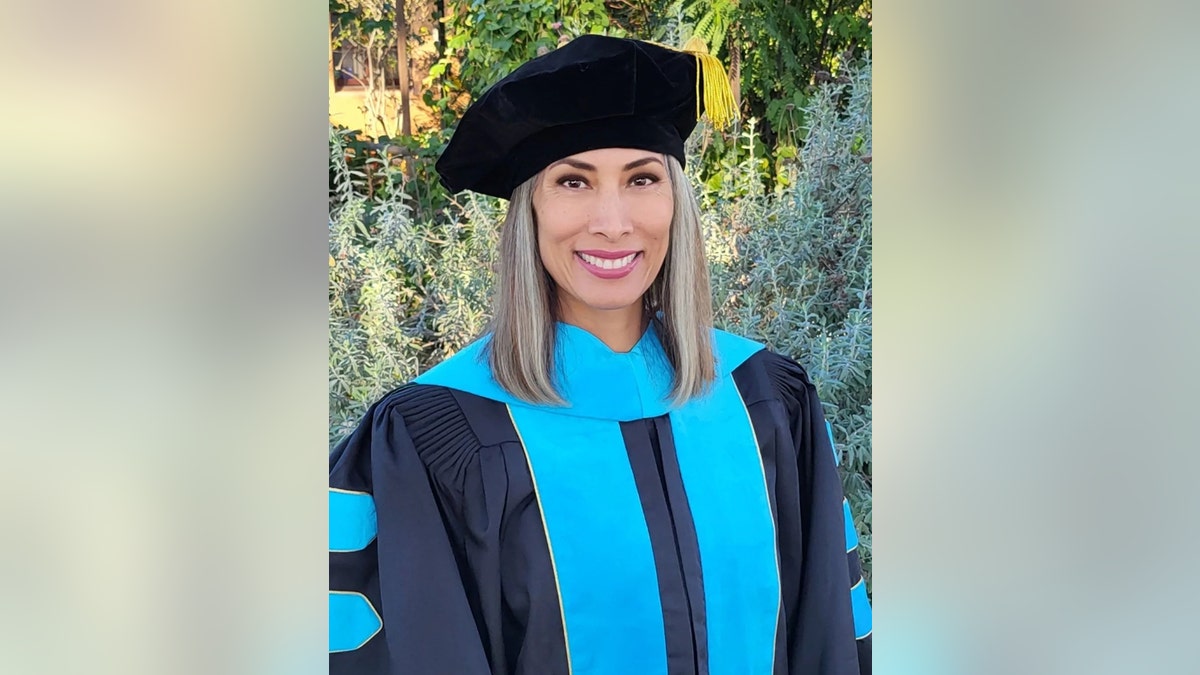 "People have told me, 'Your husband pushed you into [modeling] a bikini – I would never push my wife to do that,'" said Cash. "No – my husband encouraged me because I wanted to do it. Big difference. He didn't say, 'I want you to show everybody that you could wear a bikini at [57]'. He said, 'Honey, if you want to do it, I support you 125%.'"
Cash wasn't always so confident. When she was younger, she didn't wear a two-piece out of fear of being judged.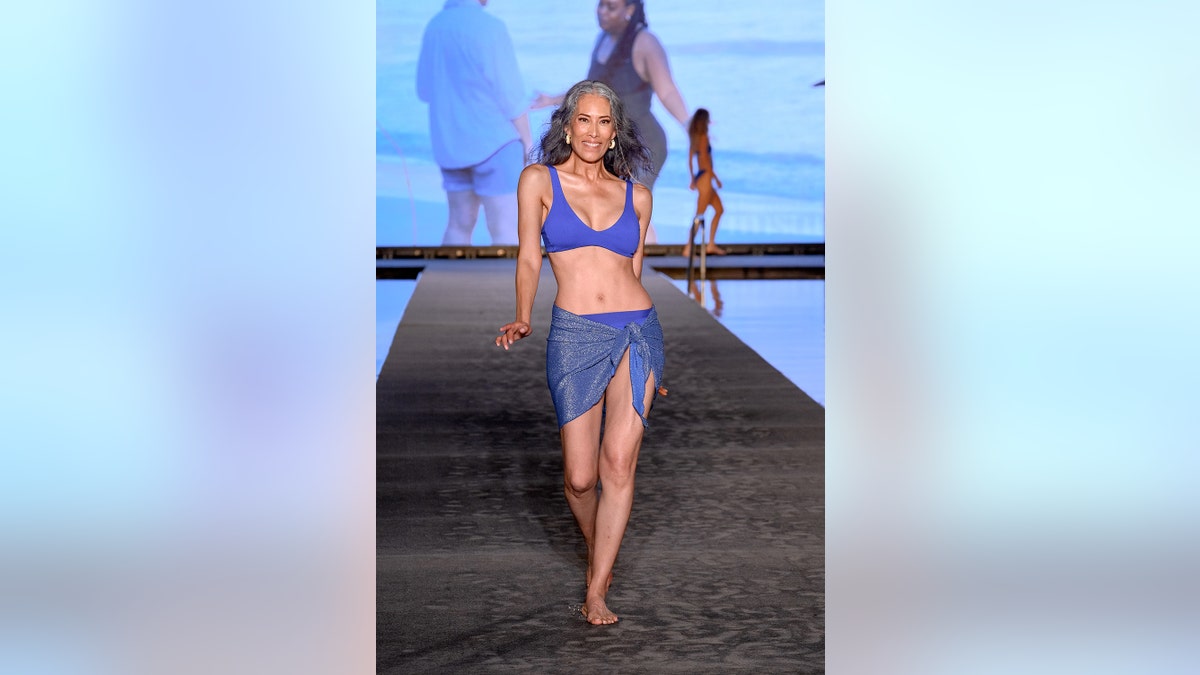 "I would tell myself today, 'Girl, who cares what other people think?'" she chuckled. "You are living and you have to live… There are always going to be critics, no matter what you do… But if you stay true to yourself and block that out, you're going to be happy. I like to say it's none of my business what people think of me or what other people say of me… If you're a light that shines bright, people who are unhealed [will] be negatively affected by that light. I say shine bright anyway."
CLICK HERE TO SIGN UP FOR THE ENTERTAINMENT NEWSLETTER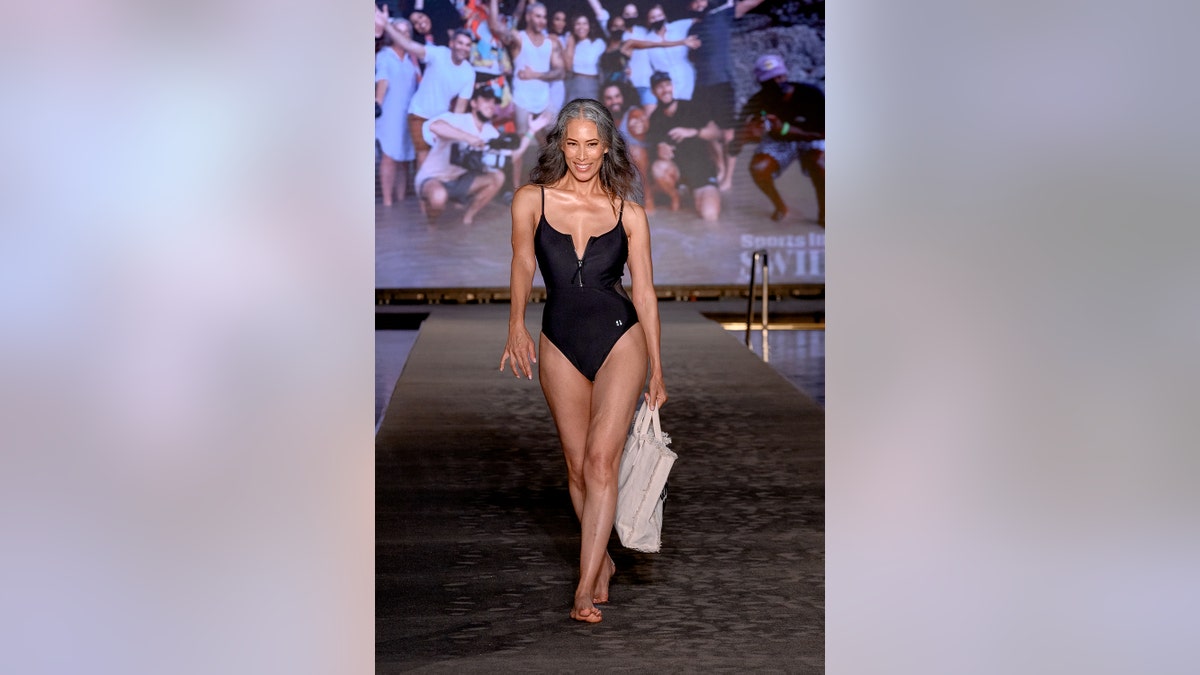 Cash said she's received an overwhelming response from younger women and men who have been fully supportive of her stripping down to a bikini. But there will always be critics, Cash pointed out.
"There are some men that still… want to put the person with the gray or silver hair in this box," she explained. "Eleanor Roosevelt once said, 'You can only be offended if you allow yourself to be offended.' I don't know those people making the negative comments and I won't dwell on that… I get a lot of people private messaging me [on social media] saying, 'Thank you for making it OK to go gray,' or, 'Thank you for making it OK for a woman to be an educator or to have advanced degrees and still do something like this.'"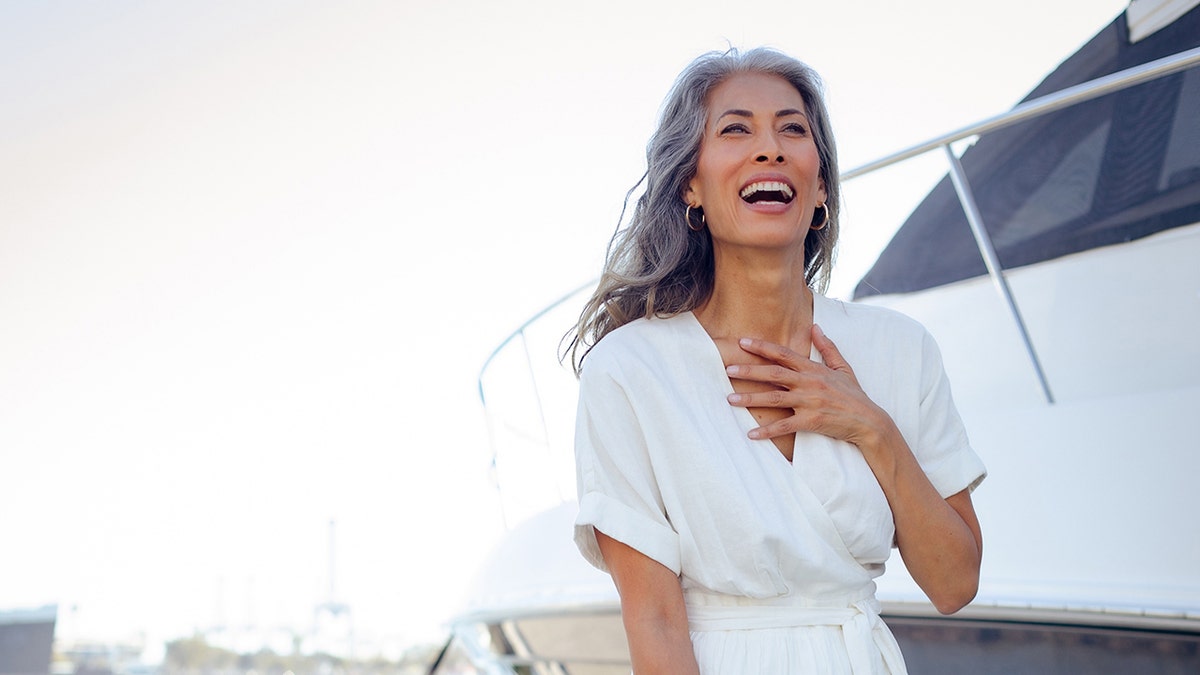 "A lot of times, you have to be really smart, but you can't also be in a bikini because those two, for whatever reason, don't go together,'" she shared. "You have to be one or the other. Nope, I'm here to say you don't. You can be educated, and you can also be in a bikini… Do what's going to make you happy."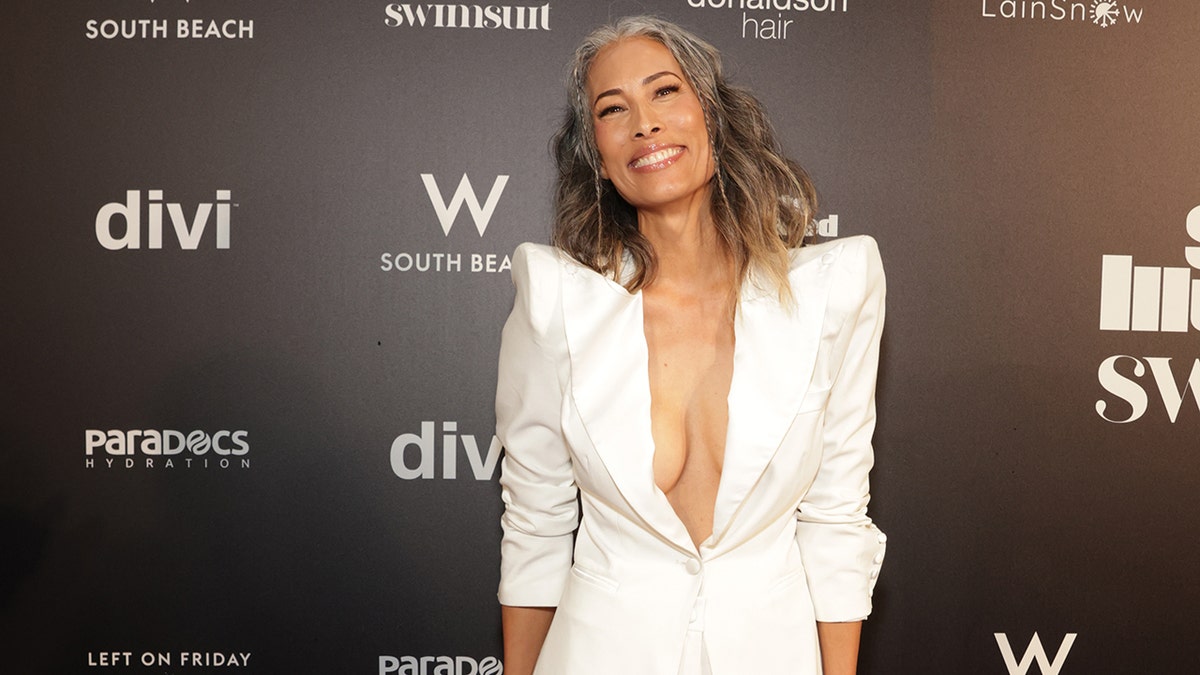 In July, Cash strutted down the catwalk during the Sports Illustrated Swimsuit Runway Show during Miami Swim Week.
CLICK HERE TO GET THE FOX NEWS APP
"Never in a million years did I think I would be walking in one of the biggest runway shows in the world," she said. "… It rained – in Filipino culture, when it rains on your wedding day or when it rains on a special day, it means really good luck. So when some people [were] like, 'Oh my gosh, it's raining,' I'm like, 'Bring on the rain – it's magic right now!'"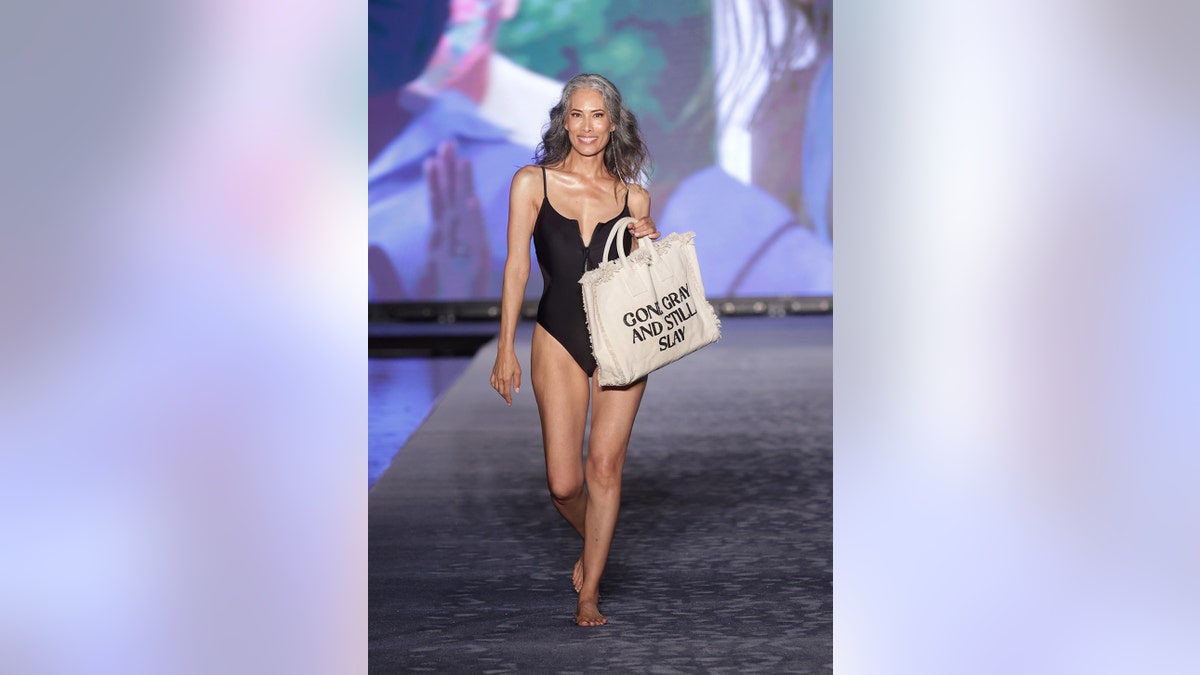 "Having my husband, my best friend, my daughter in the audience cheering me on was just so encouraging," she shared. "Not to mention, the SI Swim family… It was magic… They gifted me a bag that I got to walk with on the runway that said, 'Gone gray and still slay.' Yes, you can go gray and still slay. There is nothing wrong with that. So embrace it – embrace the gray."
Today, Cash hopes her images will inspire other people to take leaps in life and pursue their dreams – no matter how old they are.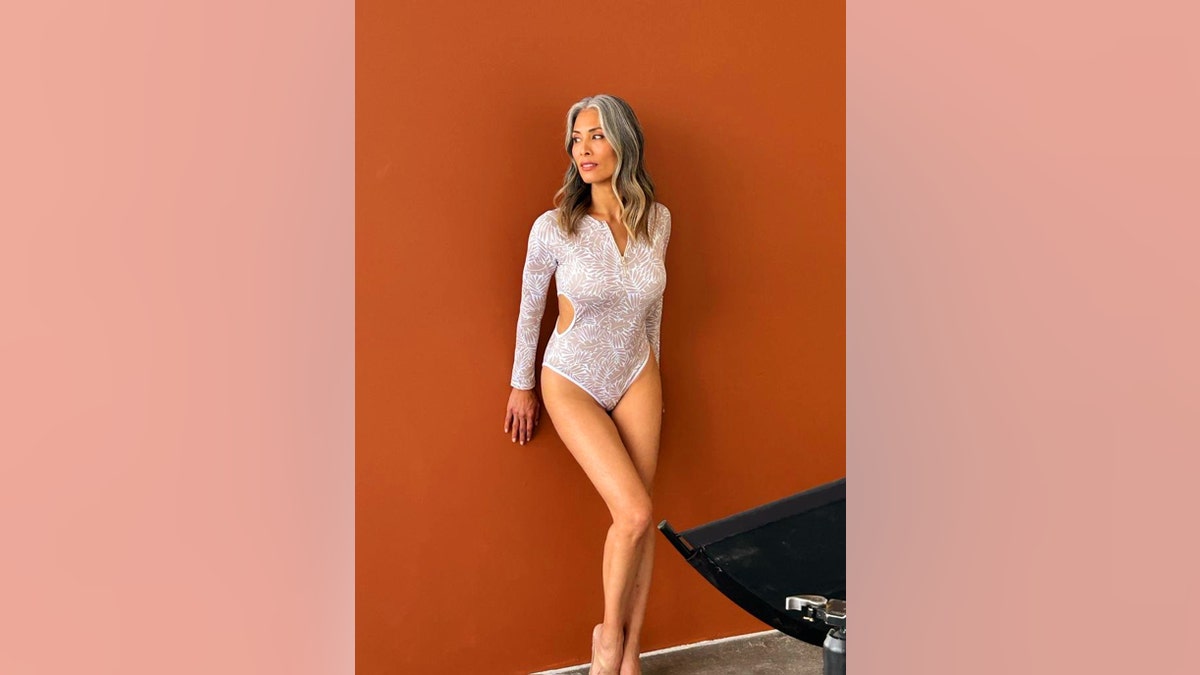 "Live life and embrace all the different stages of it," she said. "Embrace the heartaches, the bad stuff, the good things – that's what life is all about. And if you're lucky to live a long life, then you are very fortunate. It's an absolute privilege to grow old… And I think in America, we have this stigma that when you're old, you're not sexy anymore. You're washed up. You're frail. I think my generation… we don't feel that way. We don't look that way. We take care of ourselves. We pride ourselves in our health and being kind, loving and supportive. So for me to turn gray, if I'm inspiring people, then I am happy."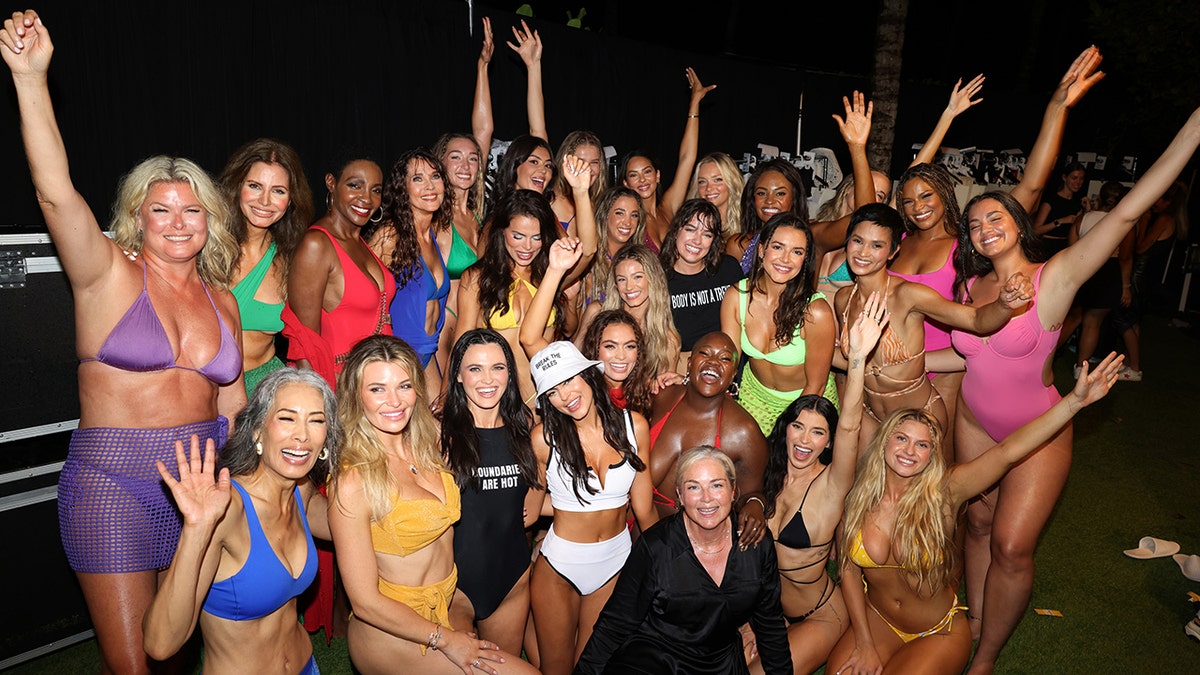 LIKE WHAT YOU'RE READING? CLICK HERE FOR MORE ENTERTAINMENT NEWS
"The gift of being alive is not given to many," she reflected. "It is cut short. So do it – wear that bikini. Who cares what anyone else thinks? Run out in the rain and dance in the rain in your bikini and love life. It's all good. Life is too short. Let's enjoy it and embrace it."
The Associated Press contributed to this report.