Scorsese defends 'Flower Moon' film focusing on Leonardo DiCaprio's White character after Indigenous critiism
Director Martin Scorsese recently explained why his new film "Killers of The Flower Moon" centered the movie around Leonardo DiCaprio's White character after some Indigenous critics slammed him for it.
Scorsese's film is based on the true story of the early 20th-century murders of a wealthy Osage tribe at the hands of American men looking to steal their oil wealth. The legendary director explained during a recent press event that he first cast DiCaprio as the FBI agent investigating the crimes in Oklahoma before casting him as one of the film's villains, Ernest Burkhart.
According to The Hollywood Reporter, the director said, "We took the character of Tom White that Leo was going to play and, after a couple of years [of development], we took it to its limit. We felt that, ultimately, a story seen through the eyes of the Bureau of Investigation coming in from Washington to this area to find out who did it was… it was [more] a matter of who didn't do it."
LEONARDO DICAPRIO AND MARTIN SCORSESE: HOW HOLLYWOOD'S MOST DYNAMIC DUO MADE BOX OFFICE BILLIONS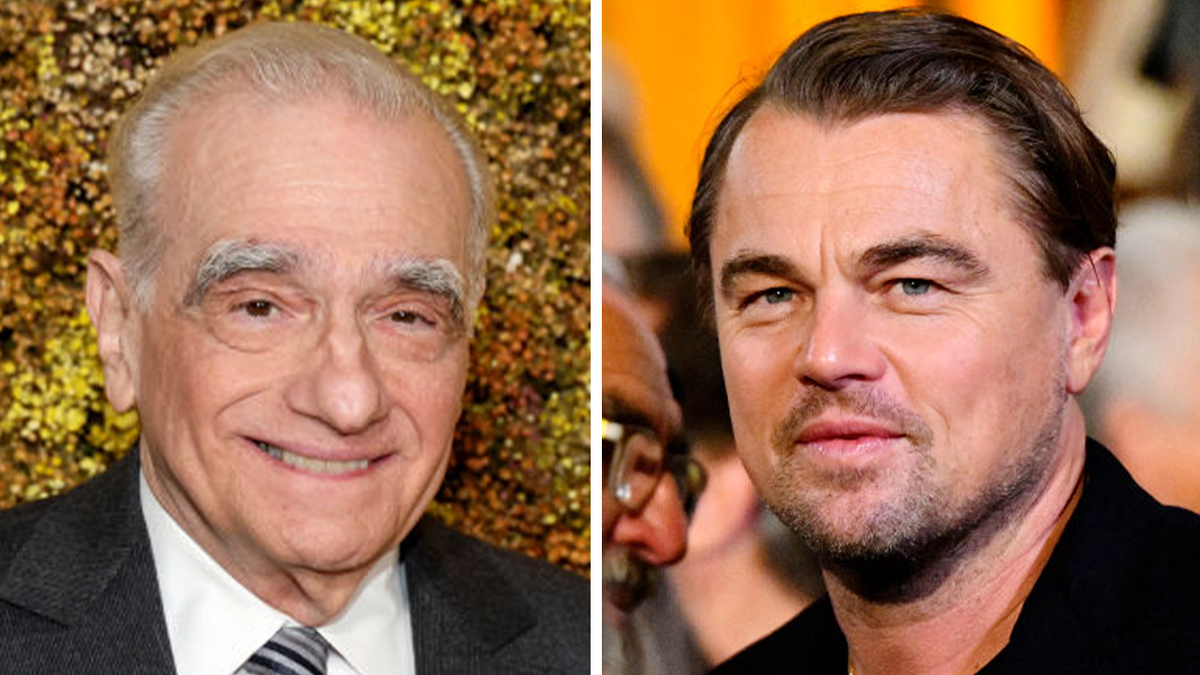 He decided to make DiCaprio play Burkhart, the husband of one of the family's sisters who oversaw the plot to murder them, as that got closer to the "heart" of the story. Citing the granddaughter of the Osage sister married to Burkhart – who noted how the couple were in love despite the husband's plot – he said, "A lot of these deceptions and betrayals and murders came out of people who really liked each other…. Ultimately, we were stuck."
He continued, saying, "We really couldn't get into the true nature of what this tragedy was, at which point Leo [asked], 'Where's the heart of it?' And I said, 'Well, the heart is that Molly and Ernest are in love.' So he says, 'So maybe I should play Ernest,' [at] which point everything turned upside down…."
He added, "primarily it's told, as much as possible, from the ground level in which the Osage and the European American were living together."
DiCaprio added, "As far-fetched as it may seem to others who see this movie — who are shocked at the atrocities that Ernest continues to commit and Molly's understanding of what's going on — it's based on hard evidence and a sense of community from the Osage that in a lot of ways they have not openly talked about before."
Lily Gladstone, who plays DiCaprio's Osage wife in the film, and the central victim of his plot, claimed she made sure her portrayal conveyed the authentic indigenous perspective.
"But the most important element of all of it, for me, was that I was never alone on set. If I was uncertain about a choice I was making there was not just one but several Osage people in every level of production close at hand," she said.
MARTIN SCORSESE SLAMS COMIC BOOK MOVIES, SAYS THEY POSE 'DANGER' TO OUR CULTURE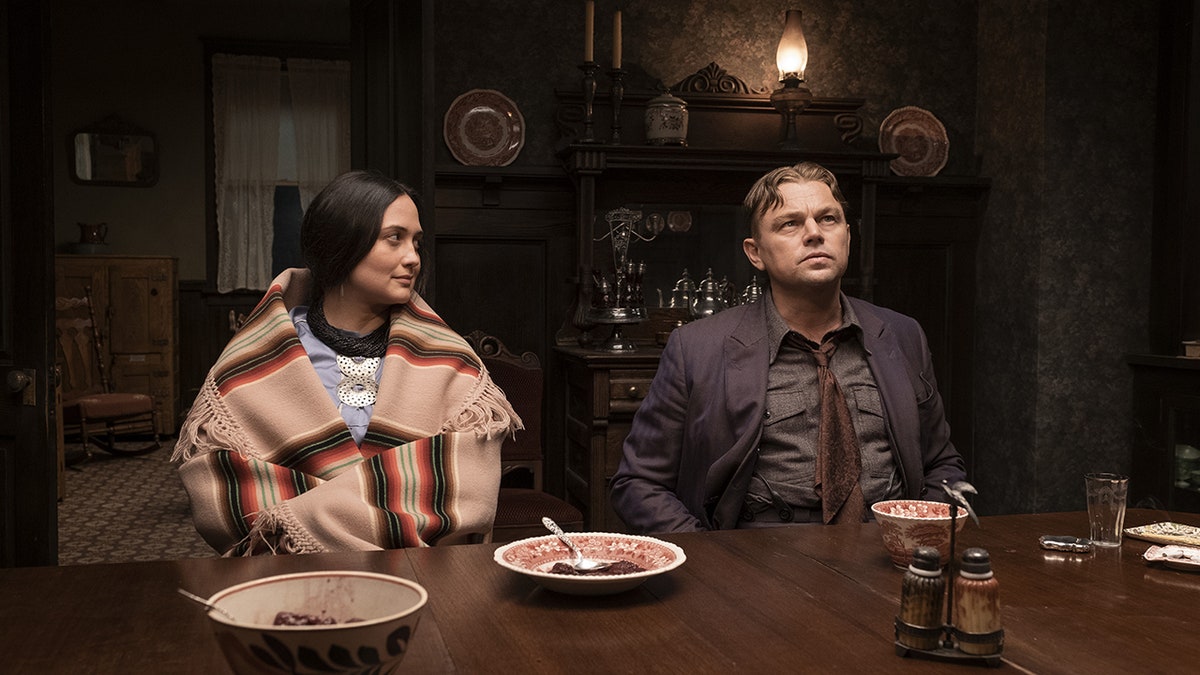 Scorsese's breakdown of how he approached casting and telling the story followed multiple complaints from Indigenous people over the director's choices.
The film's Osage language consultant, Christopher Cote, suggested the film would have been more effective if the director was indigenous and slammed DiCaprio's portrayal of Burkhart. He told The Hollywood Reporter, "As an Osage, I really wanted this to be from the perspective of Mollie and what her family experienced, but I think it would take an Osage to do that."
He added, "Martin Scorsese, not being Osage, I think he did a great job representing our people, but this history is being told almost from the perspective of Ernest Burkhart and they kind of give him this conscience and kind of depict that there's love. But when somebody conspires to murder your entire family, that's not love. That's not love, that's just beyond abuse."
Indigenous actor and "Reservation Dogs" star Devery Jacobs ripped Scorsese's movie on X shortly after it premiered last month. She stated, "Being Native, watching this movie was f—— hellfire. Imagine the worst atrocities committed against yr ancestors, then having to sit thru a movie explicitly filled w/ them, w/ the only respite being 30min long scenes of murderous white guys talking about/planning the killings."
CLICK HERE TO GET THE FOX NEWS APP
For more Culture, Media, Education, Opinion and channel coverage, visit foxnews.com/media.