Rupert Murdoch salutes son Lachlan as 'principled leader' as he takes helm of News Corp
As Rupert Murdoch marked his final day as Executive Chairman of News Corp on Wednesday, the media icon saluted his son Lachlan as the right man to lead the company forward.
"Lachlan is a principled leader, and a believer in the social purpose of journalism. I hope to continue an active role in the company," Rupert Murdoch said during the company's annual shareholders meeting.
Rupert Murdoch, 92, will now be Chairman Emeritus of FOX Corporation and News Corp; he will mark his final day at the former on Friday. His 52-year-old son Lachlan will become the sole chairman of both companies.
It marks the culmination of a succession plan announced earlier this year; the elder Murdoch noted he remained in good health when the news broke.
RUPERT, LACHLAN MURDOCH HONORED AT AMERICAN AUSTRALIAN ASSOCIATION'S 75TH ANNIVERSARY DINNER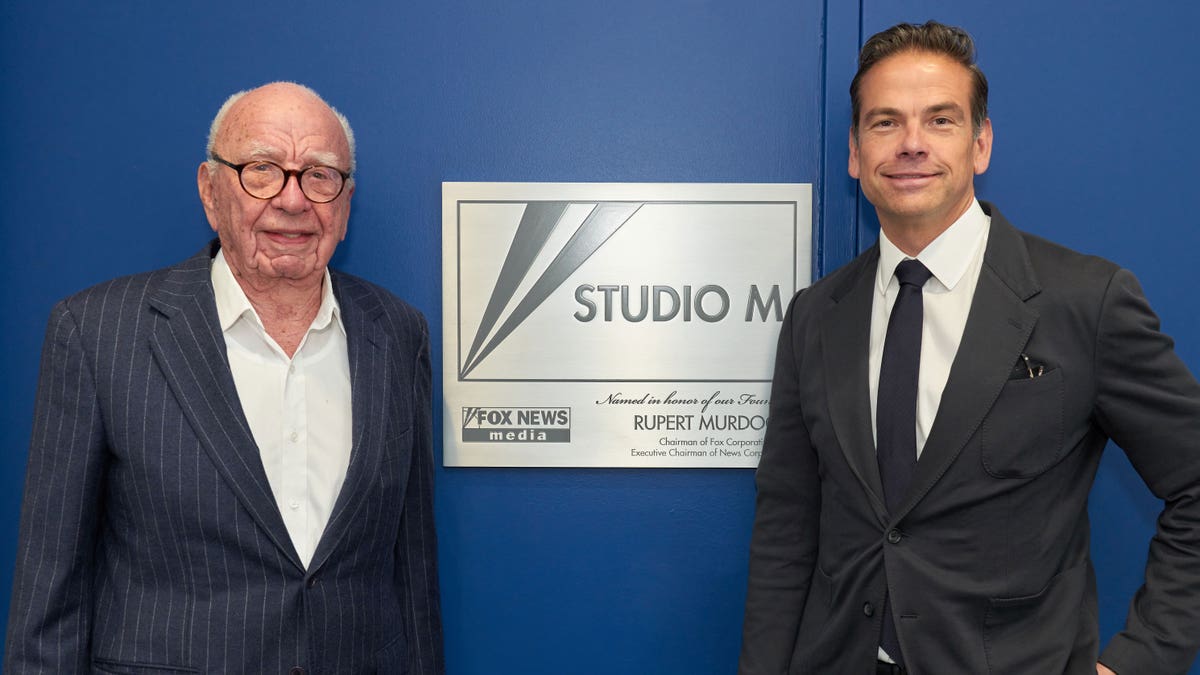 Rupert Murdoch said Lachlan had a similar sense of purpose as Sir Keith Murdoch, Rupert's father and Lachlan's grandfather, and the Australian media icon that formed the foundation of the family's global legacy.
"Like my father, I believe that humanity has a high destiny, and Lachlan certainly shares that belief," Murdoch said. "That sense of destiny is not just a blessing but a responsibility."
"My life has certainly been fortunate," he added. "We are blessed to live in a country where dreams are not yet subject to regulation. There are so many inspiring stories around us of those who have created much social good from humble beginnings."
At the meeting, Murdoch also addressed key global issues and the state of journalism and debate in the modern age. He paid tribute to Wall Street Journal reporter Evan Gershkovich, who has been detained by Russia since March on dubious espionage charges, addressed dangers facing journalists covering Ukraine and the Middle East, and also warned of the scourge of antisemitism amid the Israel-Hamas war.
Also, according to the New York Post, he addressed "the opportunities and the challenges" presented by Artificial Intelligence (AI) and find ways to provide original content with the use of AI.
"Our digital development has enabled us to expand the delivery of news, analysis, books and real estate intelligence," Murdoch said. "In an era of generative AI, those businesses will surely grow."
RUPERT MURDOCH ANNOUNCES TRANSITION TO NEW ROLE OF CHAIRMAN EMERITUS OF FOX CORPORATION AND NEWS CORP.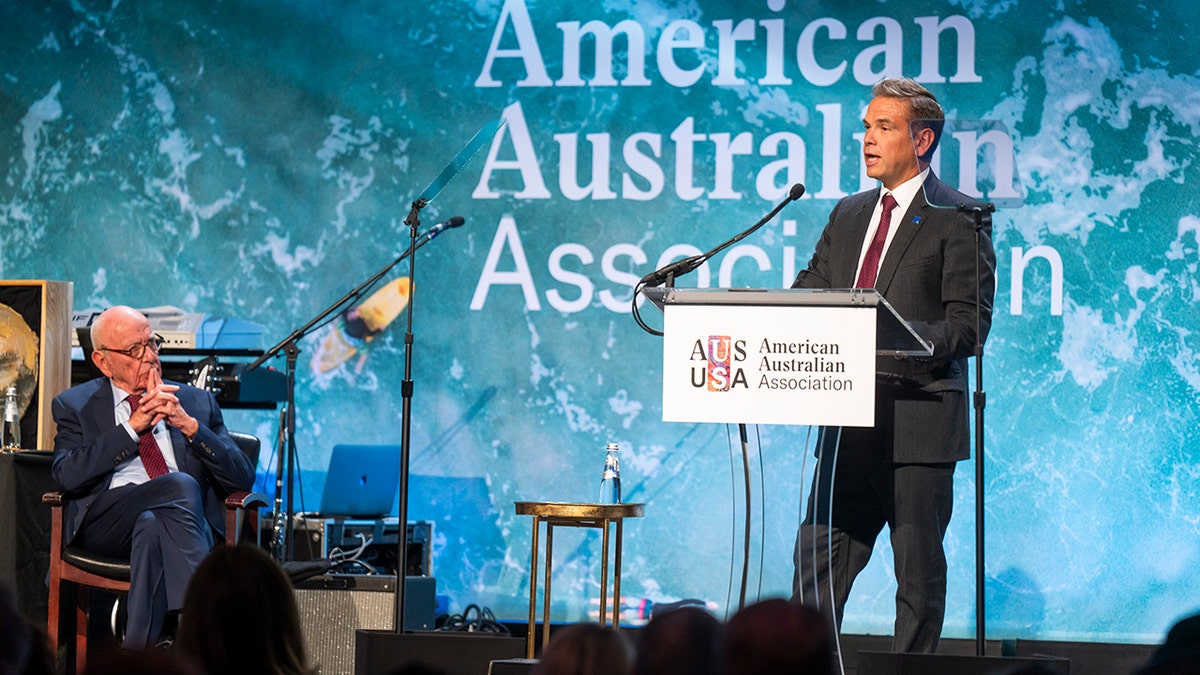 "Murdoch likewise signaled News Corp is determined to make sure that AI tools compensate news organizations for their content," the New York Post reported.
Rupert Murdoch's vast media empire includes Fox News Channel, which launched in 1996 under News Corp and quickly established itself as a leader in 24-hour news coverage. It recently celebrated its 25th anniversary and has consistently dominated its competition in the ratings, becoming one of the most influential news sources in the world.
He was Executive Chairman of 21st Century Fox from 2015 to the closing of the merger of 21st Century Fox and The Walt Disney Company in March 2019. Murdoch served as CEO of 21st Century Fox from its inception as News Corporation in 1979 until 2015 and as its Chairman from 1991 to 2015.
Rupert Murdoch's career took off in his mid-20s in 1954 when he took control of News Limited, a public corporation based in his home nation of Australia and previously run by his father. From there, his company bought and founded Australian newspapers and then looked internationally, gaining control of the U.K.'s News of the World and The Sun in 1969, and subsequently buying several U.S. publications, including the New York Post and The Village Voice.
In 1980, News Corporation was established to consolidate the international operations of its growing roster of newspapers, magazines and television assets. By 1985, Murdoch took ownership of Twentieth Century Fox as well as some regional television stations in some major U.S. markets.
FOX NEWS CHANNEL CRUSHES CNN, MSNBC DURING NEWS-HEAVY OCTOBER AS 'THE FIVE' REMAINS MOST-WATCHED SHOW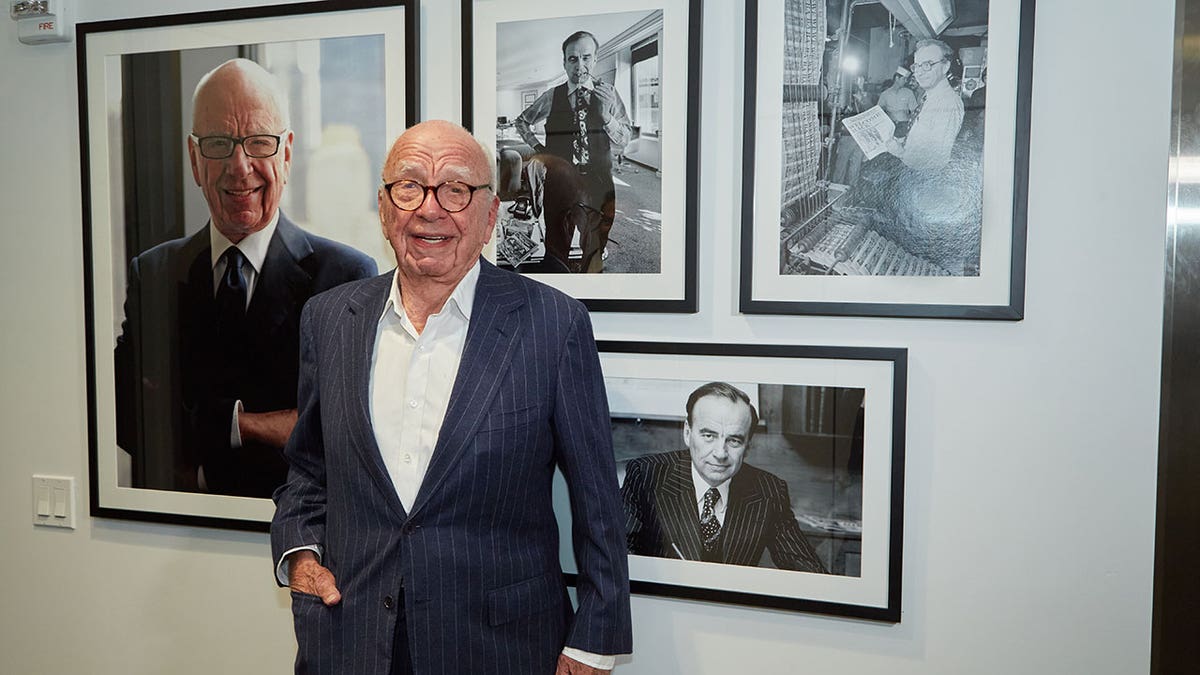 The FOX Broadcasting company was launched in 1986, and by 1996, FOX Sports was a smashing success and FOX Network had become the top-ranked television group in the country.
In 2019, led by Murdoch, Fox Corporation was launched as a standalone, publicly traded company following the separation of 21st Century Fox in a deal that yet again redefined the U.S. media landscape. As Fox Corporation, the company produces and distributes content through such brands as FOX News Media, FOX Sports, FOX Entertainment, FOX Television Stations and Tubi Media Group.
CLICK HERE TO GET THE FOX NEWS APP
For more Culture, Media, Education, Opinion and channel coverage, visit foxnews.com/media.