Poll finds Americans don't think biological men should compete in women's sports: 'Pendulum has swung too far'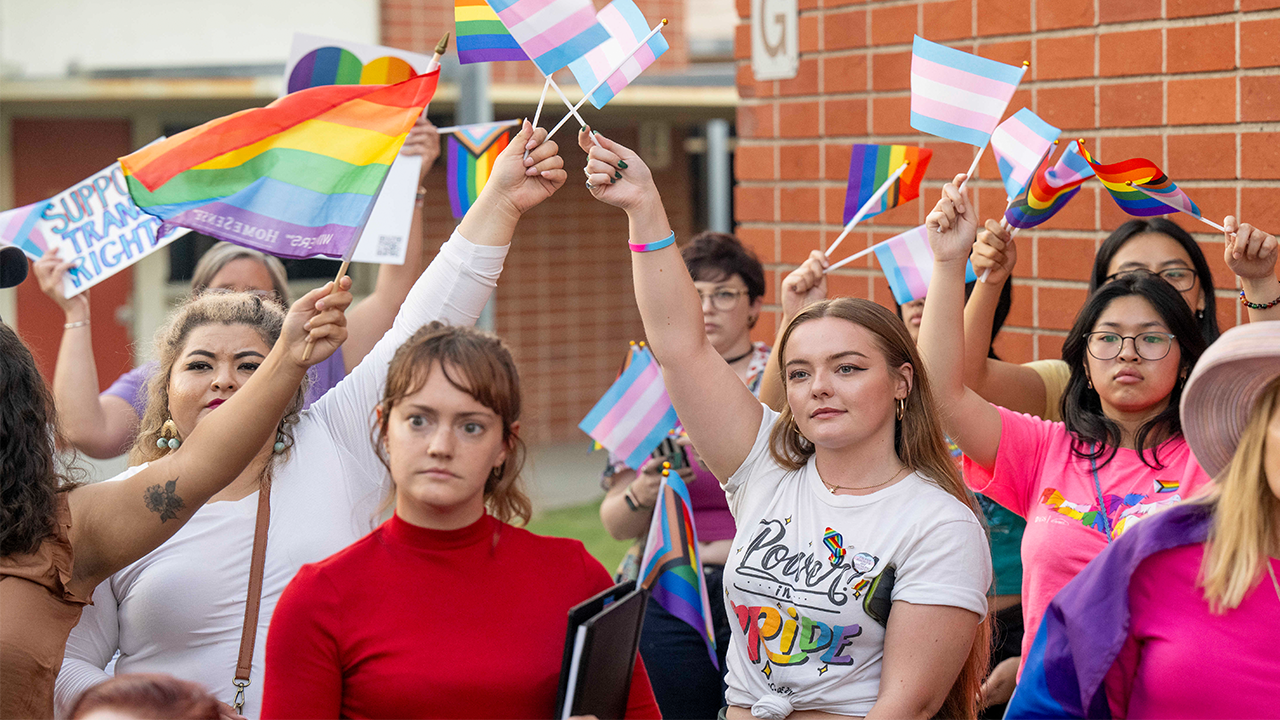 Almost 70 percent of Americans don't believe that biological men should be allowed to compete in women's sports, indicating that current laws that restrict participation for transgender athletes are generally in line with U.S. public opinion, according to a Gallup poll.
The polling showed an increase from 62 percent in 2021 to 69 percent of Americans in 2023 who believe athletes should only play on teams that match their birth gender, according to a survey conducted by Gallup. In tandem, in 2021, 34 percent of Americans said transgender athletes should be allowed to play on teams that match their current gender identity, while in 2023, only 26 percent held that belief.
Riley Gaines, the director of the Riley Gaines Center at the Leadership Institute, told Fox News Digital that based on how politicians and voting and the way the media portrays gender ideology issues, it would give the impression that this issue "is very polarizing and divisive," but "in reality, it's not."
"While this should never have become a political issue, there are very few issues that the majority of the general public can agree on, but this is one of them," Gaines said. "The pendulum has swung too far, and people are beginning to see what's at stake if it continues."
"The percentage of Americans who disagree with allowing men to compete in women's sports will only increase, but unfortunately, more girls will be injured, exploited in a locker room, and lose out on opportunities in the meantime," she added.
People who know a transgender individual are more accepting of pro-transgender policies than those who don't, but the data showed that this relationship "weakened" in the past two years, according to Gallup. Since 2021, Americans have become less favorable to transgender athlete participation in single-gender sports than they were in 2021, despite the fact that more people say they know a transgender person.
In addition, the Gallup survey asked about Americans' views on the transgender population more generally, which found that 55 percent consider changing one's gender to be morally wrong, while 43 percent said it was morally acceptable. In 2021, 51 and 46 percent of Americans answered the same question, respectively.
CALIFORNIA BECOMES FIRST US STATE TO RECOGNIZE 'TRANSGENDER HISTORY MONTH'
The question varied by age, with 60 percent of 18 to 29-year-olds answering it was morally acceptable to change one's gender, while 48 percent of Americans ages 30 to 49 and 32 percent of Americans aged 50 and older, believe it to be morally acceptable.
"It appears that Americans view transgender sports participation more through a lens of competitive fairness than transgender civil rights," Gallup stated in its press release. "Even Democrats, who mostly support LGBTQ+ rights and affirm the morality of gender change, are divided on the issue of whether transgender athletes should be allowed to participate on teams that match their gender identity rather than birth gender."
'HORRIFIED' HOSPITAL EMPLOYEE LEAKS DEI TRAINING PUSHING 3-YEAR-OLDS IDENTIFYING AS TRANSGENDER
Almost 40 percent of U.S. adults say they know a transgender person, which is up from 31 percent in 2021, while 23 percent of people say they don't know a transgender person, down from 31 percent two years earlier. In 2021, 40 percent of those who knew a transgender person favored allowing them to play on teams that match their current gender identity, but that number fell to 30 percent in 2023.
In 2021, 86 percent of Republicans said transgender athletes should only play on teams that match their gender, which has risen to 93 percent in 2024. That sentiment has increased from 63 to 67 percent among independents in recent years, while nearly half of all Democrats surveyed said athletes should play on teams that match their biological sex, up from 41 percent in 2021.
RILEY GAINES SUPPORTS SUSPENSION OF TRANSGENDER CYCLIST FOR 'ABUSIVE AND THREATENING BEHAVIOR'
The Republican-led U.S. House of Representatives recently passed a national ban on biological men competing in women's sports, but President Joe Biden has promised to veto it should the legislation pass the Senate. States across the country have passed similar bans.
Last month, the White House failed to provide a "yes or no answer" when asked whether it is fair that transgender athletes take part in sports designated for biological females, calling it a "complicated" issue that contains a "wide range of views."
"The Department of Education proposed a rule, as you know, that gives schools the flexibility to establish their own athletics policies, and so while establishing guardrails, right, to prevent discrimination against transgender kids," White House press secretary Karine Jean-Pierre said when asked by Fox Business correspondent Hillary Vaughn. "That is something that is incredibly important, that the president wants to make sure that we also do that as well. So, I'm just not going to get ahead of that."
The Biden administration proposed new regulations on transgender people in schools released in April said no school or college that receives federal funding could impose a "one-size-fits-all" policy banning transgender students from playing on sports teams consistent with their gender identity, which under the Department of Education rule, would be a violation of Title IX.
CLICK HERE TO GET THE FOX NEWS APP
For more Culture, Media, Education, Opinion, and channel coverage, visit foxnews.com/media