McCarthy makes stunning admission on Biden impeachment inquiry: The facts have led 'even closer'
Former House Speaker Kevin McCarthy revealed on 'Sunday Morning Futures' that the GOP has recently moved "closer" to filing an impeachment inquiry into President Biden, an effort to hold the U.S. government "accountable" that is now being pursued by the new House Speaker, Mike Johnson.
SPEAKER JOHNSON: BIDEN ENGAGING IN 'COVER-UP' OF ROLE IN HUNTER BUSINESS DEALINGS, IMPEACHMENT PROBE CONTINUES
KEVIN MCCARTHY: No one in America would have known that President Biden has lied, that they did receive money from China…that he did get involved in the business dealings. When he went to Cafe Milano, his son got a new Porsche and $3 million was sent to him. We have systematically followed every place the facts have taken us each and every day. And now it's moved even closer because now we've got the subpoenas going in to get the bank statements. We found all of this, the shell companies no one knew about prior. This is important.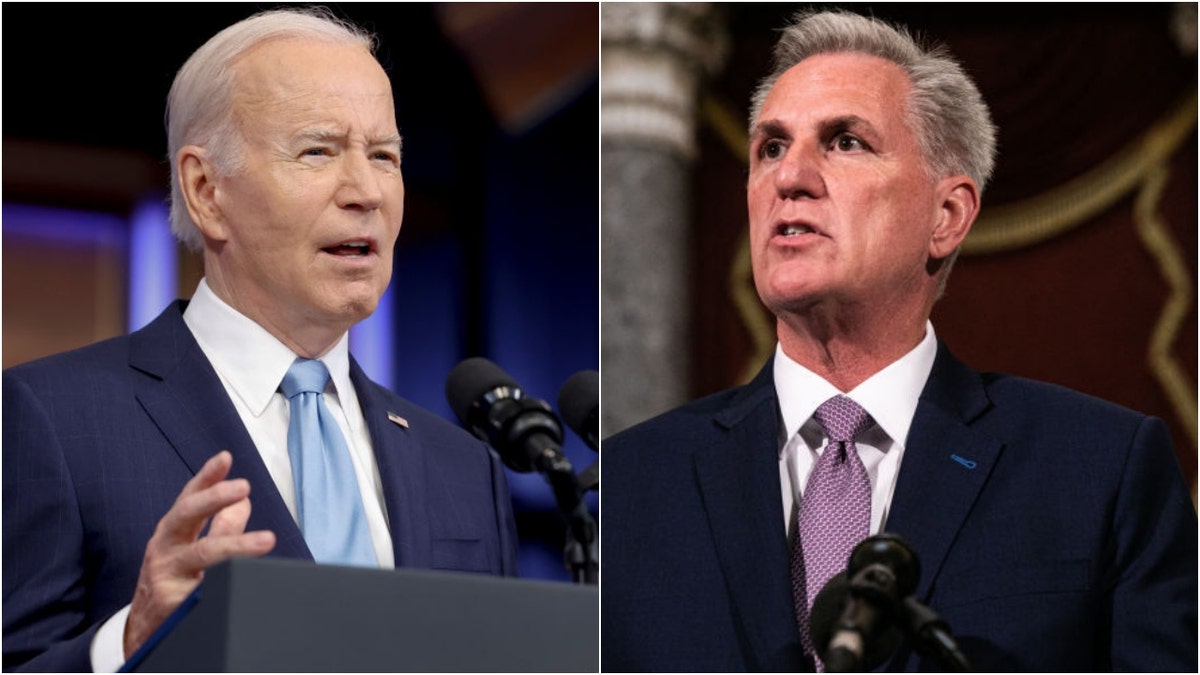 For more Culture, Media, Education, Opinion, and channel coverage, visit foxnews.com/media.
CLICK HERE TO GET THE FOX NEWS APP