Dallas Mavericks star Kyrie Irving sparked discussion on social media Saturday when he showed up to the team's postgame press conference wearing a keffiyeh.
Irving spent four minutes talking to reporters after the team's 132-125 loss to the Milwaukee Bucks. He had 39 points, four rebounds and six assists in the game.
CLICK HERE FOR MORE SPORTS COVERAGE ON FOXNEWS.COM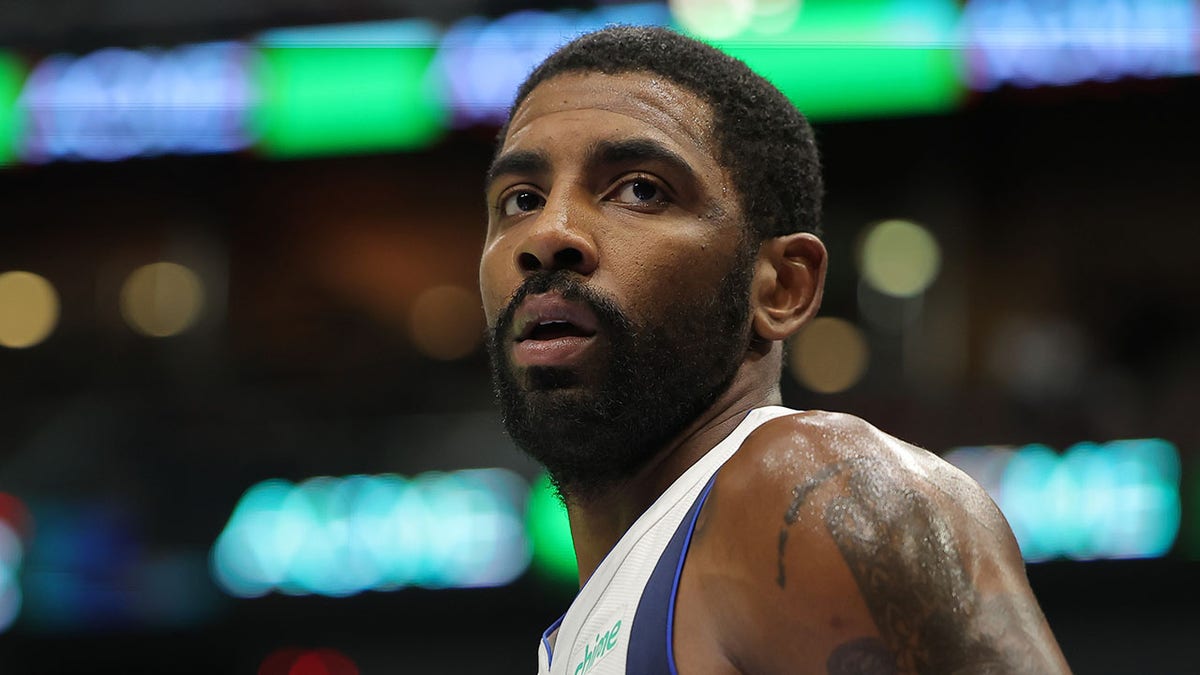 He was not asked about the headwear. The keffiyeh is a black and white checkered scarf that has come to symbolize Palestinian solidarity, according to The Associated Press. Irving also posted a photo of himself wearing it as he toured the Martin Luther King Jr. memorial in Washington, D.C.
The NBA and the Mavericks didn't immediately respond to a request for comment from Fox News Digital.
APP USERS VIEW THE MOMENT HERE.
Irving's move sparked discussion on social media, with some praising him for having a "spine" to wear the scarf while others called him antisemitic.
FROM OUTKICK: GLEN 'BIG BABY' DAVIS FOUND GUILTY OF NBA HEALTHCARE SCAM, COULD FACE YEARS IN PRISON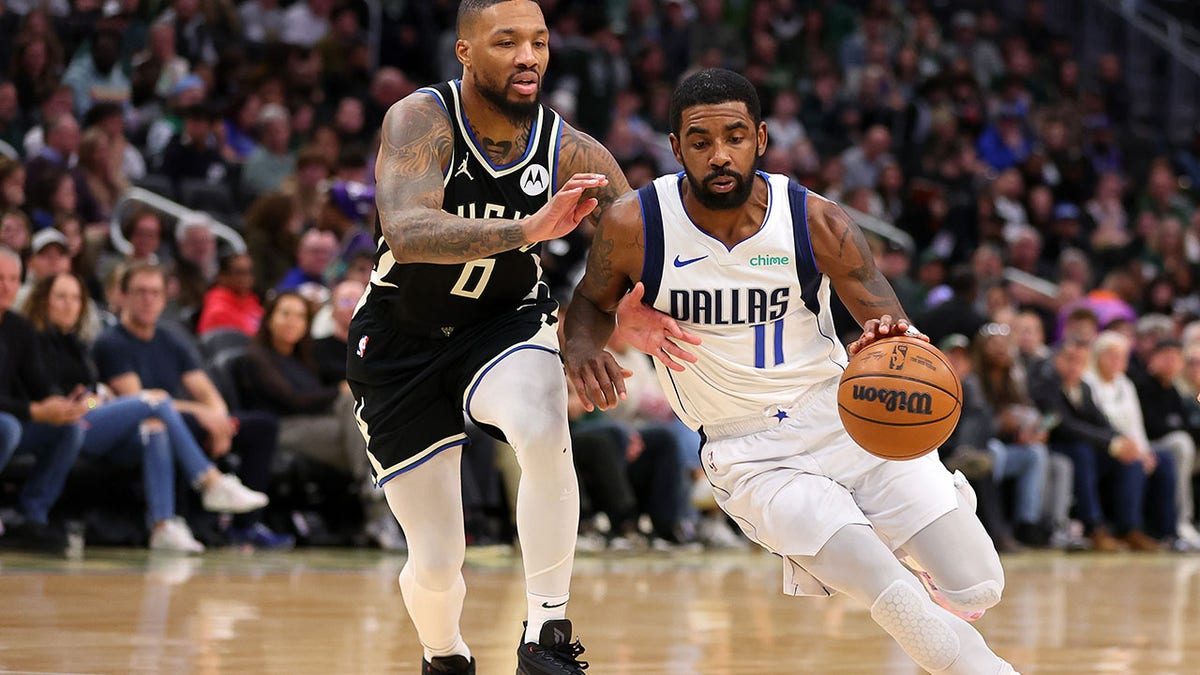 Pro-Palestinian protesters in the U.S. have worn keffiyehs during their demonstrations, with some calling for the end of Israel's bombardment of Gaza following the horrific terror attacks of Oct. 7.
The NBA released a statement on the terror attacks on Oct. 8.
"The NBA and NBPA mourn the horrific loss of life in Israel and condemn these acts of terrorism. We stand with the people of Israel and pray for peace for the entire region," the league said.
Irving appeared to make a remark referencing the Israel-Hamas conflict in a post on X on Oct. 11.
"Where are all you tough talking Media Heads that get on TV and social platforms to condemn people who stand by the oppressed??" Irving wrote.
CELTICS' JAYLEN BROWN RIPS 'UNACCEPTABLE' CONDITIONS OF NBA IN-SEASON TOURNAMENT COURTS AFTER INJURY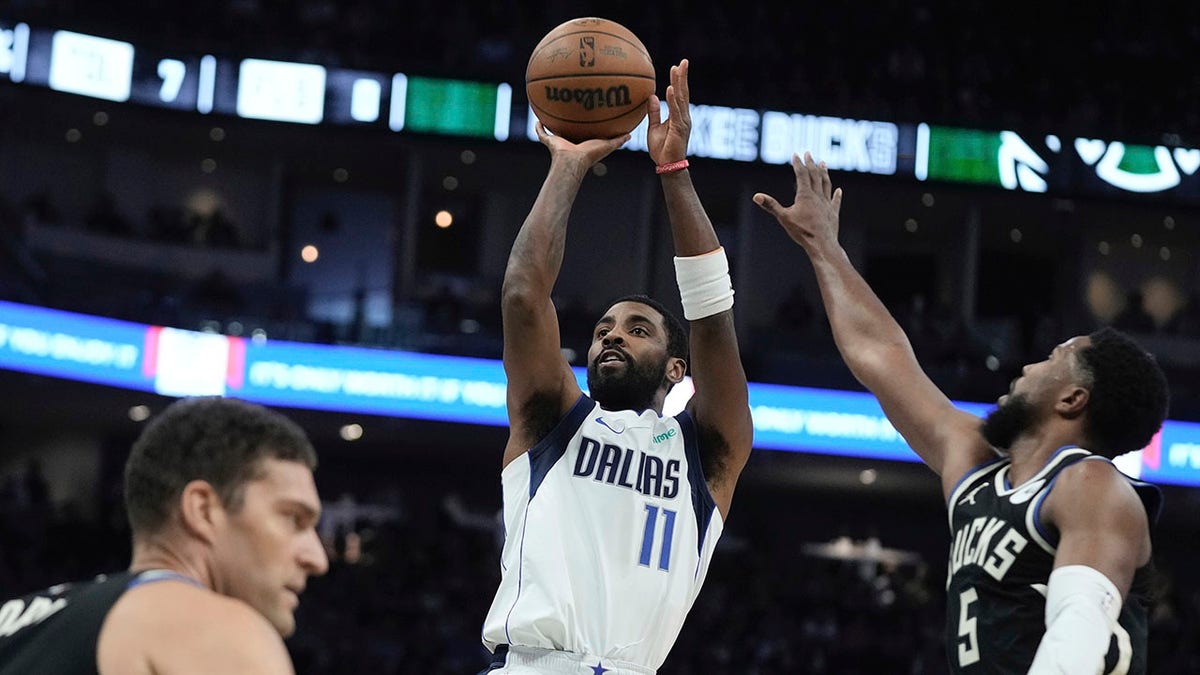 "Crimes are being committed against humanity and most of you are silent. Cat got your tongue? Or you're afraid of actually standing for something real."
Last October, Irving got into some hot water when he tweeted a link to an Amazon movie that spread antisemitic disinformation. The Brooklyn Nets later suspended him for five games after failing to issue an apology for sharing the movie and failing to "disavow antisemitism when given a clear opportunity to do so."
CLICK HERE TO GET THE FOX NEWS APP
He was then traded to the Mavericks.