Lindsay Clancy, who allegedly heard voices before killing children, indicted as defense blames medical system
If you or someone you know is having thoughts of suicide, please contact the National Suicide Prevention Lifeline at 988.
A Duxbury, Massachusetts, woman was indicted by a grand jury on murder charges for the deaths of her three young children during a traumatic incident in late January.
Lindsay Clancy, a 32-year-old nurse, allegedly used exercise ropes to strangle and kill her three children – Cora, 5, Dawson, 3, and Callan, 7 months – before she cut her own wrists and neck and jumped from the bedroom window of her home on Jan. 24.
A grand jury indicted Clancy on three counts of murder and three counts of strangulation for each child, Plymouth District Attorney Tim Cruz said Friday.
Clancy's lawyer, Kevin Reddington, did not immediately return Fox News Digital's request for comment.
LINDSAY CLANCY'S HUSBAND EXPRESS CONCERNS ABOUT WIFE'S MENTAL HEALTH DAYS BEFORE CHILDREN WERE KILLED: DOCS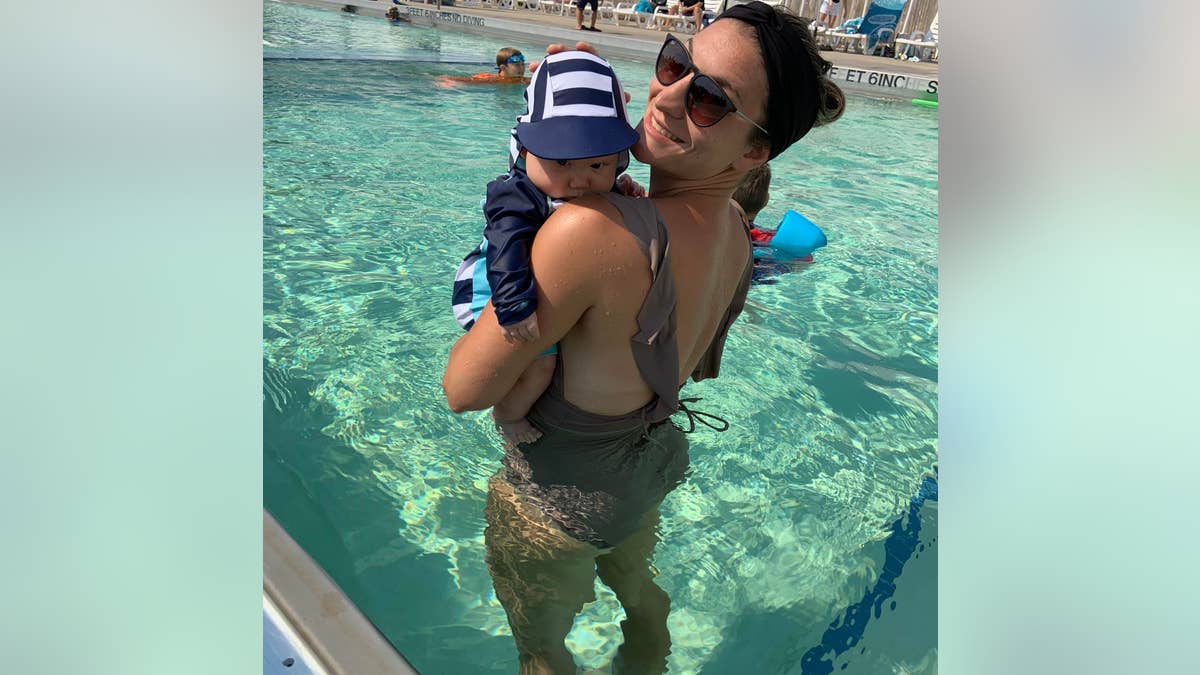 In previous interviews, Reddington said that Clancy is paralyzed from the waist down. She has been in a hospital for physical and mental treatments, according to her lawyer.
She told her husband and defense-appointed psychologist that she had heard a man's voice telling her to kill her kids because "it was her last chance," prosecutors said during a previous court appearance.
LINDSAY CLANCY'S HUSBAND 'BEGGED KIDS TO BREATHE' AFTER MA MOM ALLEGEDLY 'HEARD VOICES' TO KILL THEM
Her husband, Patrick, confided in a family friend about his wife's mental health struggles and expressed concerns that she was suffering withdrawal from an anxiety prescription a month earlier, according to records obtained by Fox News Digital.
During a dinner date with their friends on January 22 – two days before the alleged events unfolded – Lindsay "seemed fairly normal, mostly quiet while on her phone and keeping to herself," their friend told authorities, according to court documents.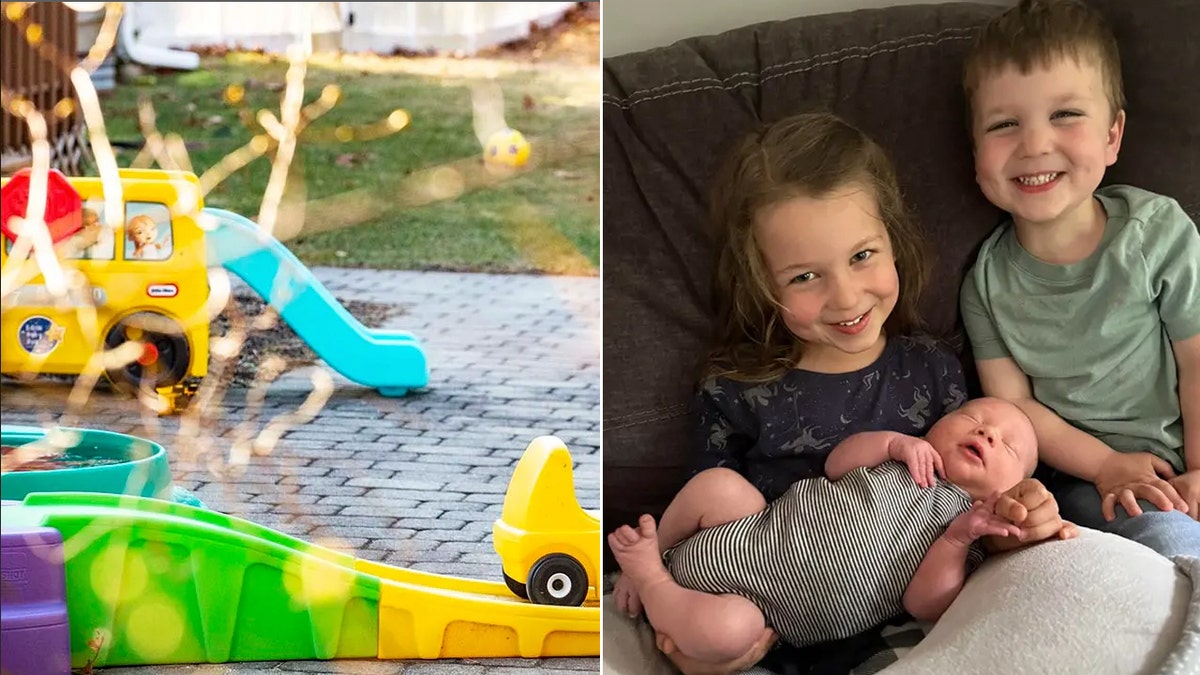 The friend was "actually surprised she was there, due to Pat's statements about her health, and [the family friend] didn't know she was coming that night," and it was the first time they saw Lindsay "in a couple months," the court document says.
Over the month and a half before the incident, the documents note, Patrick told his friends that Lindsay had been prescribed more medication, and he had been concerned that she was suffering from withdrawal from benzodiazepines, medication prescribed for anxiety, court records say.
TIMELINE OF LINDSAY CLANCY CASE
Patrick said that his wife "had the worst side effects possible."
Reddington raised this issue in previous court appearances and said in public comments that the concoction of prescriptions had turned Lindsay "into a zombie."
LISTEN TO FRANTIC 911 DISPATCH:
Meanwhile, prosecutors portrayed Lindsay's alleged actions as premeditated murder, presenting evidence of Google searches, and argued that she had purposely sent her husband out of the house and timed how long she had.
"The defendant did not take advantage of the situation when her husband left the home that night, she created it," Assistant District Attorney Jennifer Sprague said during Clancy's February 7 arraignment.
MASSACHUSETTS MOM LINDSAY CLANCY'S 911 DISPATCH REVEALS FRANTIC FIRST RESPONDERS
Patrick had been gone less than 30 minutes to run a couple errands for his wife that evening, and he came home to a strange silence.
Lindsay was never diagnosed with postpartum depression, according to prosecutors.
Reddington pushed back in previous court appearances, saying that was the result of a "flawed" mental health care system that had failed to treat her.
"This is a significant issue between the postpartum depression, as well as possibly postpartum psychosis, that is pretty much ignored," said Reddington, who described this "tragic" case as an example of a "flawed" mental health care system.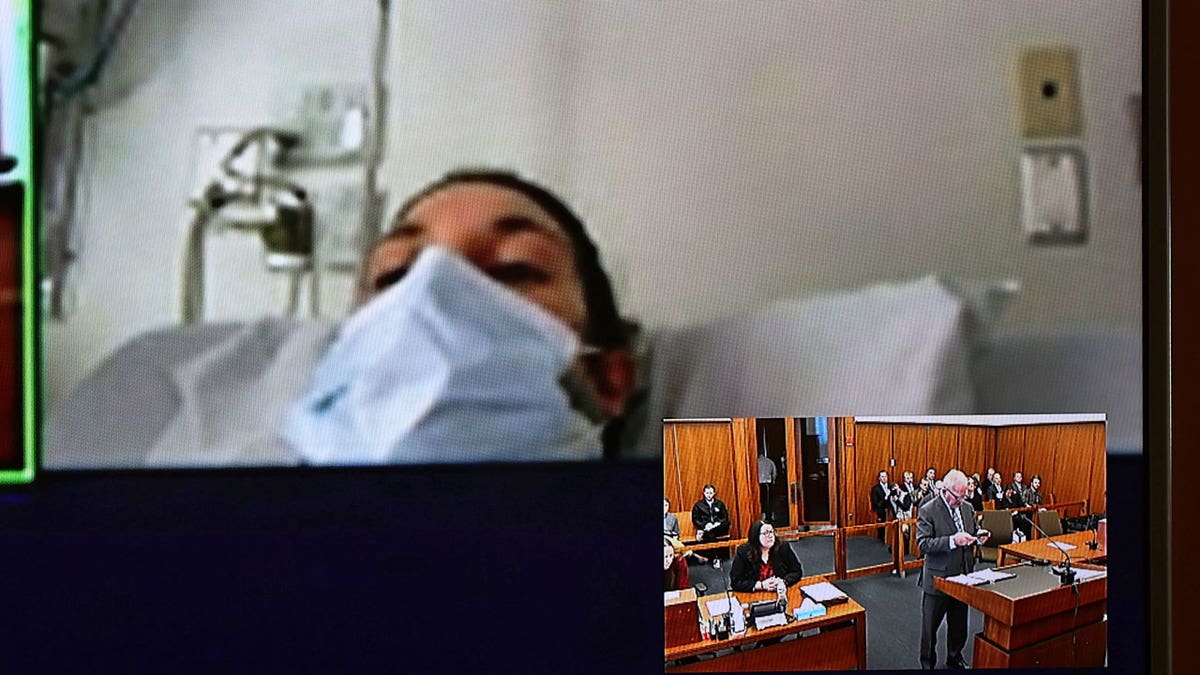 Patrick ultimately found his wife in their backyard after she had attempted suicide by jumping out of the window of her bedroom.
He asked where the kids were, and she replied that they were "in the basement," Sprague said.
First responders heard his screams when he found his three young children in the basement, according to detailed court documents.
CLICK HERE TO GET THE FOX NEWS APP
The incident shook the suburban seaside community, including the first responders who found the children and tended to Lindsay.
Patrick has rarely been seen or made public comments, except for what he wrote on January 28 on a GoFundMe page, where he said he forgave his wife and wants everyone else to do the same.
"The real Lindsay was generously loving and caring towards everyone — me, our kids, family, friends, and her patients," he wrote. "The very fibers of her soul are loving. All I wish for her now is that she can somehow find peace."