Liberals blast NBC News, Kristen Welker for 'normalizing' Trump on 'Meet the Press:' 'Dangerous journalism'
NBC News and its new "Meet the Press" moderator Kristen Welker are facing intense backlash from colleagues in the liberal media for "platforming" former President Trump.
Welker made her debut as the host of the Peacock network's marquee Sunday news program, taking over for Chuck Todd, who offered his parting message to viewers last week after moderating "Meet the Press" for nine years (though he remains with NBC News).
But liberals were immediately outraged when NBC announced that Trump would be Welker's inaugural guest, and the criticism has only mounted since the interview aired.
The Daily Beast summarized her debut by telling readers Welker's "inherent skills as an interviewer were no match for a chaotic interview subject like Trump."
'THE VIEW' KNOCKS KRISTEN WELKER'S DEBUT 'MEET THE PRESS' INTERVIEW WITH TRUMP: 'NOBODY EVER WINS'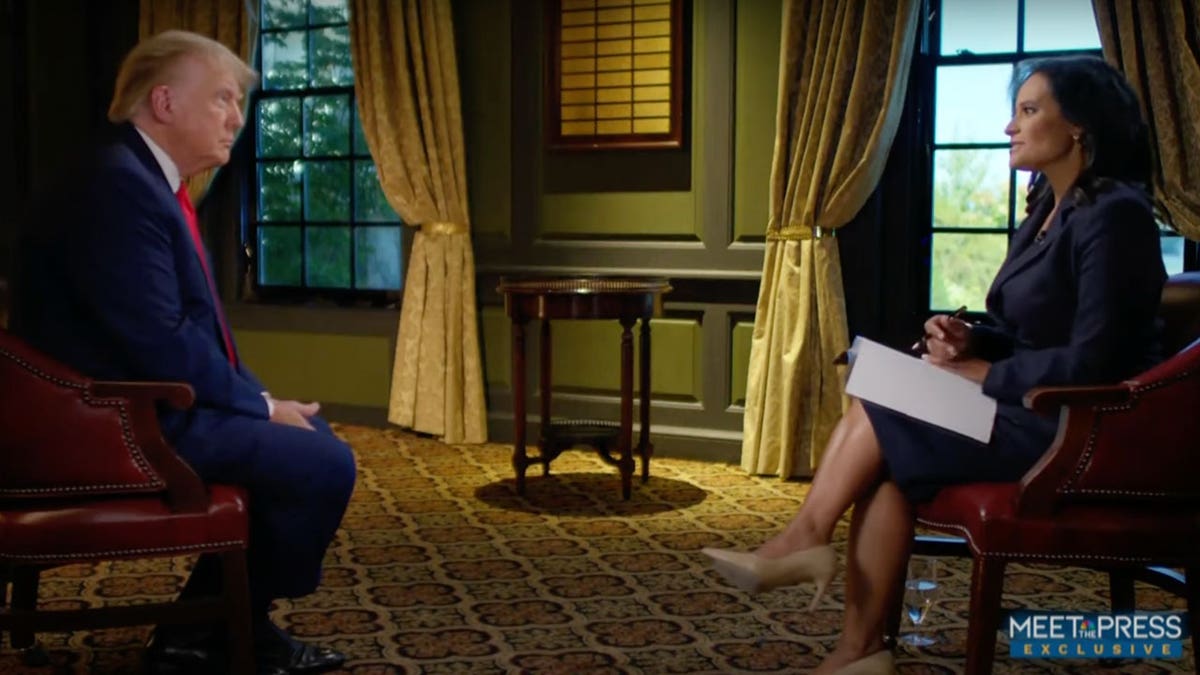 "Welker's relative control and composure during the sit-down also allowed for some of the steam-rolling Trump successfully landed in his garbled CNN town hall," the Beast wrote Sunday. "NBC produced multiple post-interview fact-checks on air and online, including after each interview segment during the broadcast, but that is no replacement for an on-the-spot confrontation. Presenting an evidence-backed fact check to Trump's face allows an audience to watch him reject truth in real time. That serves a greater purpose than roundups scattered throughout NBC's online platforms."
Los Angeles Times television critic Lorraine Ali blasted NBC for continuing the media's "disturbingly familiar pattern" of "normalizing extremist chicanery for ratings."
"Treating the former reality TV star like any other presidential candidate or victor before him assumes that he's playing by the same set of rules as his predecessors. News flash: He's not," Ali wrote.
NBC'S CHUCK TODD OFFICIALLY STEPS DOWN AS HOST OF 'MEET THE PRESS'
Ali took Welker to task for opening her interview on the breaking news surrounding the scandals plaguing President Biden and his son Hunter, saying it "validated long-held complaints of bothside-ism in legacy journalism."
"There was no chance at arriving at any sort of shared truth in response to Welker's questions about abortion policy, Ukraine, China, the storage of classified documents or his involvement in a deadly Jan. 6 insurrection. Trump steamrolled over his interviewer, attacking his opponents with a barrage of insults while pushing the narratives he wants to push," Ali continued, later writing, "The sit-down may prove to be a ratings boon for the network, and perhaps even further boost Welker's career, but it failed to cut through the usual low-information bluster of past interviews with the former president. Trump was Trump. Legacy media was legacy media. But somewhere in between is the high-stakes story of ratings versus journalistic responsibility and the dangers that dance presents to our democracy."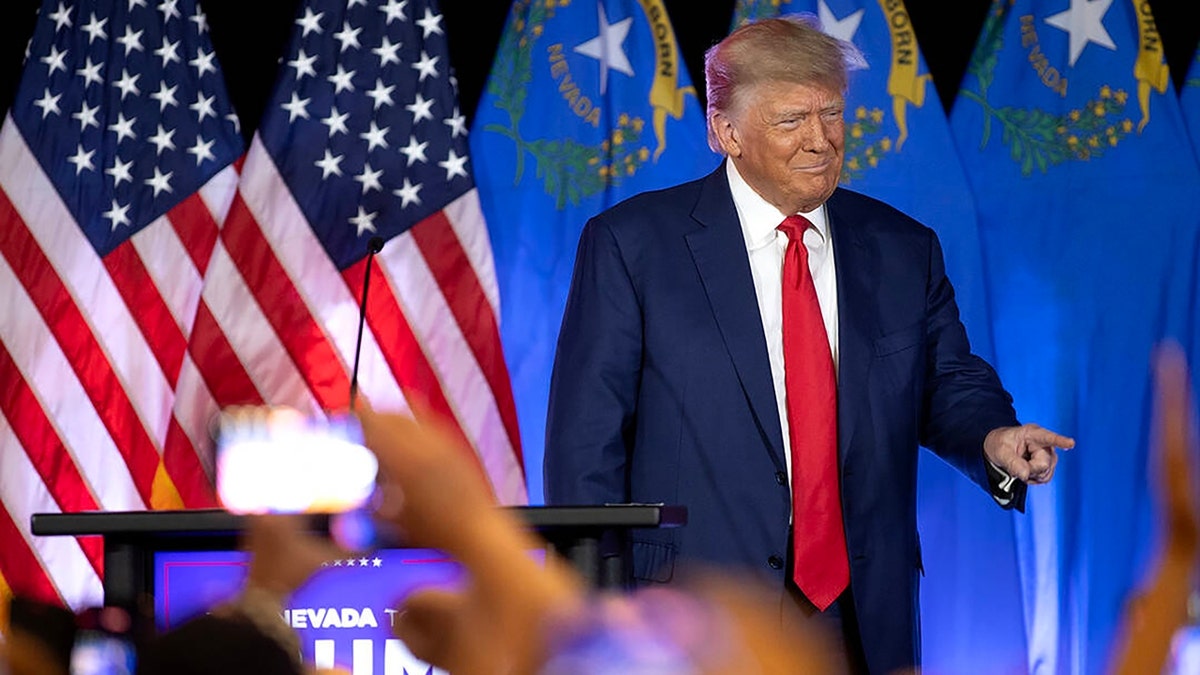 "The View" co-host Ana Navarro swiped Welker, saying she wished the new "Meet The Press" host did not sit down with the former president in her big debut because "Nobody ever wins with a Trump interview."
"It's like interviewing an insane person – actually it is interviewing an insane person!" Navarro exclaimed Monday.
NBC ACCUSES DESANTIS OF MISREPRESENTING DEM SUPPORT OF NO-LIMIT ABORTIONS, CRITICS FIRE BACK: 'THAT'S FALSE'
Former New York Times reporter turned media critic Bill Carter scolded Welker for treating Trump like a "normal, legitimate candidate, not one who tried to blow up our democracy and faces 91 felony indictments."
"Not just irresponsible journalism. Downright dangerous journalism to legitimize this guy- in the name of having a 'talked about' premiere," Carter posted.
FOX News contributor Joe Concha scoffed that the apparent "crime" committed by Welker was "interviewing a former president that received 74 million votes, who is also the clear frontrunner for the Republican nomination."
"What is especially hilarious and pathetic is how everyone in the industry who is complaining about this interview literally focus on Trump 24/7 themselves," Concha told FOX News Digital.
Even before the full interview aired, CNN media reporter Oliver Darcy hit NBC News for relying on the Trump interview as a "tired" way to generate buzz for the revamped Sunday program months after his own network hosted a town hall with the former president, which faced similar backlash.
"As one network news executive, who requested anonymity to speak candidly, told me Wednesday: '2015 called, and they want their idea back,'" Darcy wrote in Wednesday's "Reliable Sources" newsletter.
LIBERALS RAGE OVER CNN'S 'DISGUSTING' TRUMP TOWN HALL: 'THIS INSANITY SHOULD BE PULLED OFF THE F—ING AIR'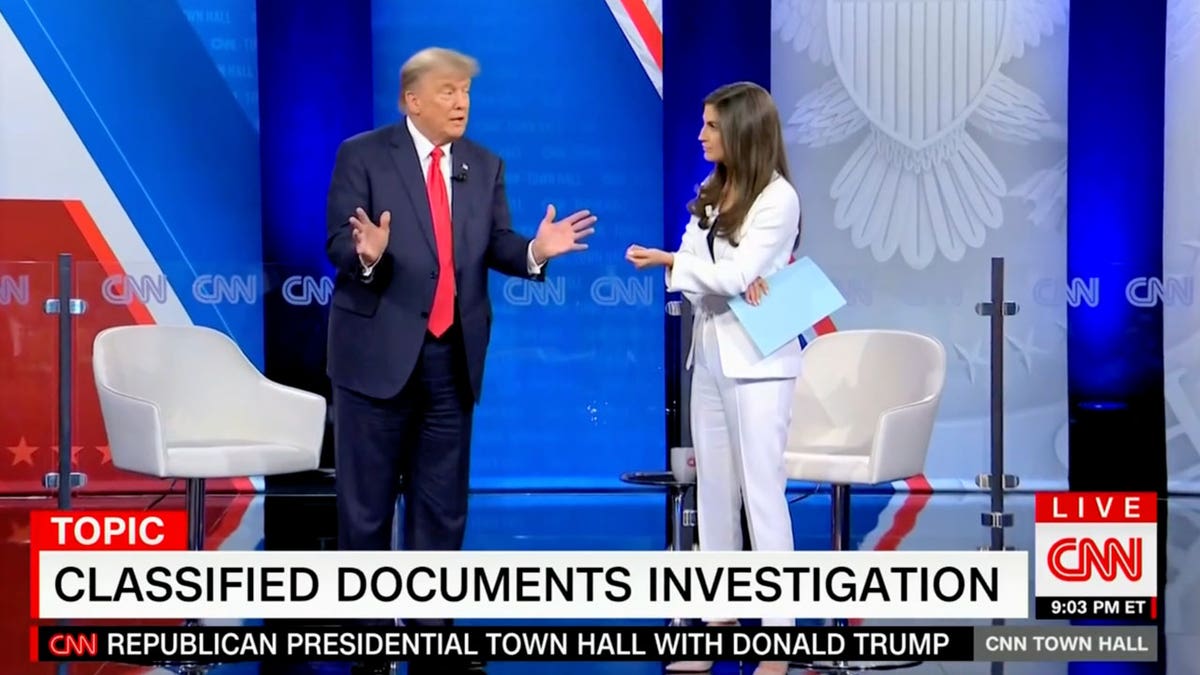 Left-wing ex-MSNBC host Keith Olbermann even suggested NBC launch an "internal investigation" over whether the Trump interview violated its own employee handbook guidelines.
"Why did NBC join CNN in the shocking and disgraceful episodes that prostituted their journalistic reputations? Are they protecting themselves to try to stay in business if Trump wins and overthrows democracy? And will anybody at NBC or MSNBC say anything about the Welker disaster with Trump?" Olbermann asked his social media followers in a video posted to X.
NewsBusters managing editor Curtis Houck told FOX News Digital, "The left is never satisfied when it comes to prosecuting its enemies."
"Not only do many of them not want their adversaries to have a voice, but they don't want them to exist," Houck said. "My advice to the liberal media… Calm down."
But not everyone joined in the pile-on. Poynter Institute senior media writer Tom Jones called Welker's debut "more than respectable" and said "credit" should be given to "Meet the Press" for "putting in several layers of fact-checks."
"No matter how the interview turned out, Welker was going to get slammed by those who dislike Trump — especially when Trump didn't respond the way much of the audience wanted him to respond. In the end, Welker can only ask the questions. She can't answer them," Jones wrote.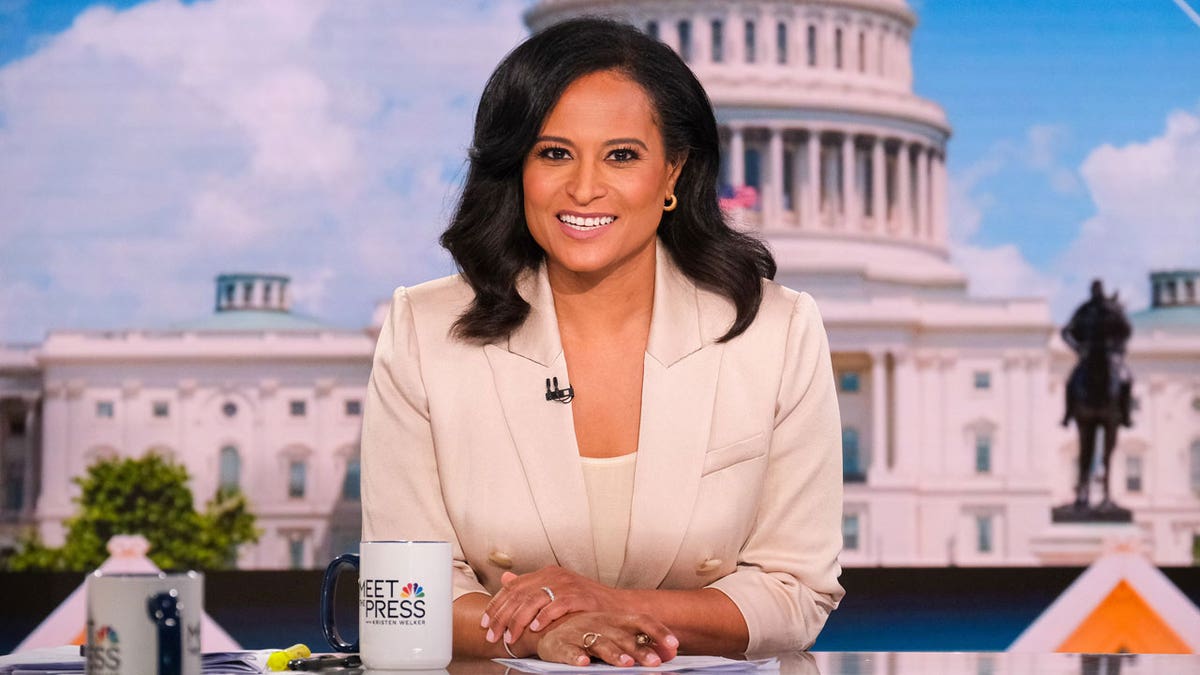 CLICK HERE TO GET THE FOX NEWS APP
NBC News seemed to view CNN's Trump town hall as a cautionary tale as the interview was pre-taped, as opposed to a live sit-down, with several "fact-checks" of the former president prepared both on air and online.
The network also signaled it anticipated blowback from liberals as Welker invited New York Times correspondent Peter Baker to defend the "news value" of interviewing Trump during the "Meet the Press" panel discussion.
"This is a huge challenge for American journalists, of course, right? It can't be that a person can run for president United States, be a frontrunner in his party and possibly win without ever being challenged by a tough, independent interviewer. And that's, I think, an important part of our system," Baker said. "Now, obviously the challenge for us, because he is just going to spout out one thing after another and fact-checking in real time is a real hard thing. But what you've done here is edit it and make sure people understand what's real and what's not."
NBC News declined to comment.
For more Culture, Media, Education, Opinion, and channel coverage, visit foxnews.com/media.
FOX News' David Rutz contributed to this report.