Liberal New York Times columnist calls out Biden's staff for 'trying too hard to keep him in check'
New York Times columnist Maureen Dowd hit President Biden's staffers in a piece published on Saturday for trying "too hard" to keep the president in check, specifically during his interactions with the press.
Dowd pointed to several recent instances where he stopped taking questions, or explained that he couldn't take questions. During a speech on Thursday, he didn't take questions and said he would "get in real trouble" if he did.
"He seems nervous that his handlers might yank his choke collar if he rattles on," the column read.
"I've covered Biden for 35 years. He has always been a babble merchant, prone to exaggeration and telling stories too good to be true, saying inexplicably wacky things. It was often cleanup on Aisle Biden. So when he acts like this now, it shouldn't be attributed just to aging. Certainly, he has slowed down. But his staff has exacerbated the problem by trying too hard to keep him in check. Americans know who Uncle Joe is, quirks and all, slower and all. Let them decide," she wrote.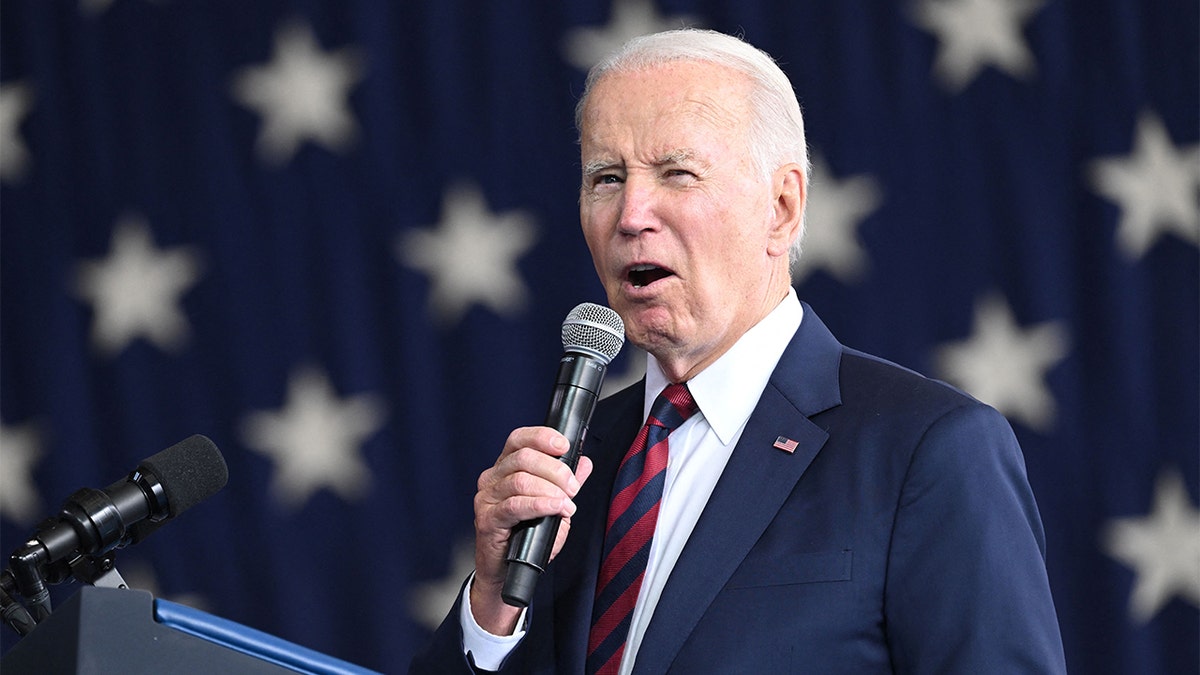 BIDEN BELITTLED FOR USING 'CHEAT SHEET' WITH REPORTER'S QUESTION PRE-WRITTEN ON IT: 'IT'S NO SURPRISE'
"Since he became president, Biden has sharply curbed how much he talks to the press, rarely giving interviews. He limits his press conferences mostly to duets with foreign leaders, where he can put his foreign policy relationships and experience on display. Even then, White House officials preselect questioners and aggressively approach reporters to ferret out what topics they would focus on if they were picked," Dowd wrote.
Amid concerns about the president's age, Dowd argued that his staff was reinforcing the issue by "overmanaging him and white-knuckling all his appearances."
She accused them of playing right into the hands of "Trumpsters."
"By publicly treating him as though he's not in control of his faculties, by cutting him off mid-thought as though he's faltering and needs caretaking, they play into the hands of Trumpsters. His vulnerability becomes a self-fulfilling prophecy," she continued.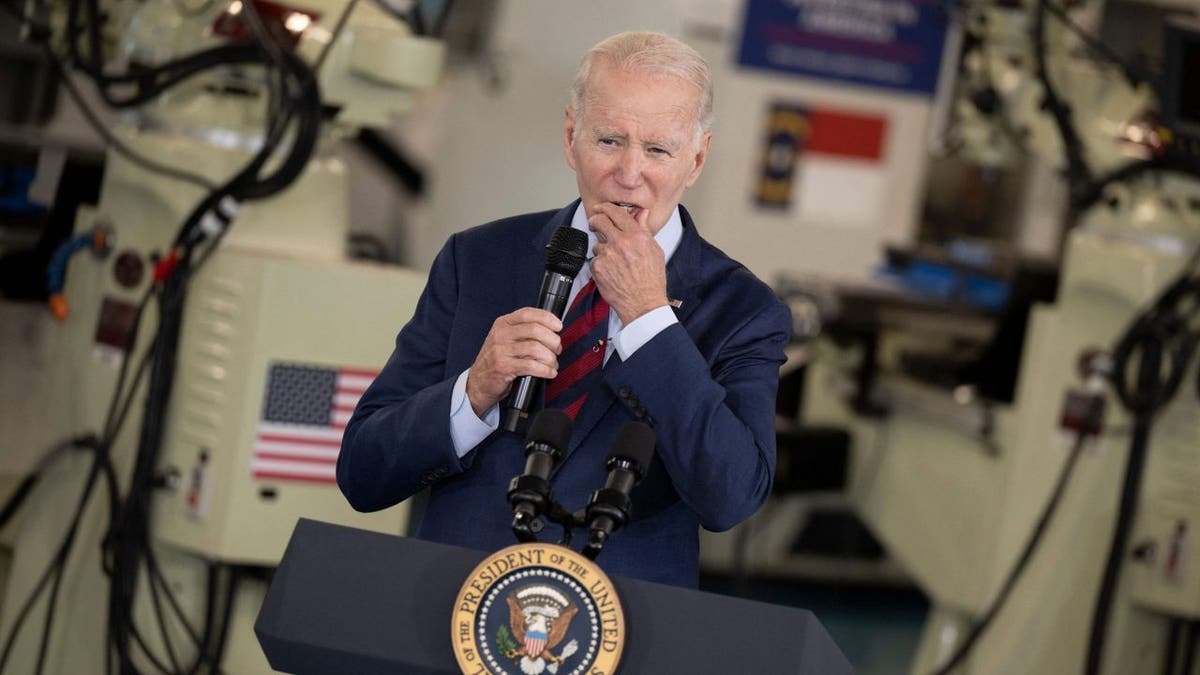 NY TIMES REVEALS BIDEN HAS HELD FEWEST PRESS CONFERENCES SINCE REAGAN: 'STRATEGY TO PROTECT FROM CRITICISM'
During a press conference in Vietnam in early September, the White House abruptly ended his press conference while he was still responding to a question. Music played loudly as he walked off the stage, "as though he were an Oscar winner droning on too long," Dowd wrote.
Dowd argued that the president needed to look like he was in "command."
"His staff is going to have to roll with him and take some risks and stop jerking the reins. Let Joe out of the virtual basement," she concluded.
Dowd previously called out the president for refusing to acknowledge his seventh grandchild, Navy Joan Roberts.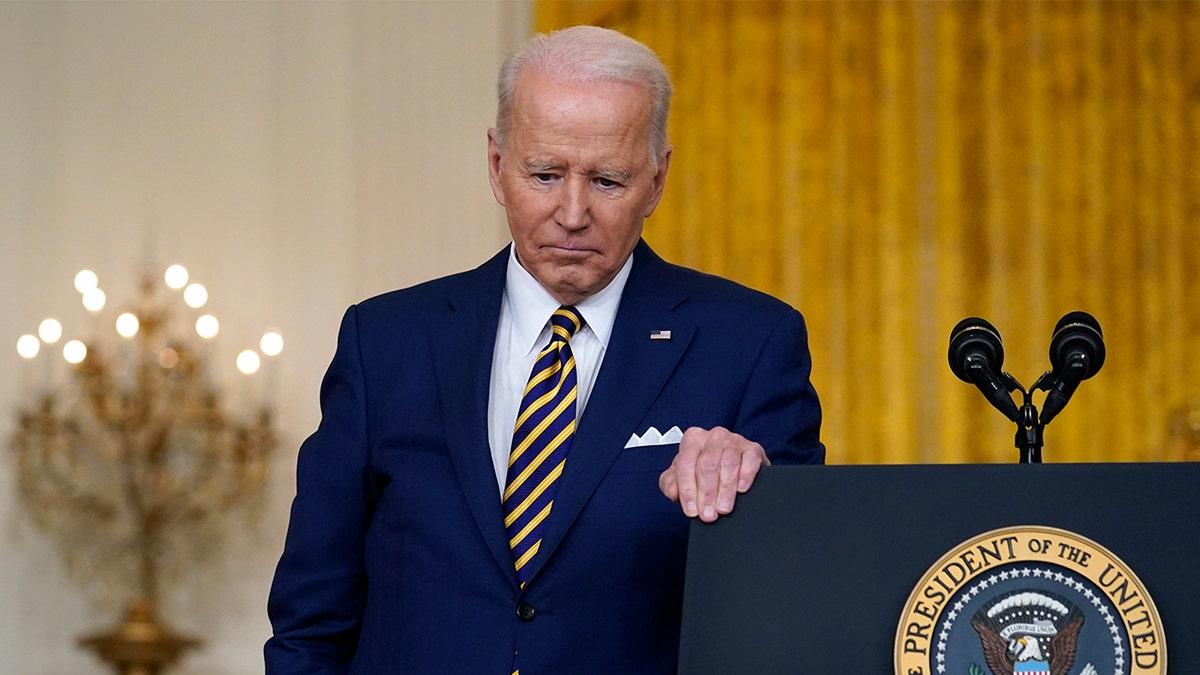 CLICK HERE TO GET THE FOX NEWS APP
"Joe Biden's mantra has always been that 'the absolute most important thing is your family.' It is the heart of his political narrative. Empathy, born of family tragedies, has been his stock in trade. Callously scarring Navy's life, just as it gets started, undercuts that."
She added, "What the Navy story reveals is how dated and inauthentic the 80-year-old president's view of family is."
Fox News' Gabriel Hays contributed to this report.
For more Culture, Media, Education, Opinion and channel coverage, visit foxnews.com/media