Video footage released by Israel Defense Forces shows the inside of a tunnel system used by Hamas terrorists, connecting to a hospital where the militants based operations.
In the video, IDF spokesman Rear Adm. Daniel Hagari stands in front of the house of a senior terrorist who led the raids into Israel, which is next to a school and about 200 yards from a hospital.
Hagari then shows an operational tunnel with electrical wires going down about 20 meters into the tunnel, which leads to a bulletproof and explosive-proof door.
GAZA HOSPITAL COVERAGE PROVES MEDIA NEEDS TO BE SKEPTICAL OF SOURCES, EXPERT SAYS: 'ALL THE FACTS WERE WRONG'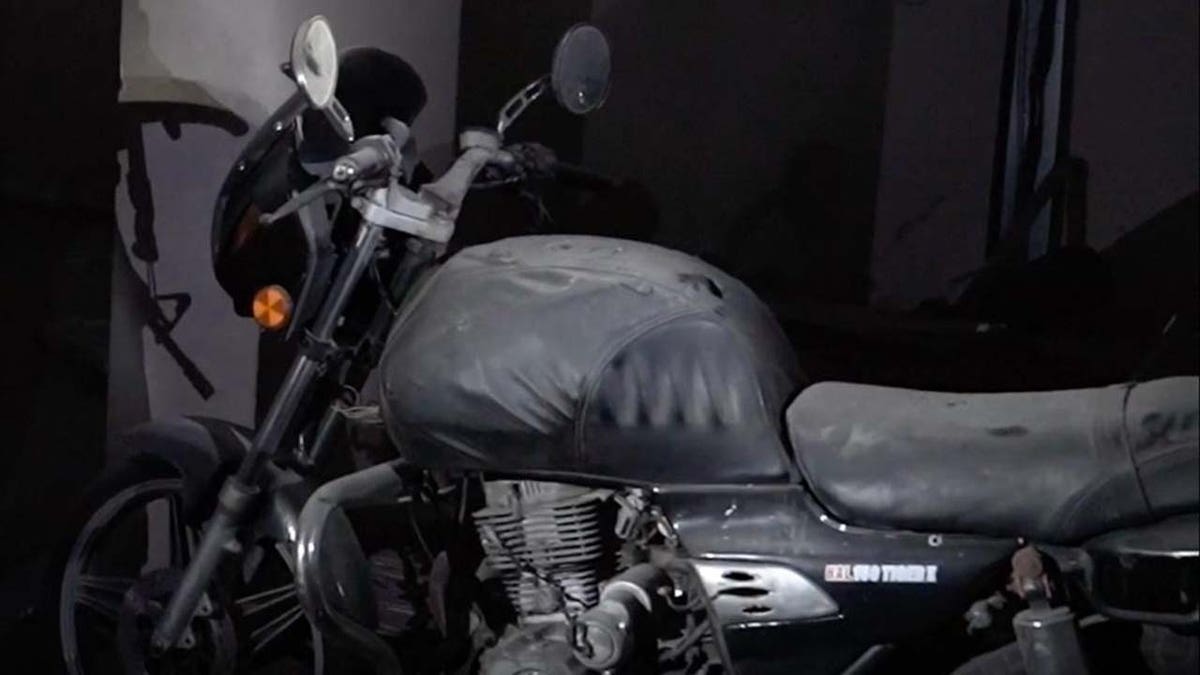 The IDF spokesman intended to show "clear evidence" that the tunnels were connected to the Rantisi hospital that Hamas used as a base.
He then leads the camera crew into the tunnel and to the hospital, where evidence is found that a Hamas operation was conducted.
"We are now in the area of the basement of the hospital. I want to show you a room where we found all the gear, the operational gear of Hamas," Hagari said. "Look at what Hamas is holding inside the hospital. I want you to understand, this kind of gear is gear for a major fight."
MEDIA HAS EGG ON ITS FACE FOR ALLOWING HAMAS TO SET INITIAL TONE OF GAZA HOSPITAL COVERAGE WITHOUT SKEPTICISM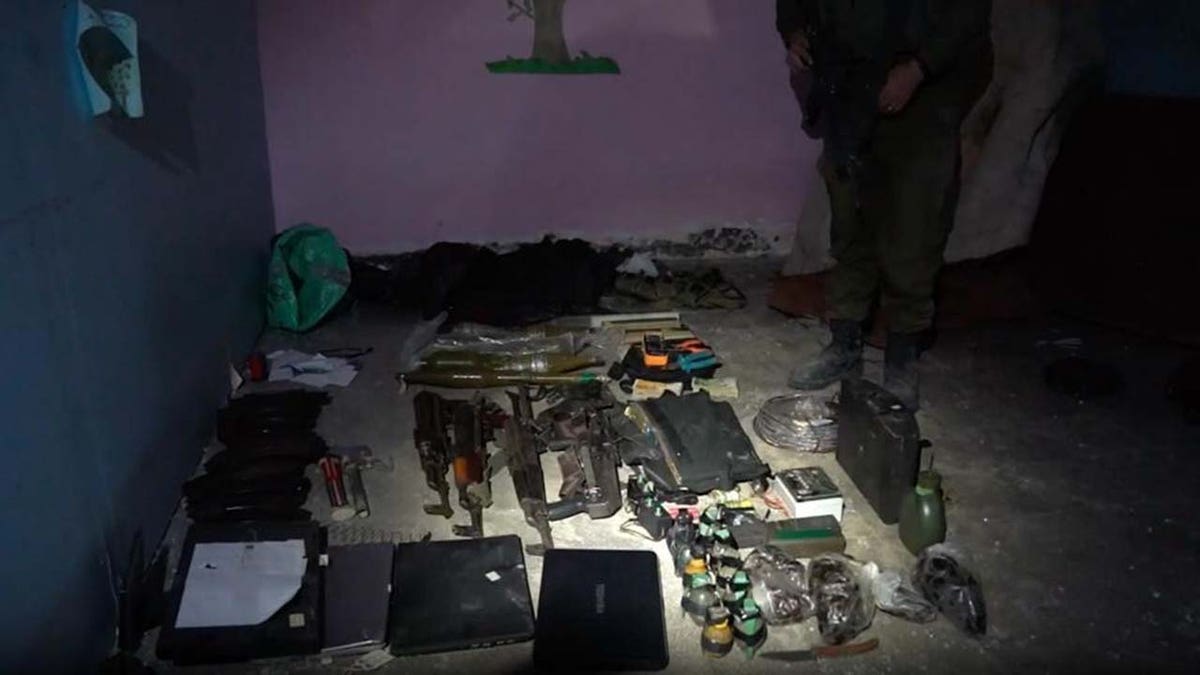 The gear Hagari was referring to included hand grenades, vests packed with explosives, and rocket propelled grenades (RPGs).
"This is Hamas firing RPGs from hospitals," he said, explaining these are the type of people Israel is fighting against.
The next shot showed a motorcycle in the basement.
MEDIA RUNNING HAMAS NARRATIVE ON GAZA HOSPITAL 'DIRECTLY CONTRIBUTED' TO ENDANGERING US EMBASSIES ABROAD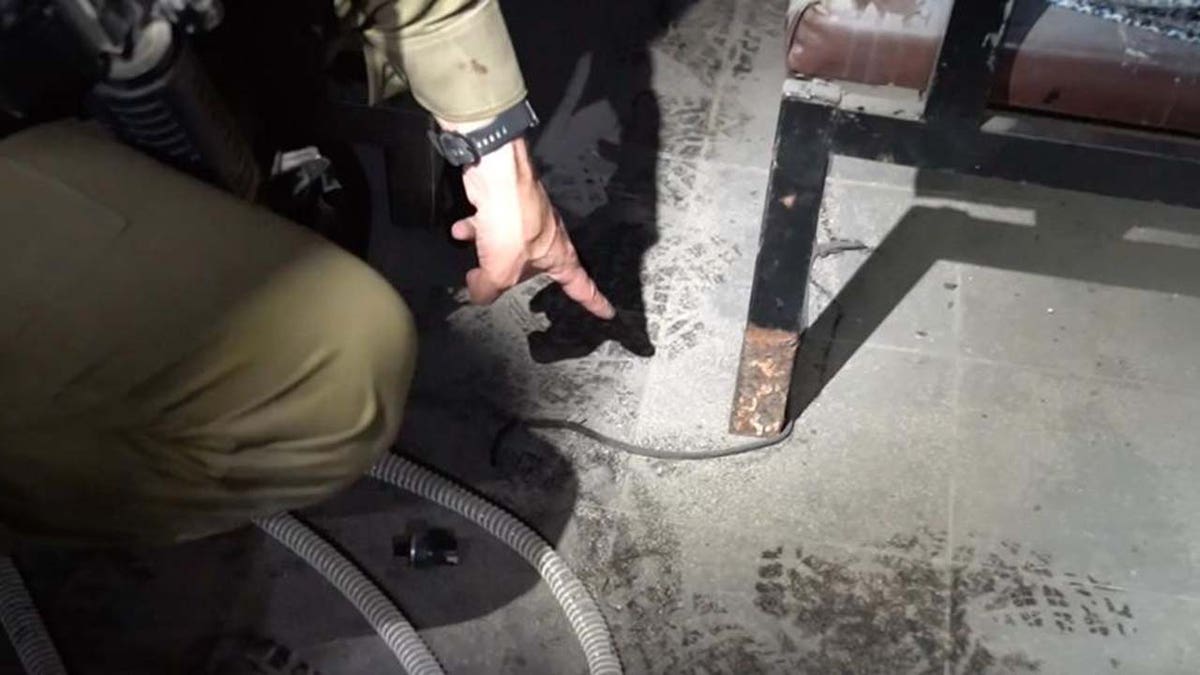 Motorcycles were used in the Oct. 7 invasion of Israel by Hamas terrorists who conducted the massacre and slaughter of innocent civilians.
The motorcycle Hagari pointed to had a bullet hole, and he suggested it was used in the Oct. 7 invasion, though it was still being researched.
A short distance from the motorcycle was a chair with women's clothing and a rope next to the legs of the chair.
Above the chair was a baby bottle on a metal box with a World Health Organization sign.
NEW YORK TIMES ADMITS IT RELIED 'TOO HEAVILY' ON HAMAS CLAIMS IN INITIAL REPORT ON GAZA HOSPITAL EXPLOSION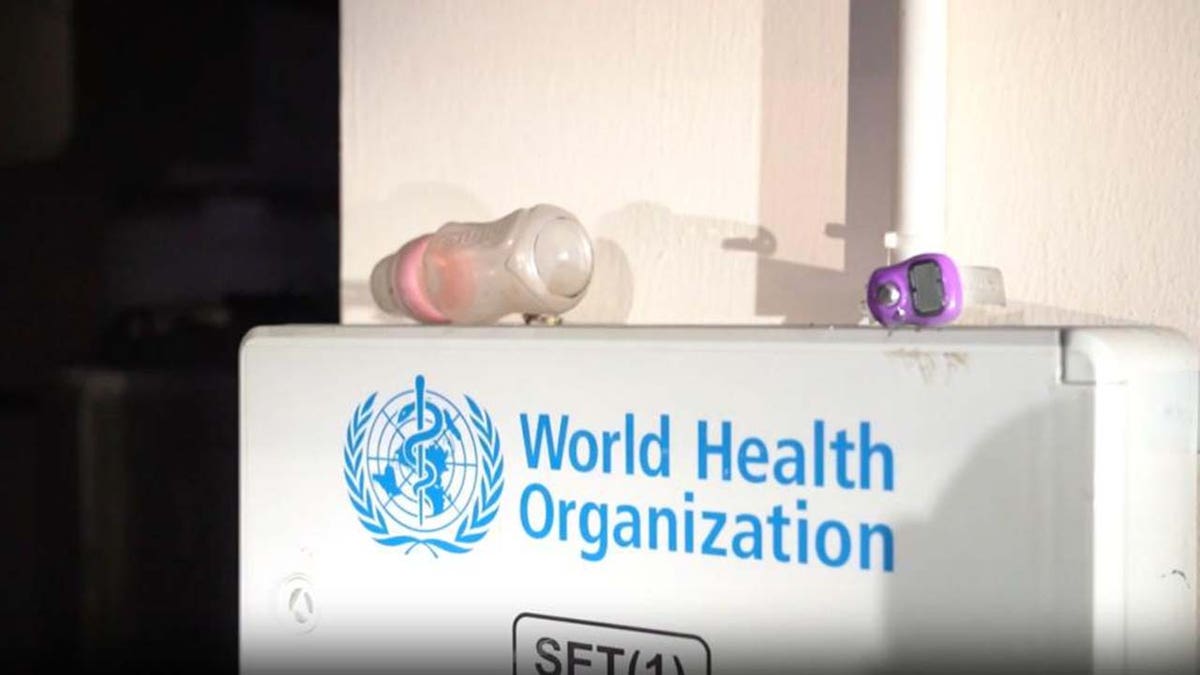 IDF officials suspect the space was used to hold hostages.
Hagari showed diapers in the basement area, as well as an improvised ventilation system, toilets, a shower, a small kitchen and a hideout for hostages with curtains covering up a wall made of cinder blocks.
"There's no reason to put up a curtain unless you want to film hostages and deliver movies," he said before walking over to more evidence that included a list in Arabic that he said was for the operation against Israel. "This is a guardian list where every terrorist writes his name and every terrorist has his own shift, guarding the people that were here."
The video comes just weeks after another IDF spokesperson, Lt. Col. Peter Lerner, blasted mainstream media outlets for running with Hamas' claim that Israel was responsible for an explosion that rocked the al-Ahli Baptist Hospital in Gaza City.
Israel had been accused of shooting missiles at the hospital, though it was ultimately determined that Hamas fired missiles from Gaza, and one went rogue before striking near the hospital, discrediting claims there was a direct hit on the facility.
CLICK HERE TO GET THE FOX NEWS APP
Hamas has also been accused of using civilians as shields, as they hide among the population and wear civilian clothing during their attacks.
"This is an organization that will butcher babies in their bedrooms, they'll have no problem lying to you," Lerner said at the time.
Brian Flood of Fox News Digital contributed to this report.