Service along Chicago's Yellow Line remains suspended Friday morning as investigators try to figure out what led to a Chicago Transit Authority (CTA) train crash into rail equipment yesterday.
National Transportation Safety Board crews have been at the scene investigating the collision, although it was not immediately clear why the snowplow was on the track at the time.
Thirty-eight straphangers were injured when a two-car commuter train in Chicago's northside slammed into a diesel-powered snowplow, according to authorities.
WHATEVER HAPPENED TO… THE OHIO TRAIN DERAILMENT?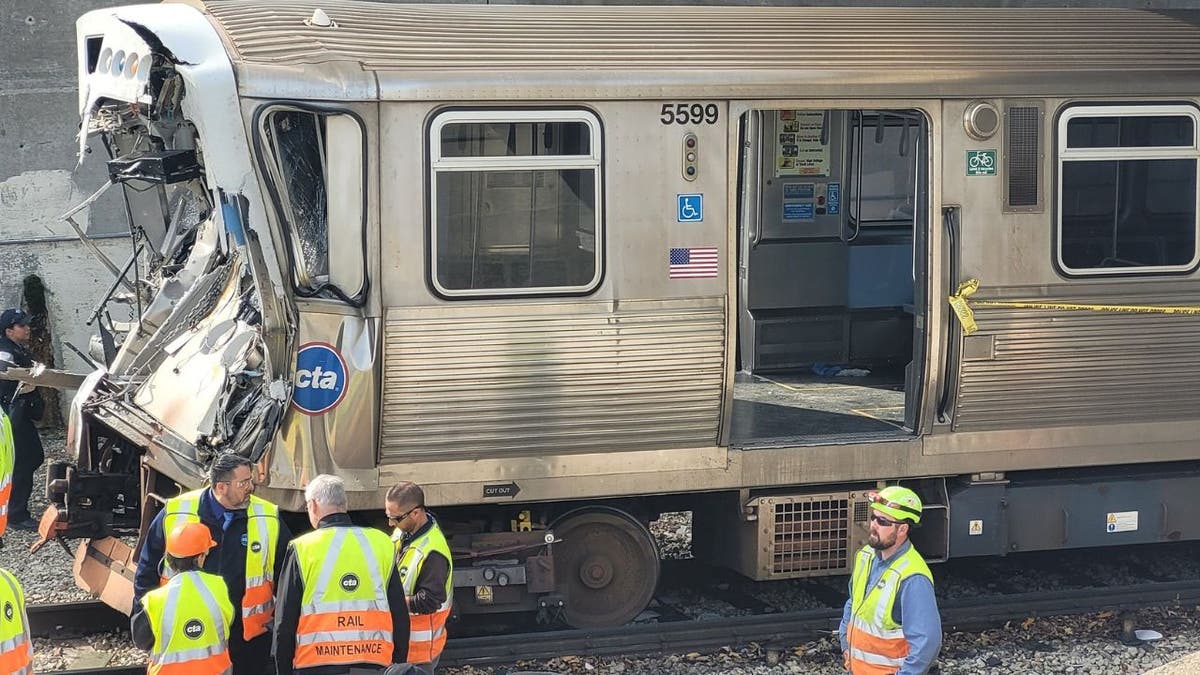 The Chicago Tribune, citing a source familiar with the incident, said the CTA snowplow was on the tracks for scheduled training.
The incident took place at around 10:45 a.m. near the border of Evanston and Chicago, where the Yellow Line from Skokie ends at the Howard Station.
The Yellow Line train had rounded a curve and slammed into the snowplow that was moving slowly down the tracks in front of it, Chicago Fire Department officials said. It was a sunny day with temperatures in the mid-60s.
Passengers said they felt a vibration, heard a screech and then the crash, according to ABC 7.
The impact crushed the front end of the train, knocking both riders and transit employees off their feet.
The Yellow Line remained suspended on Friday morning, with shuttle bus service available between Howard and Skokie/Dempster.
Photos from the scene yesterday showed the cab of the train smashed inwards while emergency responders were hard at work assessing passengers and beginning to bandage those who were injured.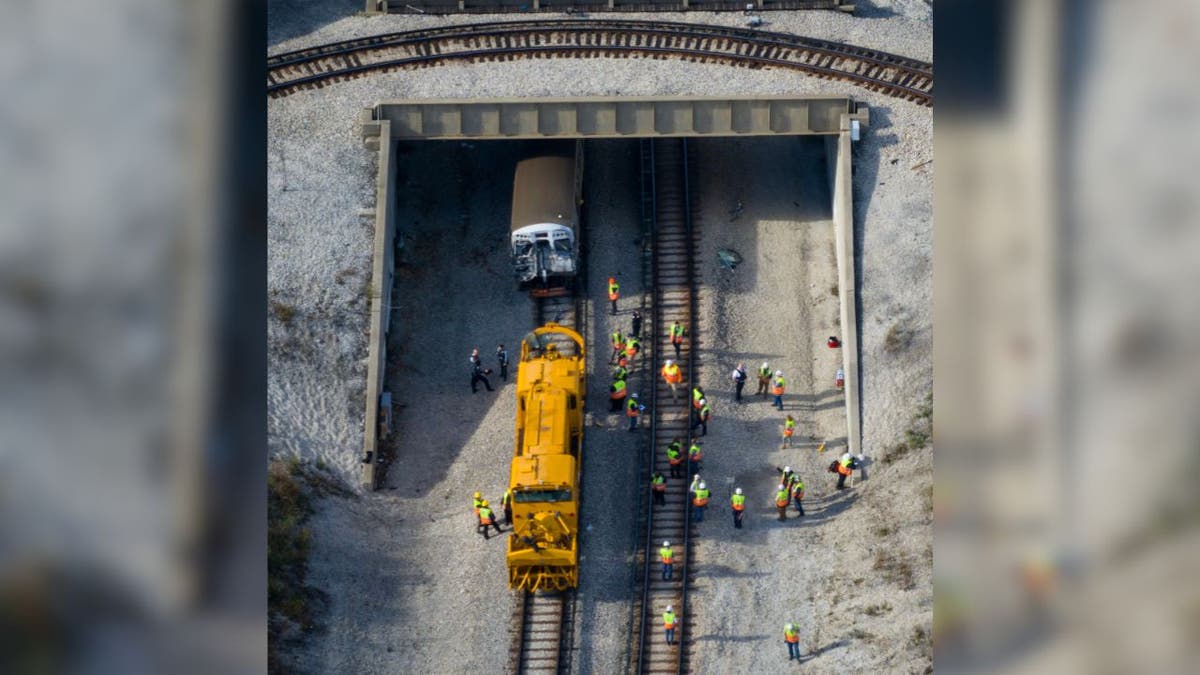 BIDEN MOCKED OVER 'PLANS' TO BUILD RAILROAD 'ACROSS THE INDIAN OCEAN': 'BOLD INITIATIVE'
Of the injured, 23 people, including four children, were taken to hospitals. Three were in serious or critical condition, though no injuries were believed to be life-threatening, Keith Gray, an assistant deputy chief paramedic with the Chicago Fire Department, said at a news conference Thursday afternoon.
Fifteen were injured but refused transport to hospitals, Gray said. Seven of the people who were injured were CTA employees, he said.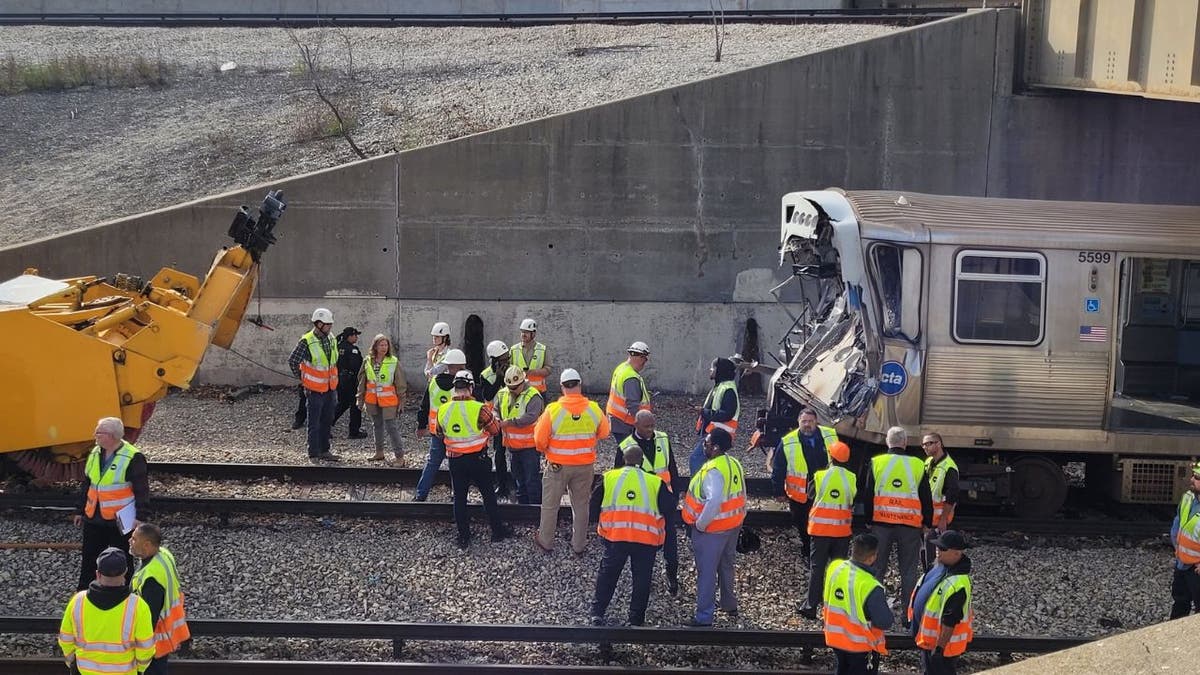 The victim's ages ranged between 2 years old and 75 years old.
One passenger told the Chicago Tribune she heard the train operator "screaming in pain" and saw blood on the floor and rails.
One badly injured passenger has already filed a lawsuit against the CTA, stating he injured his shoulders and leg in the crash while riding in the second car on the train, according to the Chicago Tribune.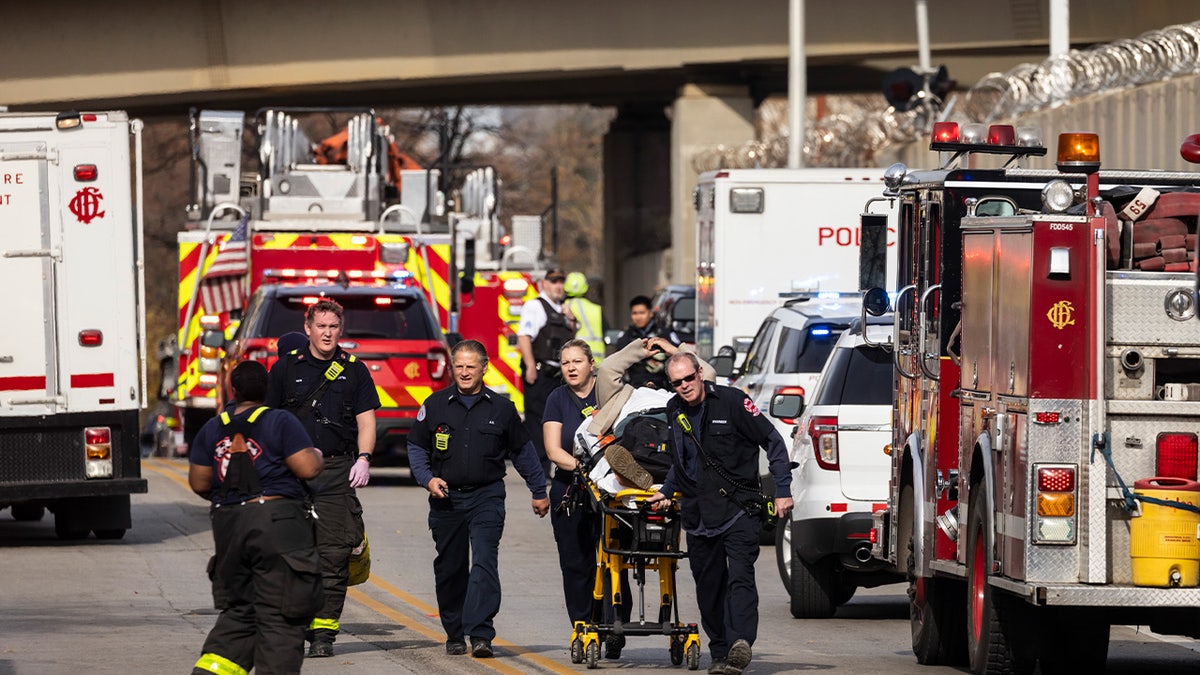 CLICK HERE TO GET THE FOX NEWS APP
EMS reported it had trouble assessing the injured passengers due to the steep terrain.
Meanwhile, CTA officials said the cause of the crash remains under investigation.