Hugh Jackman's 'crush' on Deborra-lee turned into 27-year romance; star once talked her out of leaving
Hugh Jackman and his wife Deborra-lee Furness have decided to split after 27 years together. Over the years, the couple kept their relationship relatively private, though they have shared glimpses at their romance from time to time.
The 54-year-old actor and the 67-year-old actress, who share son Oscar, 23, and daughter Ava, 18, announced their separation Friday in a statement they shared with People magazine.
"We have been blessed to share almost three decades together as husband and wife in a wonderful, loving marriage. Our journey now is shifting, and we have decided to separate to pursue our individual growth," the statement said.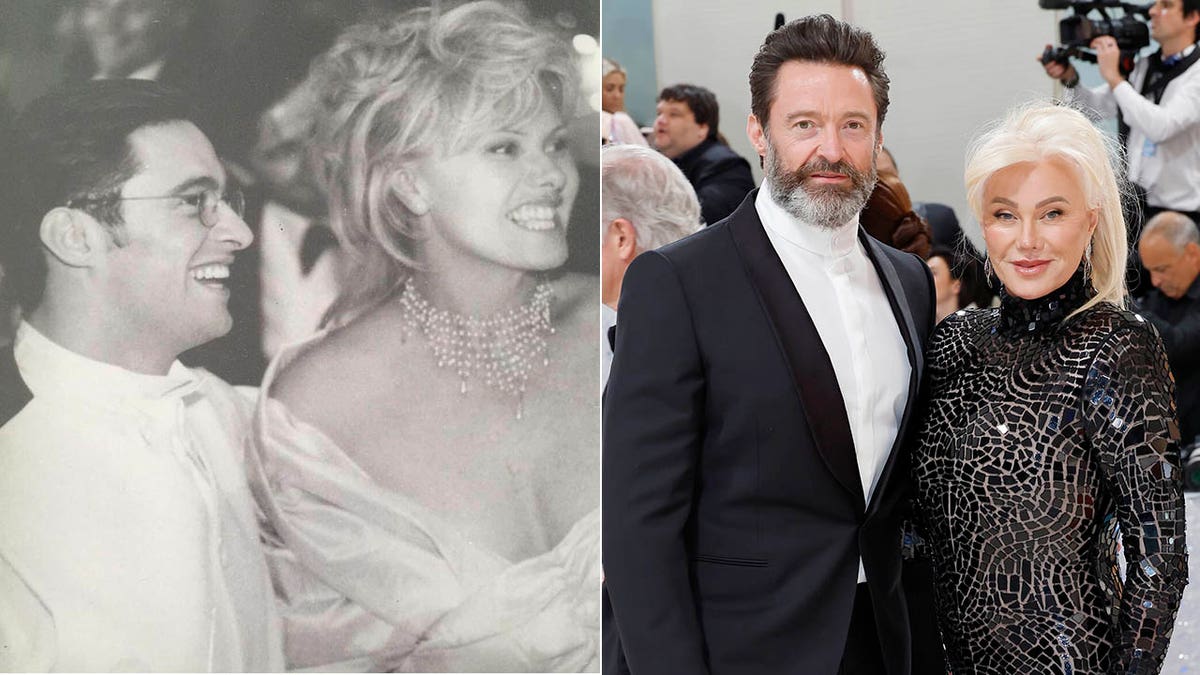 "Our family has been and always will be our highest priority. We undertake this next chapter with gratitude, love and kindness. We greatly appreciate your understanding in respecting our privacy as our family navigates this transition in all of our lives.
HUGH JACKMAN AND WIFE DEBORRA-LEE FURNESS SPLIT AFTER 27 YEARS OF MARRIAGE
"This is the sole statement either of us will make," the statement, signed "Deb and Hugh Jackman," concluded.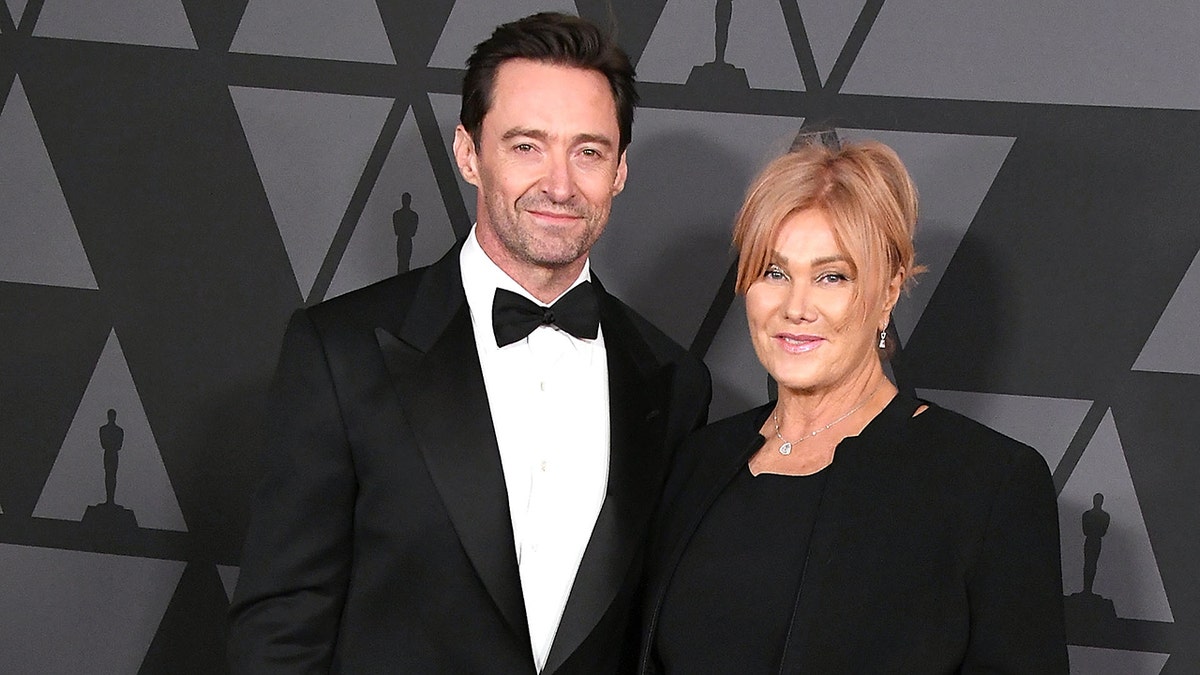 Jackman and Furness, both from Australia, first met in 1995 on the set of the 10-part Australian TV series "Corelli." At the time, Furness was an established actress in her home country who had previously received awards for her lead performance in the 1988 movie "Shame" and starred in several TV series and movies.
"Correlli" was up-and-coming actor Jackman's first professional gig after graduating from an Australian acting academy.
"The Greatest Showman" star recalled meeting Furness in a 2017 appearance on People TV's "The Jess Cagle Interview."
HUGH JACKMAN SAYS CRITICISM EARLY IN HIS CAREER BECAME 'AN ASSET': 'I STUCK IN THERE LONG ENOUGH'
"My first job out of drama school — it was a massive break for me. I was really scared," Jackman remembered.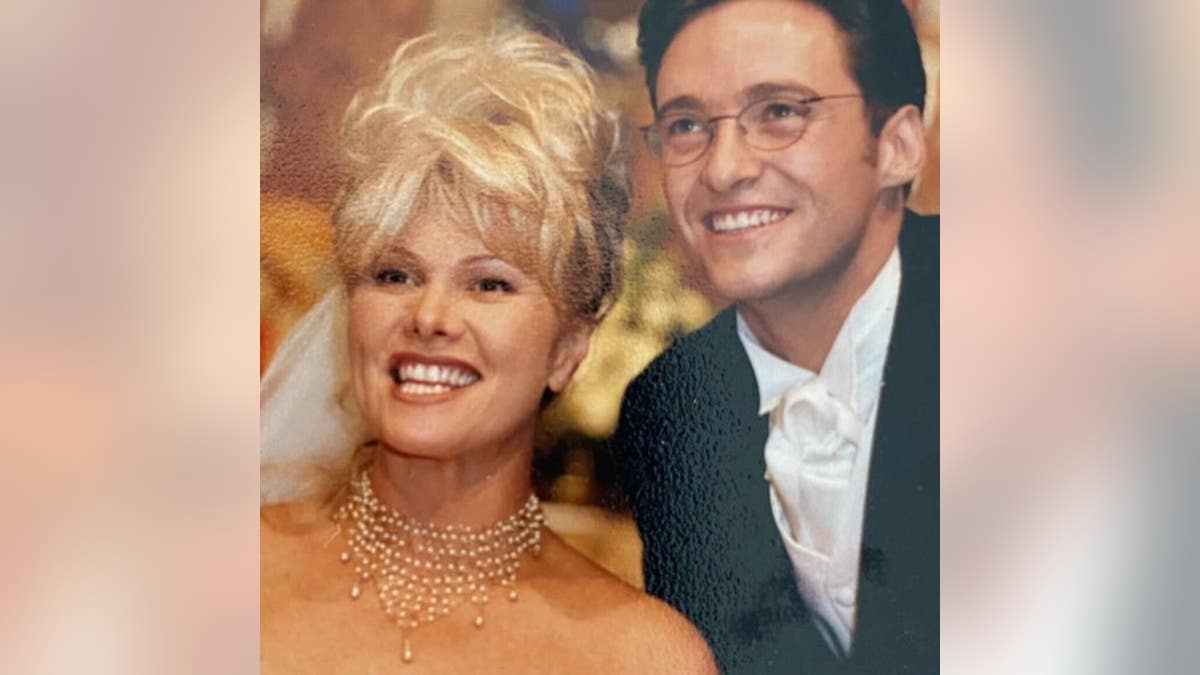 "Deb, she was a big star. I get picked up, and Deb is in the front seat of the car. I'll never forget. She took off her seat belt, and she turned around and put out her hand and took off her sunglasses and said, 'Hi, I'm Deborra-lee Furness, nice to meet you.' I remember thinking, 'I like this girl.'"
Jackson told Cagle he realized he had feelings for Furness after a few weeks of working together.
"Deb and I were already best friends, and I realized, I've got a crush on my leading lady," he said. "This is the thing you do not do. It's unprofessional and embarrassing."
Though Jackman tried to avoid his co-star, he eventually confessed his crush to Furness, who told him that she had a crush on him as well.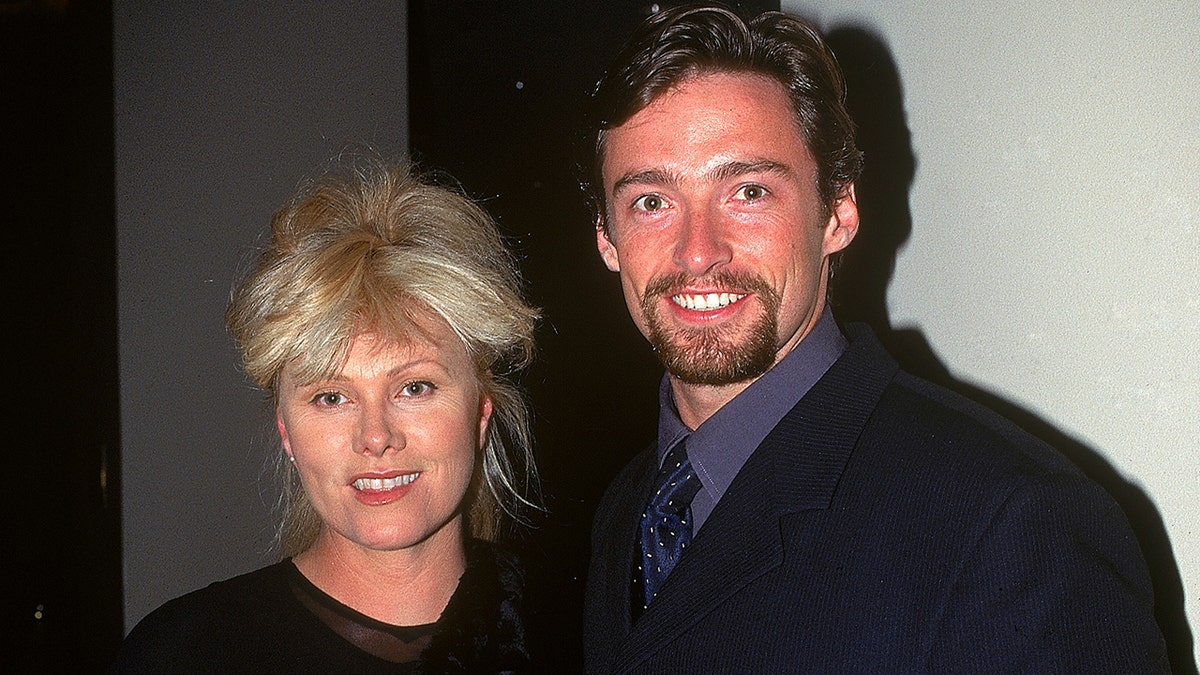 The two attempted to hide their relationship for three weeks but realized it was futile since he said "everybody knew the entire time."
'WOLVERINE' STAR HUGH JACKMAN, WIFE DEBORRA-LEE FURNESS STEP OUT IN RARE PUBLIC APPEARANCE
Though the two had a 13-year age gap, Jackman told Cagle he was "the adult in the relationship." During a 2018 appearance on the podcast "Aussies in Hollywood," the two-time Tony Award winner revealed Furness had tried to end their relationship, but he was determined that she was the one for him and was able to talk her out of it.
"I knew very early. I knew before Deb knew, even when she tried to break up with me, I knew. I managed to talk her out of it, thank God," Jackman recalled. "I'm a very indecisive person, you know this about me, Deb really knows this about me. I can count on one hand the amount of times in my life anything has felt that clear to me."
"But with her, I just knew 100 percent … I even knew when she was trying to work out reasons to break up with me … That is grace, as far as I'm concerned."
In 2020, Furness appeared on "Anh's Brush with Fame" and revealed she had been drawn to Jackson from their first meeting.
"We just had this amazing connection," Furness recalled. "And I feel blessed that I experienced that I feel like I met my soulmate, whatever that is."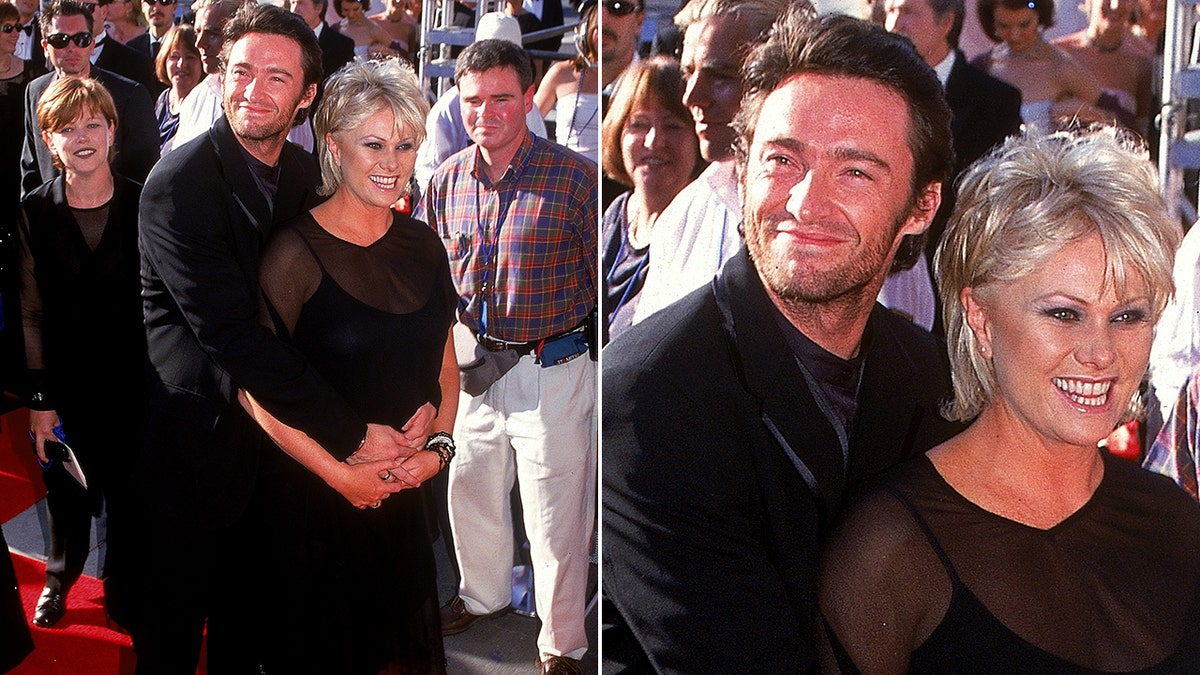 The pair tied the knot in 1996 when Jackman was 27 and Furness was 40. Their wedding rings were inscribed with the Sanskrit wording "Om paramar mainamar", which translates in English to "We dedicate our union to a greater source."
Due to Furness' age, the couple began trying to expand their family shortly after their nuptials. However, after Furness had two miscarriages and attempts at invitro-fertilization failed, the two decided to adopt. In 2000, Jackman and Furness adopted Oscar, and they went on to adopt Ava in 2005.
While accepting his first best actor Tony Award in 2004 for his performance in the Broadway musical "The Boy From Oz," Jackman dedicated the accolade to his wife.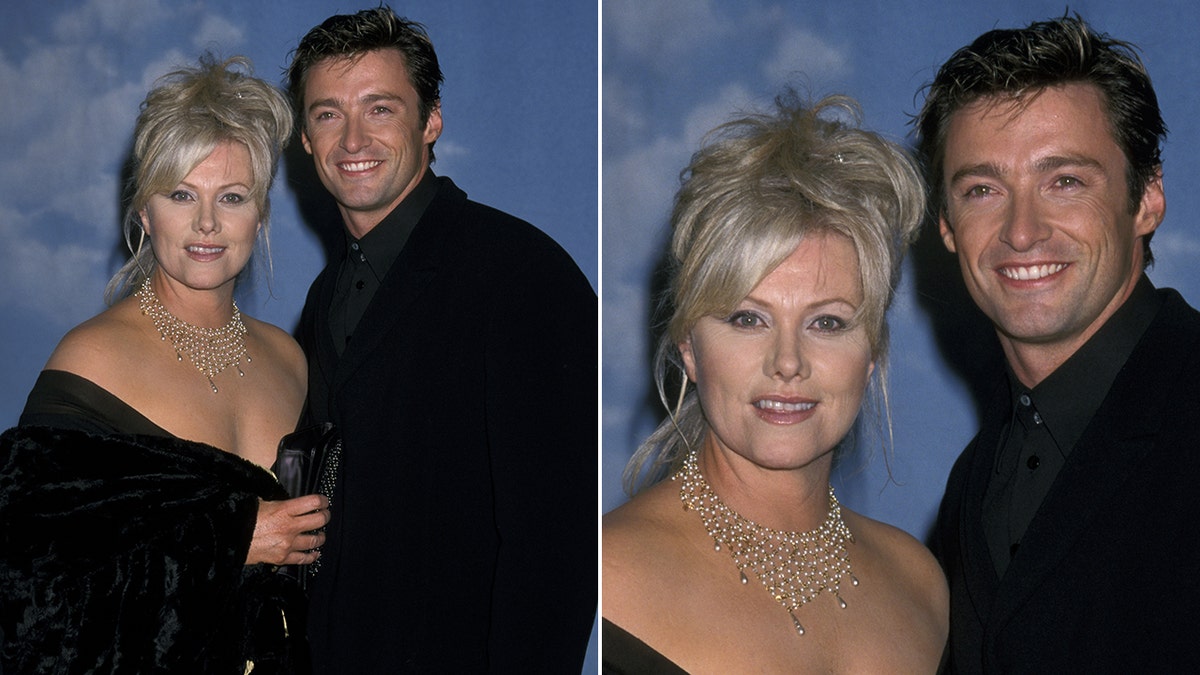 "I'm gonna start with the most important — my wife," the actor said. "I love you. I couldn't have done this without you, and even if I could, it certainly wouldn't be as much fun as it is. You're the best musical theater widow a man could ever, ever have, and I love you, darling."
Furness surprised her spouse at the 2012 Tony Awards when she took the stage to present him with the humanitarian award.
"There is something I hold [in my heart] that is the reason why I'm here today, why any of this is possible, … why any of this means anything, and that is because my incredible wife and kids support me," he said while accepting the award.
HUGH JACKMAN REVEALS HE 'DIDN'T KNOW WHAT A WOLVERINE WAS': 'I'D NEVER HEARD OF SUCH AN ANIMAL'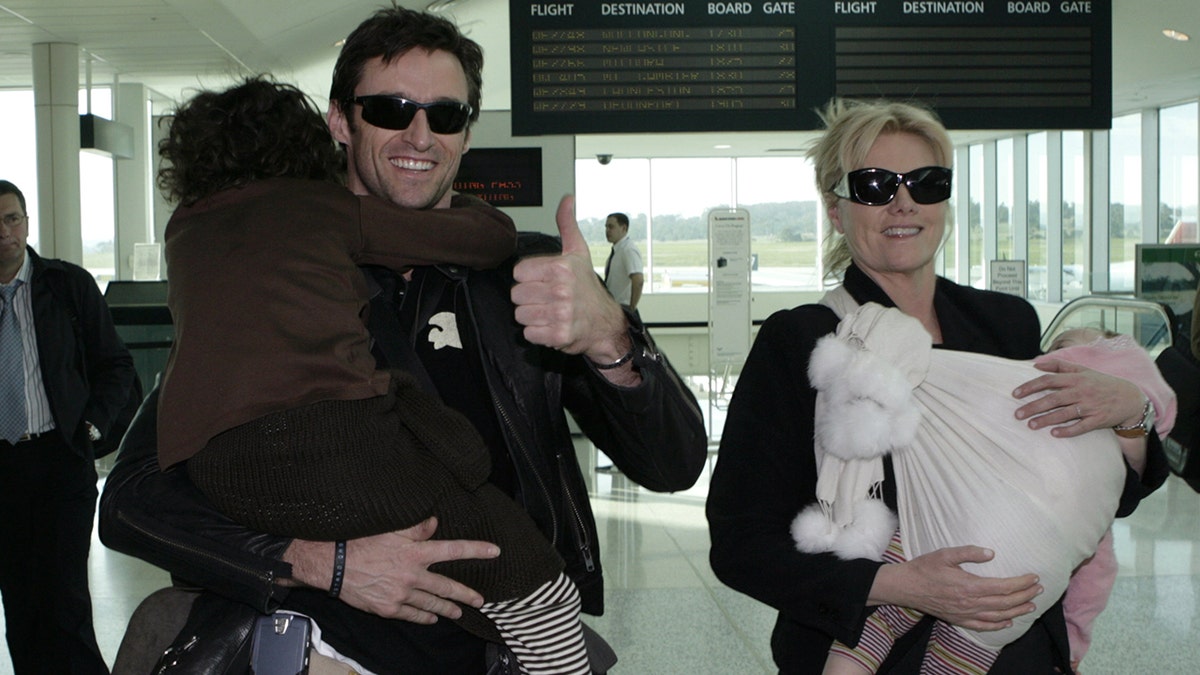 "I love you with all my heart. I know how much you hate public speaking; this is probably the greatest thing you've ever done for me."
After Jackman concluded his acceptance speech, the pair shared a kiss on stage.
During a 2016 appearance on "The Ellen DeGeneres Show," Jackson told the host his union with Furness "keeps getting better and better."
"She's the greatest thing that ever happened to me," the "Logan" star gushed. "I'm kind of really grateful that I met her before anything kind of happened because everything that's happened in my career and on screen, off-screen we've always done it together."
In 2018, Furness opened up to People magazine about a special gift she created to commemorate Jackman's 50th birthday.
"I actually made him a beautiful photo book all about his whole life right from when he was a kid, and I reached out to all these directors and these kids he grew up with," the actress told the outlet. "He's not a materialistic guy. That and a travel backgammon. We love to play backgammon."
"I knew two weeks into meeting Deb that we were going to be together for the rest of our lives," Jackman said during a 2018 appearance on "Today."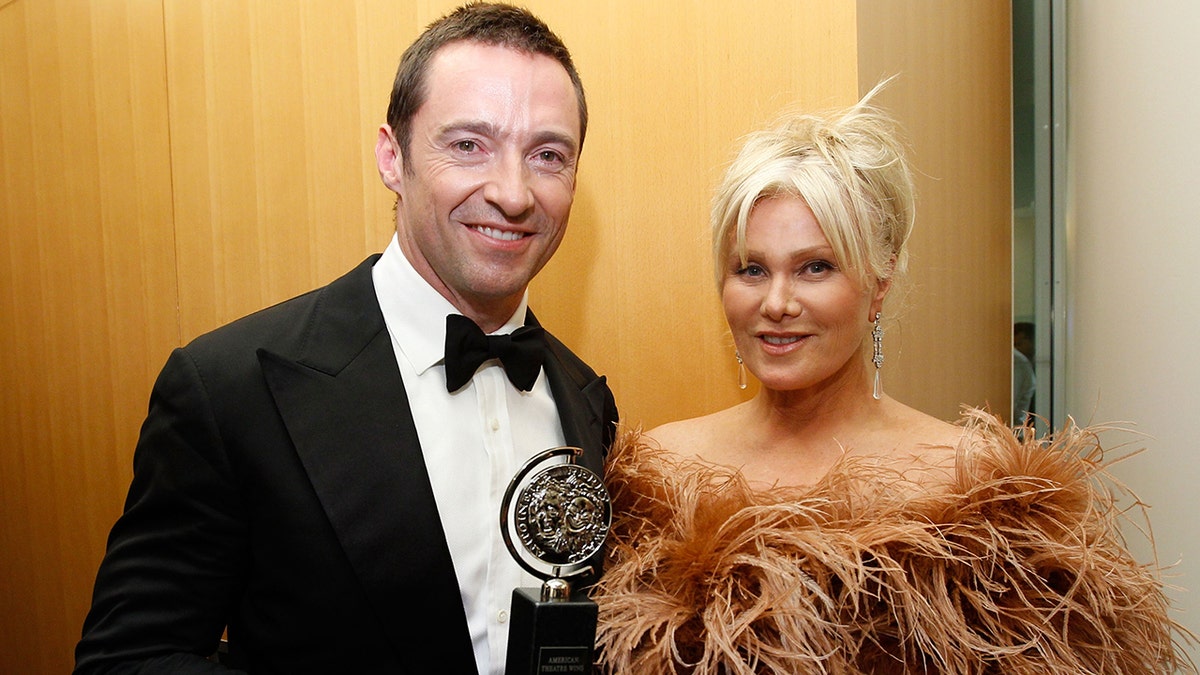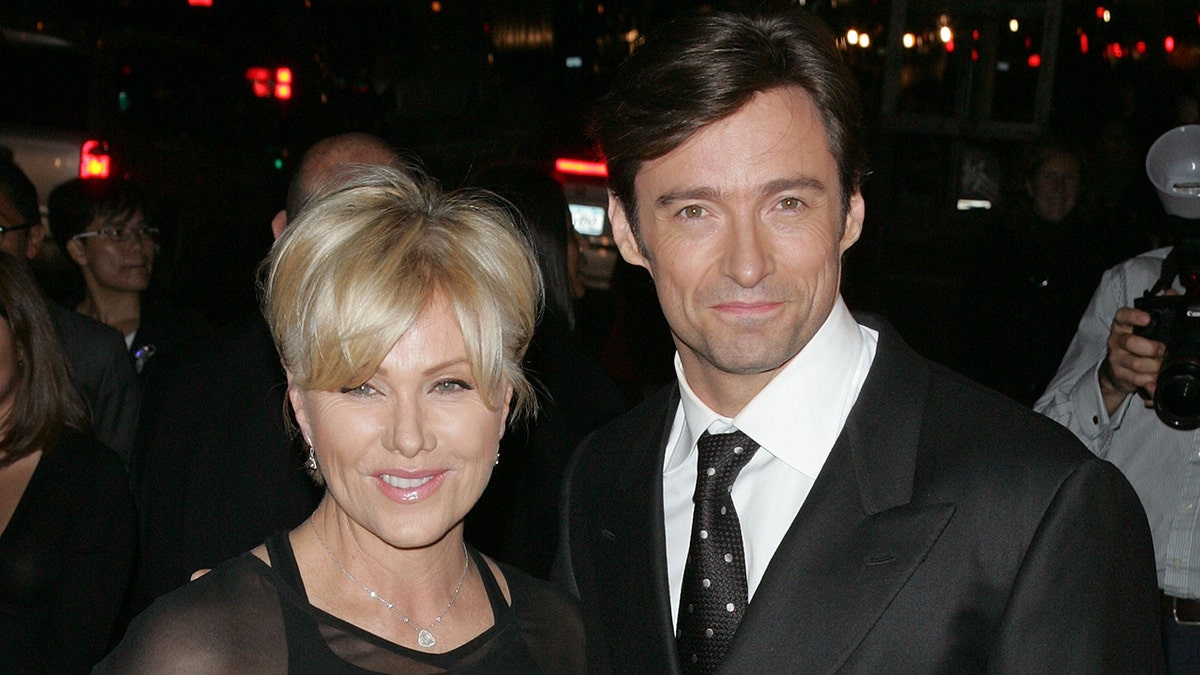 "In the end, what do you want from your life partner? You want to be fully seen, and you want to be able to fully see them for exactly who [they] really are. And Deb and I had that from the beginning."
The Emmy Award winner also made a moving statement about Furness in a 2018 acceptance speech at the Santa Barbara International Film Festival.
"You believed in me when I couldn't. You've loved me with a passion and a depth that I didn't even know existed — and I don't think I even felt that I deserved. You have pushed and encouraged me when I was scared to venture out. You have smiled me into smiling. You have sung me into singing. You have loved me into loving and like everything I do in my life, I share this with you. I love you," he said.
HUGH JACKMAN UNDERGOES BIOPSIES FOR CANCER SCARE, EMPHASIZES SUNSCREEN USE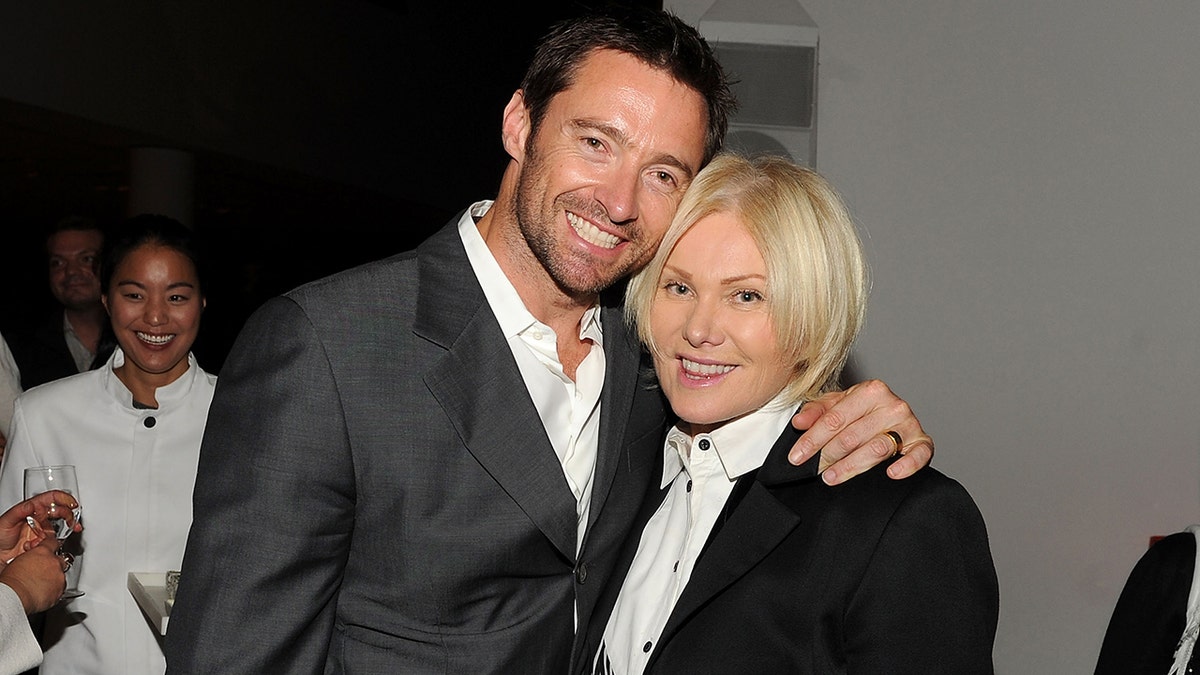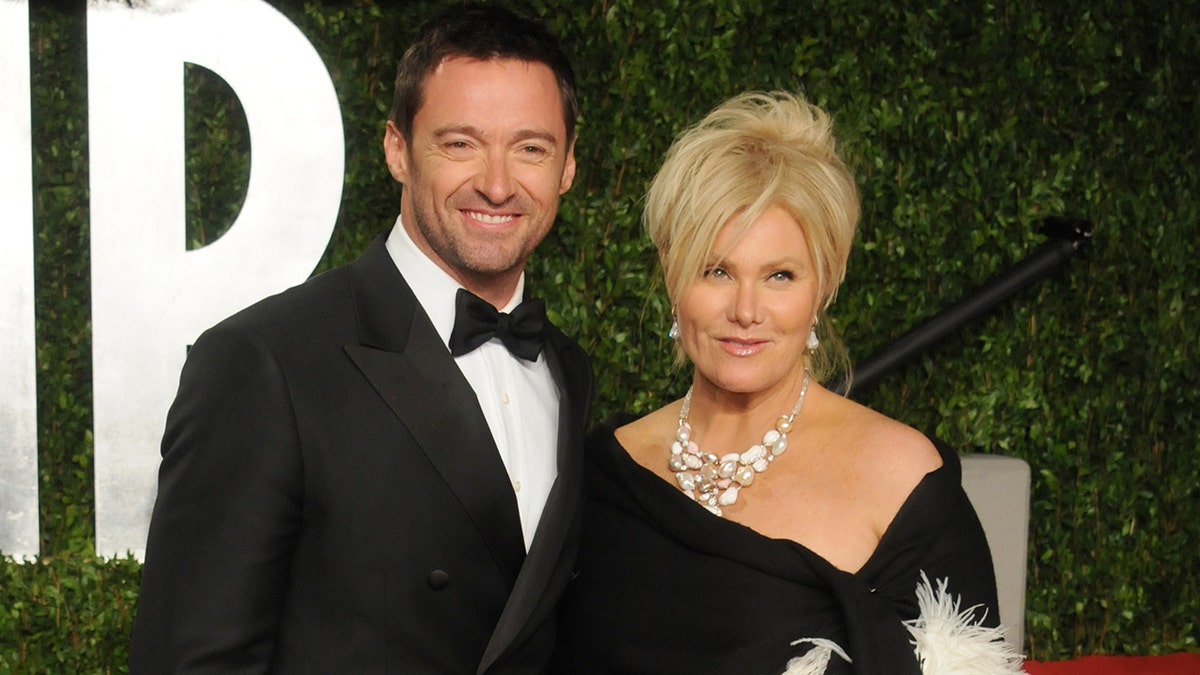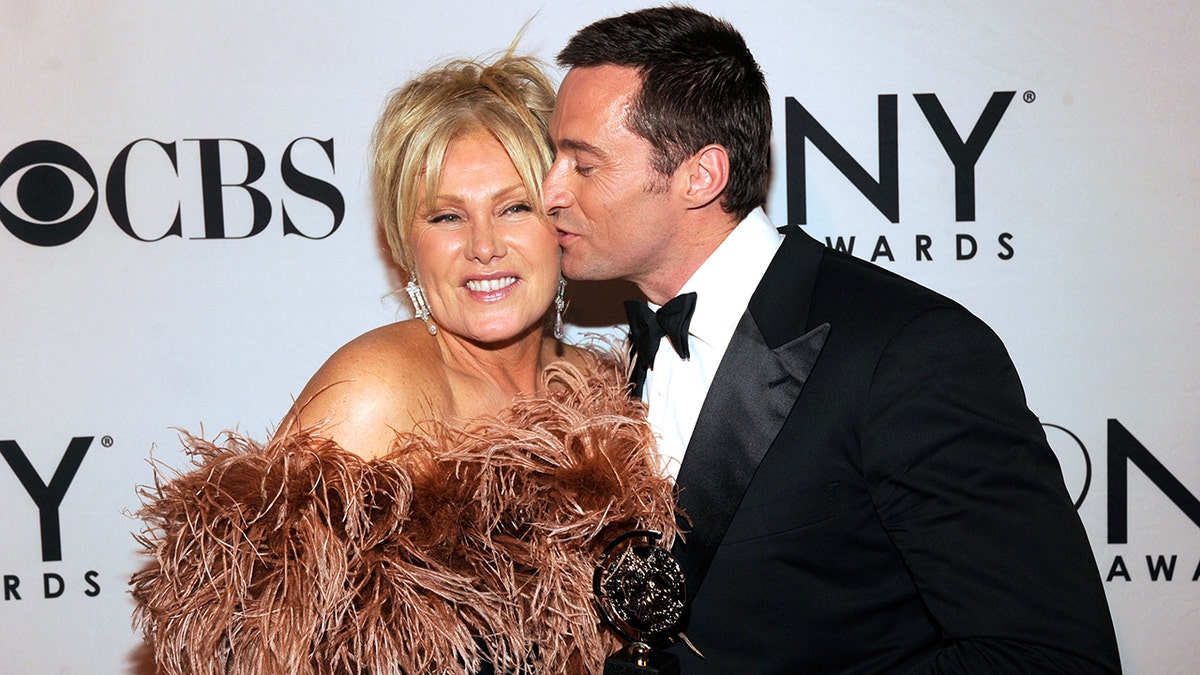 In July 2020, Jackman told Extra quarantining with Furness during the COVID-19 pandemic only strengthened their marriage.
"We have never spent this much time together," he shared. "Having this time without either of us working, being with the family. … The results are in: Closer."
On the pair's 25th wedding anniversary in 2021, Jackman marked the occasion with a slideshow of throwback photos from their nuptials that he shared on Instagram.
"Being married to you Deb is as natural as breathing," he wrote in the caption. "From nearly the moment we met … I knew our destiny was to be together. In our 25 years — our love has only grown deeper. The fun, excitement and adventure more exhilarating; the learning even greater. I'm forever grateful to share our love, our life — and, our family together. We've only just begun. Deb, I love you with all my heart!"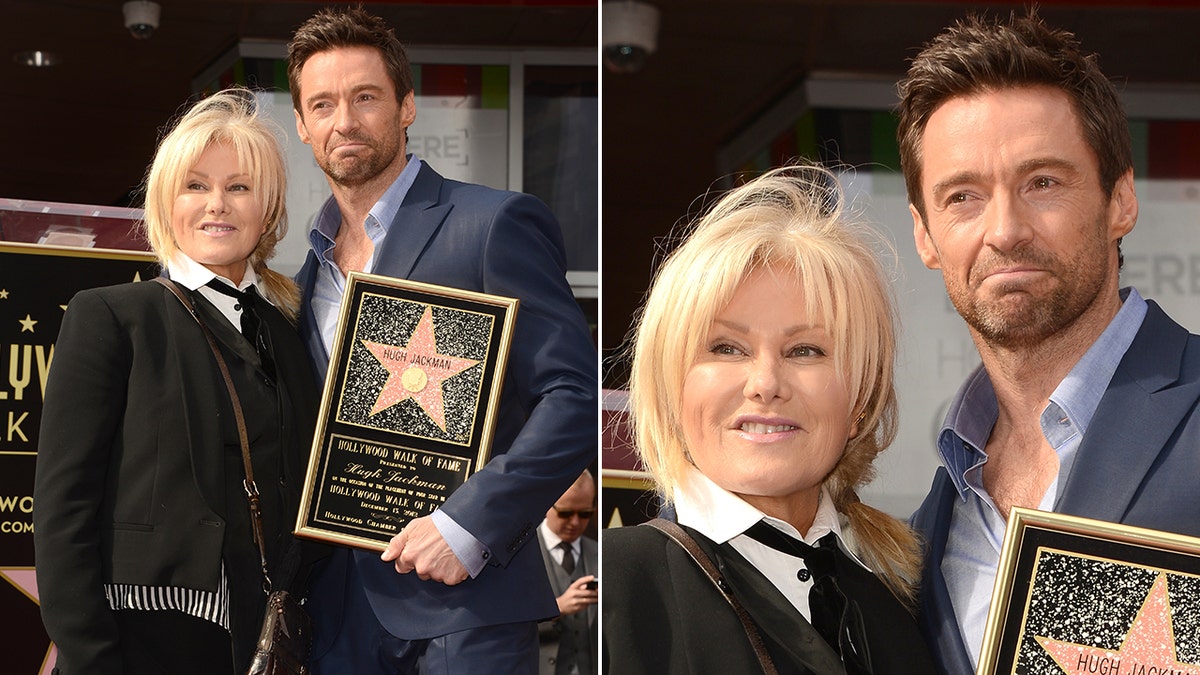 To celebrate their anniversary last year, Jackman made an Instagram post dedicated to her, writing, "Today I celebrate 26 years of marriage to my extraordinary wife. Every single day is filled with so much laughter, joy and backgammon!!!! Deb, you light up my life. I love you with all my heart!"
Jackman also took to Instagram to dedicate a sweet message to Furness on her birthday last year, writing, "Happy birthday to my extraordinary wife. This is the 28th time I've celebrated this day with you. You've taught me many things, including how to celebrate. Celebrate life, family, friendship and love. Your light and joy lights up all around you!"
In February, the "Bad Education" star celebrated his wife on Valentine's Day with a sweet Instagram post.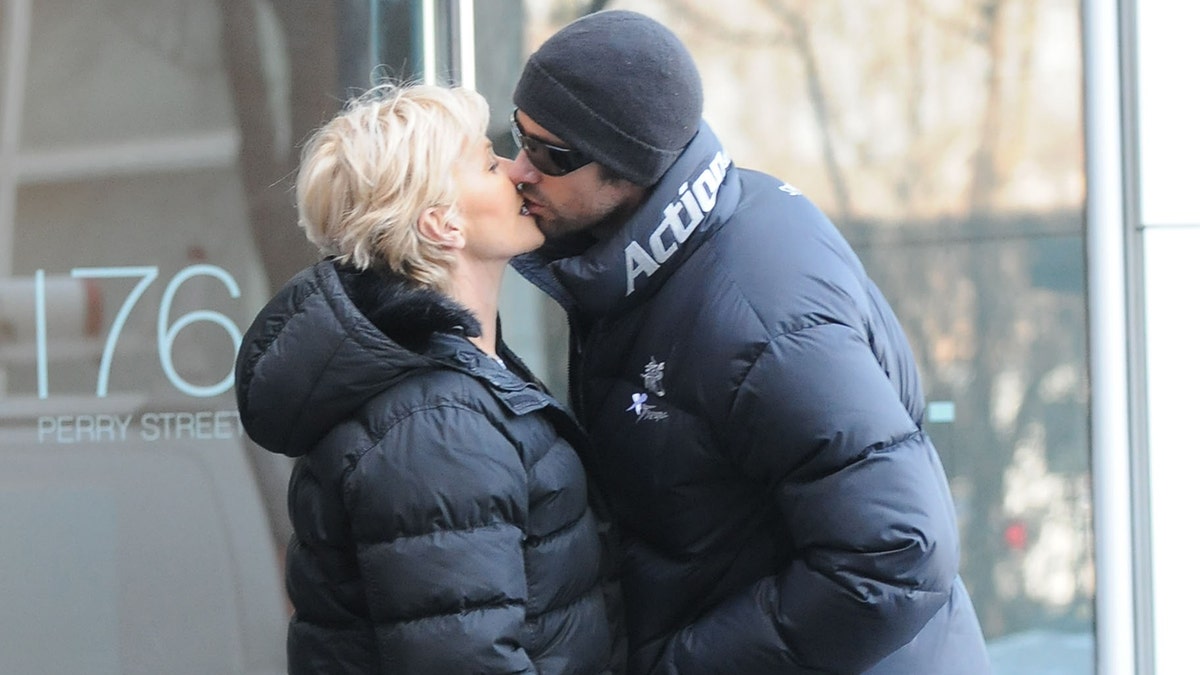 LIKE WHAT YOU'RE READING? CLICK HERE FOR MORE ENTERTAINMENT NEWS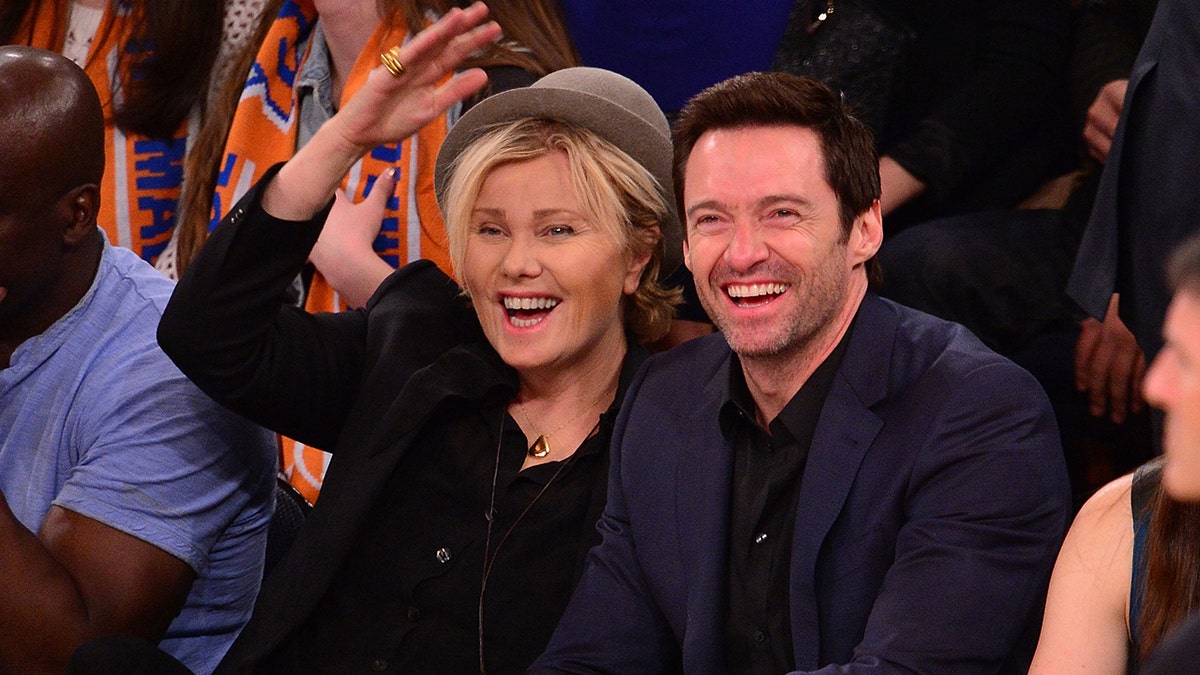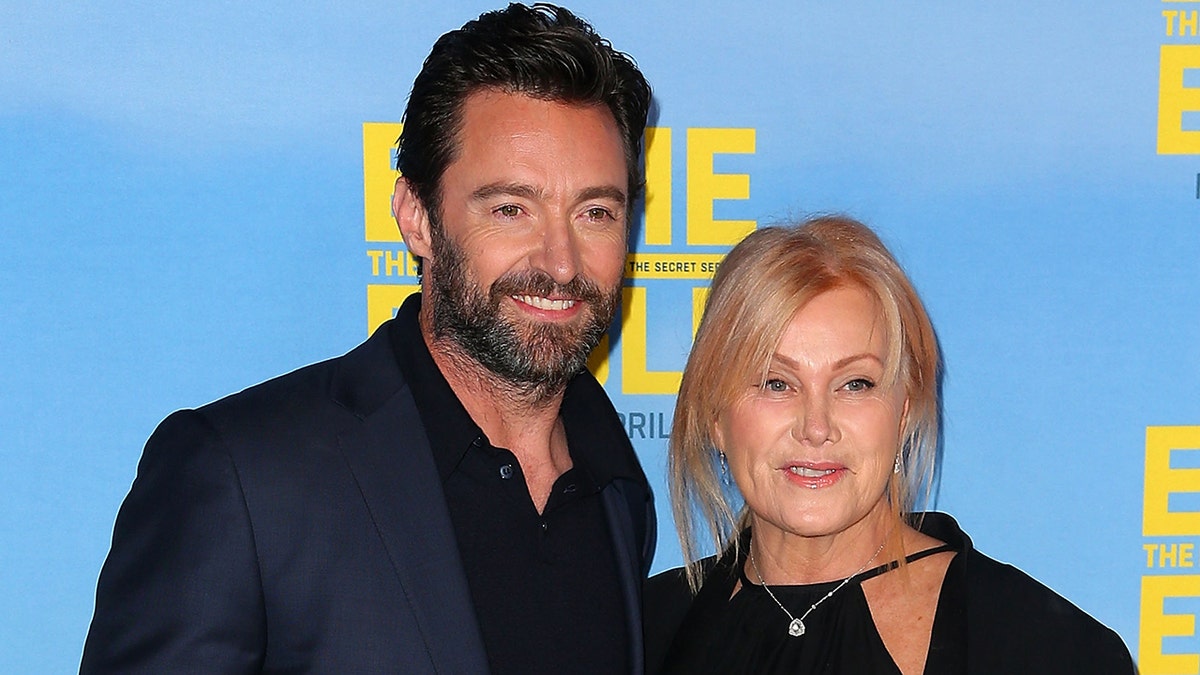 "Happy Valentine's love. You light up the room wherever you go," Jackman wrote. "Your humor, generosity, wisdom and spirit shines so bright. I celebrate you on our 28th Valentine's together. I [heart emoji] you."
CLICK HERE TO SIGN UP FOR THE ENTERTAINMENT NEWSLETTER
Jackman also took to Instagram in April to mark the couple's 27th anniversary with a tribute to Furness.
He posted a cozy photo of the pair, writing, "I love you Deb. Today is our 27th wedding anniversary. 27 YEARS!! I love you so much."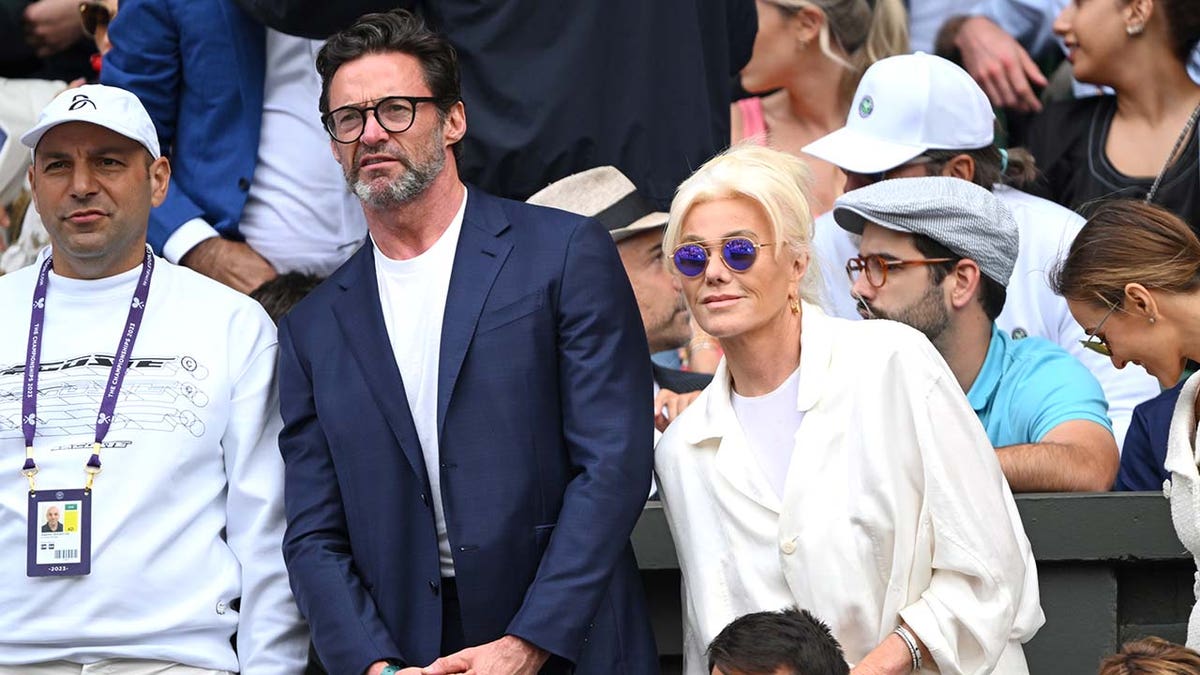 "Together we have created a beautiful family. And life. Your laughter, your spirit, generosity, humor, cheekiness, courage and loyalty is an incredible gift to me. I love you with all my heart."
In June, the two were spotted at a Pink concert in London in a rare public appearance. They were all smiles and holding hands. In one of the photos, he'd placed his hand on her shoulder as he grinned towards the camera.
CLICK HERE TO GET THE FOX NEWS APP
Jackman and Furness made their last public appearance together in July when they watched Carlos Alcaraz play Novak Djokovic at the Wimbledon men's final in London.
Fox News Digital's Emily Trainham contributed to this report.