The Charlotte Hornets released a statement ahead of Miles Bridges' return to the court Friday.
Bridges, who has been involved in multiple domestic violence cases, including one that remains active, has served a 30-game NBA suspension. The league gave Bridges credit for 20 games of his suspension from last season, when he did not play at all. He did not attend the team's first 10 games this season.
"Miles Bridges is eligible to return to our active roster on Friday after serving his NBA suspension," the team said in a statement Thursday.
"We are comfortable with Miles returning to play based on our current understanding of the facts of the recent allegations and remain in contact with the NBA as that matter proceeds through the court process."
CLICK HERE FOR MORE SPORTS COVERAGE ON FOXNEWS.COM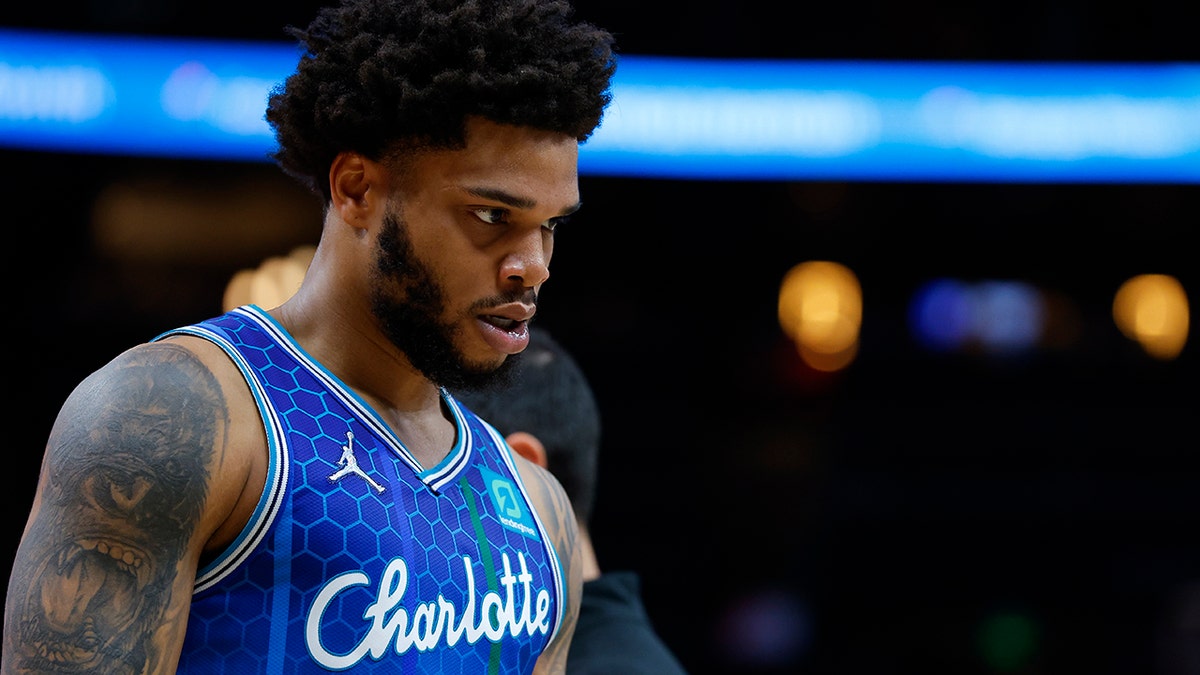 Hornets head coach Steve Clifford also addressed Bridges' return, saying he expects a "significant" role for the 25-year-old.
"The big thing for me, obviously, is two years ago he was the high scorer, high rebounder," Clifford explained. "Since he's been here, he's had a great attitude. He's been a terrific worker. He is a great teammate, and he's a really, really good player. He's got himself in good shape, and he'll play a big role right away."
HORNETS STAR HAS ARREST WARRANT ISSUED FOR ALLEGED PROTECTIVE ORDER VIOLATION FROM DOMESTIC CHARGE: REPORT
Bridges added, "I know a lot of people feel some type of way about me being back, and I understand that. It'll be a while before I gain their trust back. So, I'm just gonna go out there and play. If I get us some more wins, people's perspective will change."
Bridges was charged with felony domestic violence of injuring a child's parent in November 2022, and he pleaded no contest. Details about the case are graphic.
On the eve of free agency in the summer of 2022, Bridges was arrested after his wife shared (and later deleted) images of her injuries she says were caused by Bridges.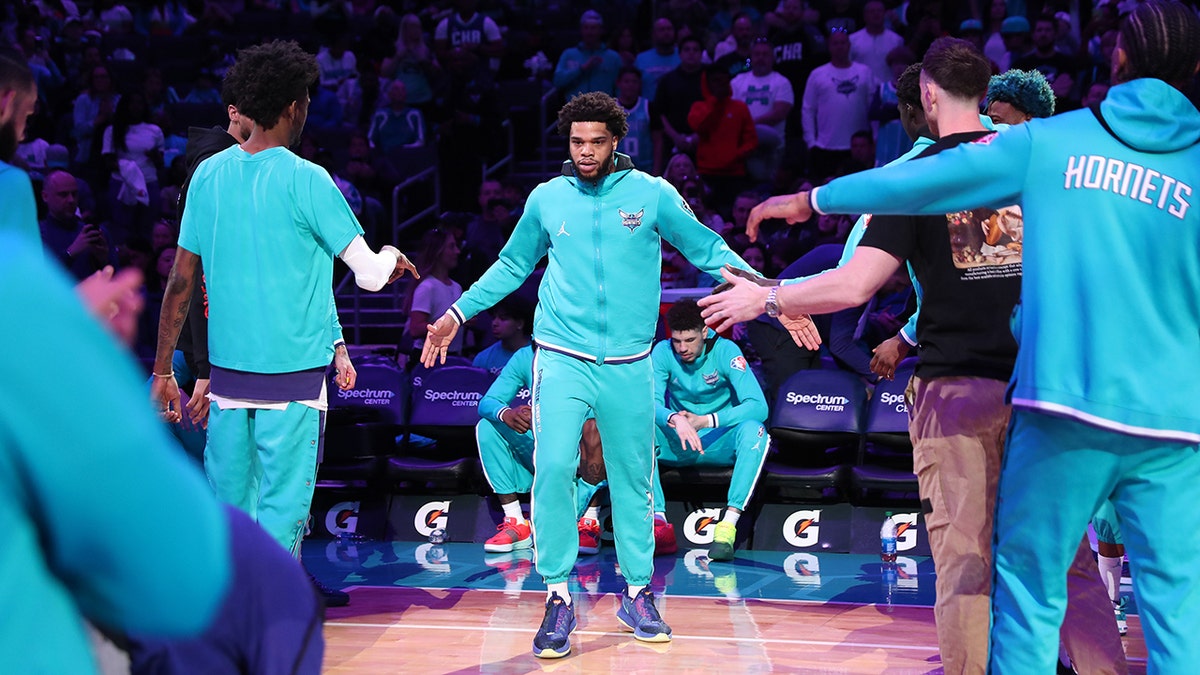 Mychelle Johnson alleges Bridges' violence left her with a fractured nose and wrist, a torn eardrum and torn muscles in her neck. She alleges he choked her to the point she "went to sleep," and gave her a "severe concussion" after attacking her.
Bridges is also dealing with a violation of a domestic violence protective order, turning himself in to authorities in October after a criminal summons for the situation. He's accused of throwing billiards balls at the mother of his children's vehicle while threatening to take everything from her and not pay child support if she went to police during a custody exchange.
Bridges appeared in court Monday and has a new court date scheduled for Feb. 20.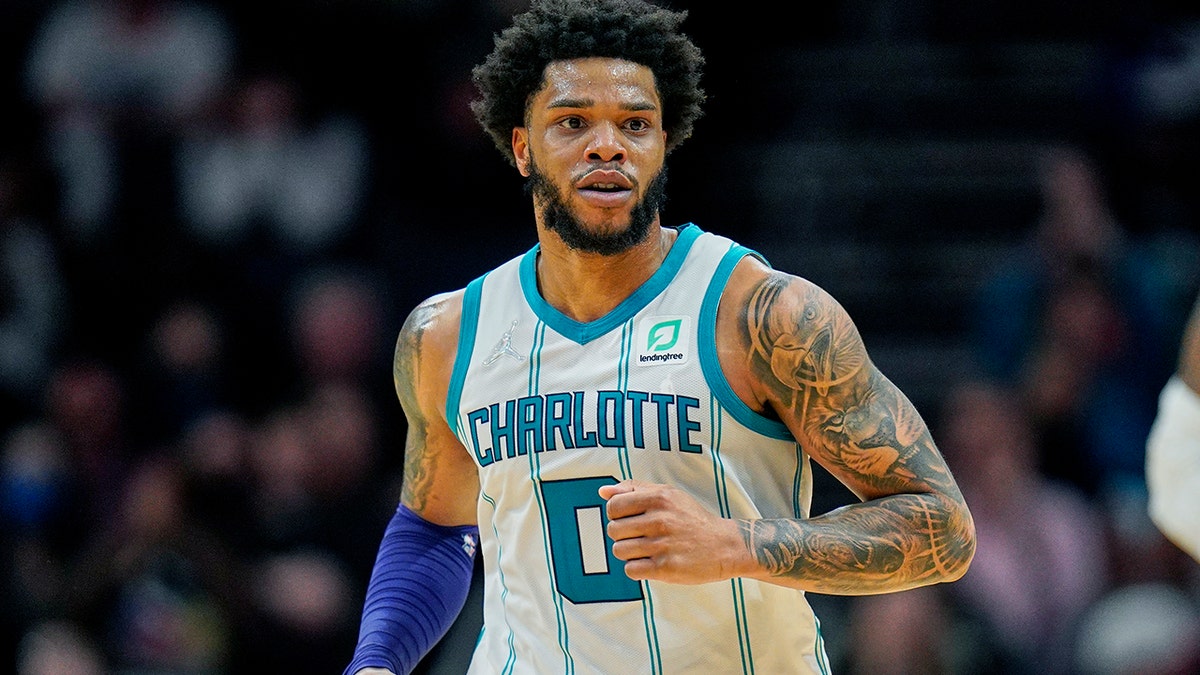 CLICK HERE TO GET THE FOX NEWS APP
Before sitting out the entire 2022-23 campaign, Bridges averaged a career-high 20.2 points over his 80 games with the Hornets. He averaged seven rebounds and 3.8 assists while shooting 49.1% from the field.