Fox News' groundbreaking debate between Florida Republican Gov. Ron DeSantis and California Democratic Gov. Gavin Newsom is quickly approaching with the backdrop of the political drama unfolding in the 2024 presidential race.
As part of a two-hour "Hannity" special, Fox News' Sean Hannity will be moderating a 90-minute debate in Alpharetta, Georgia, which has emerged as a critical swing state in recent election cycles.
The audience-free debate will put a spotlight on the two governors' leadership approaches in their states and each will make the case to the nation whether red or blue policies are best for the country. Hannity will press them on key issues including the economy and inflation, immigration and the border, and crime.
The debate will air Thursday, Nov. 30 at 9 p.m. ET on Fox News Channel and will be simulcast on Fox News Radio.
SEAN HANNITY TO MODERATE GROUNDBREAKING DEBATE BETWEEN GOVERNORS NEWSOM, DESANTIS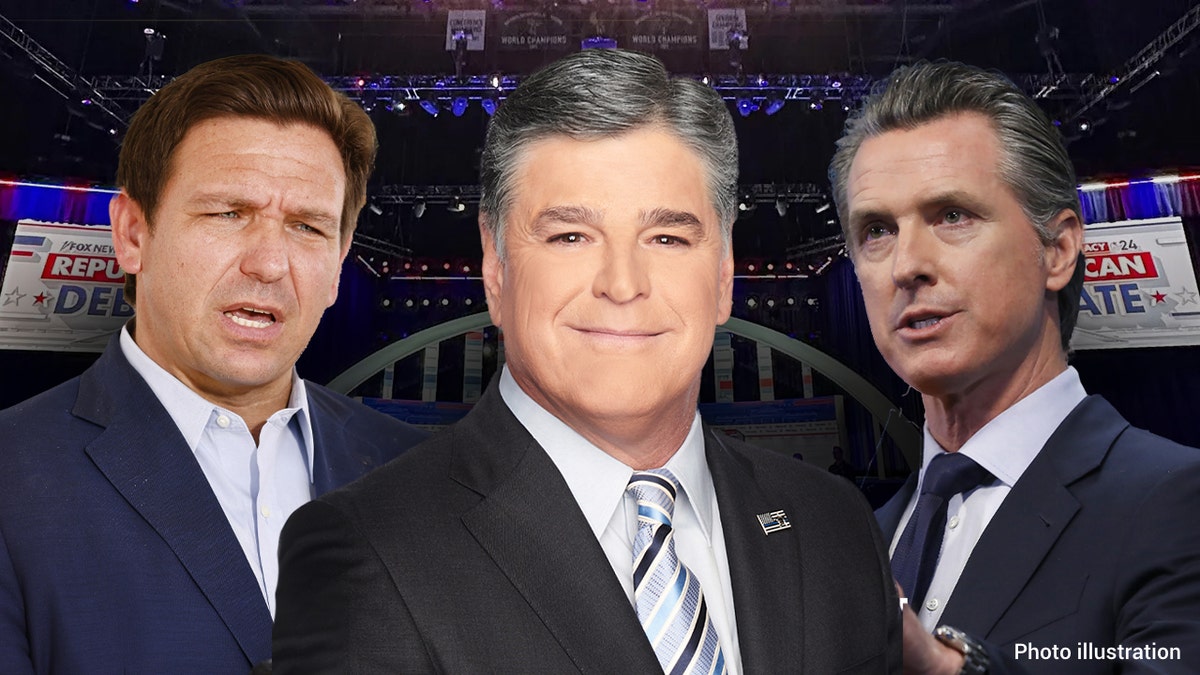 The unprecedented debate may have political implications for the ongoing presidential race.
DeSantis is vying for the Republican nomination but is trailing behind former President Trump in national and state polls. While he hasn't received much traction in the polls since the GOP primary debates began in August, his political showdown with a prominent Democrat like Newsom could offer Americans a glimpse at what a general election debate would look like with DeSantis as the Republican nominee.
Trump continues to dominate the GOP field. Although his four indictments and trials scheduled for the early months of 2024 may impact his candidacy, his polling has only surged among primary voters following each round of indictments he's faced.
DESANTIS SAYS TRUMP IS 'HIGH RISK,' 'LOW REWARD' GOP PRESIDENTIAL NOMINEE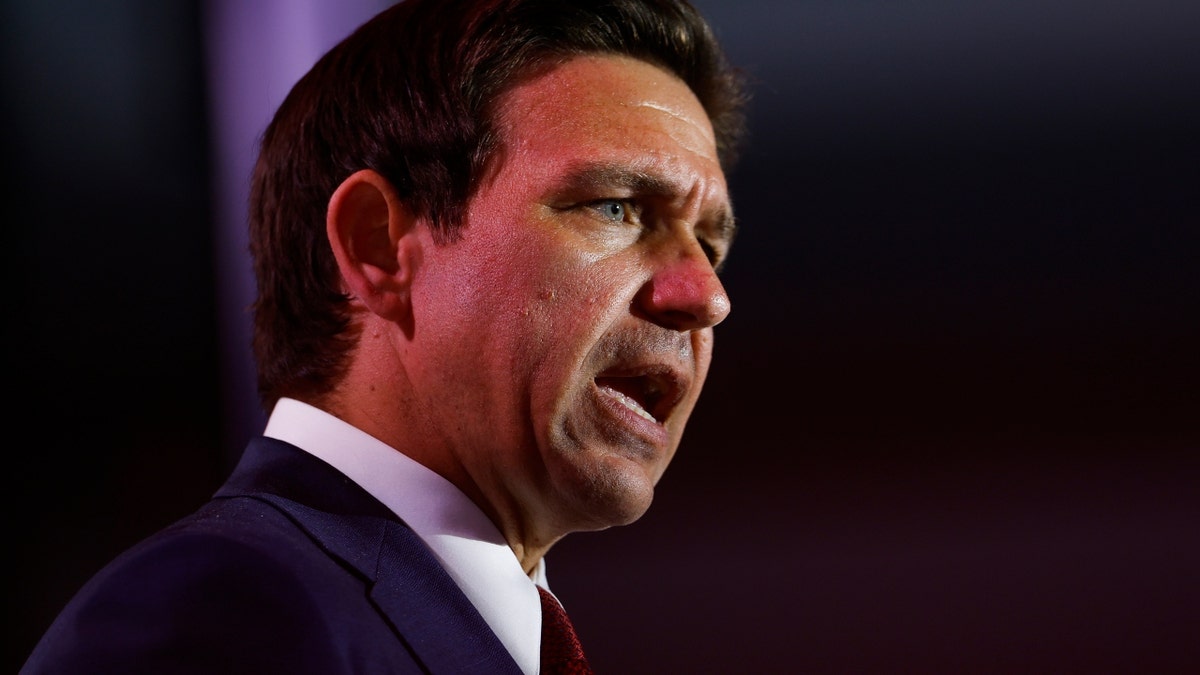 Meanwhile, Newsom is widely seen as a potential alternative to 81-year-old President Biden, who has been trailing behind Trump in several head-to-head match-ups, according to national and critical swing state polls.
Biden's approval rating continues to sour as Democrats sound the alarm on polls that show him losing support among young and minority voters, key voting blocs of the Democratic base.
While Newsom has been vocal in his support for Biden's reelection, critics have accused him of running a "shadow campaign" to appear presidential, pointing to his recent trips to China and Israel.
BIDEN REVEALS WHO HE THINKS 'COULD HAVE THE JOB' HE'S RUNNING FOR AS 2024 'SHADOW CAMPAIGN' RUMORS SWIRL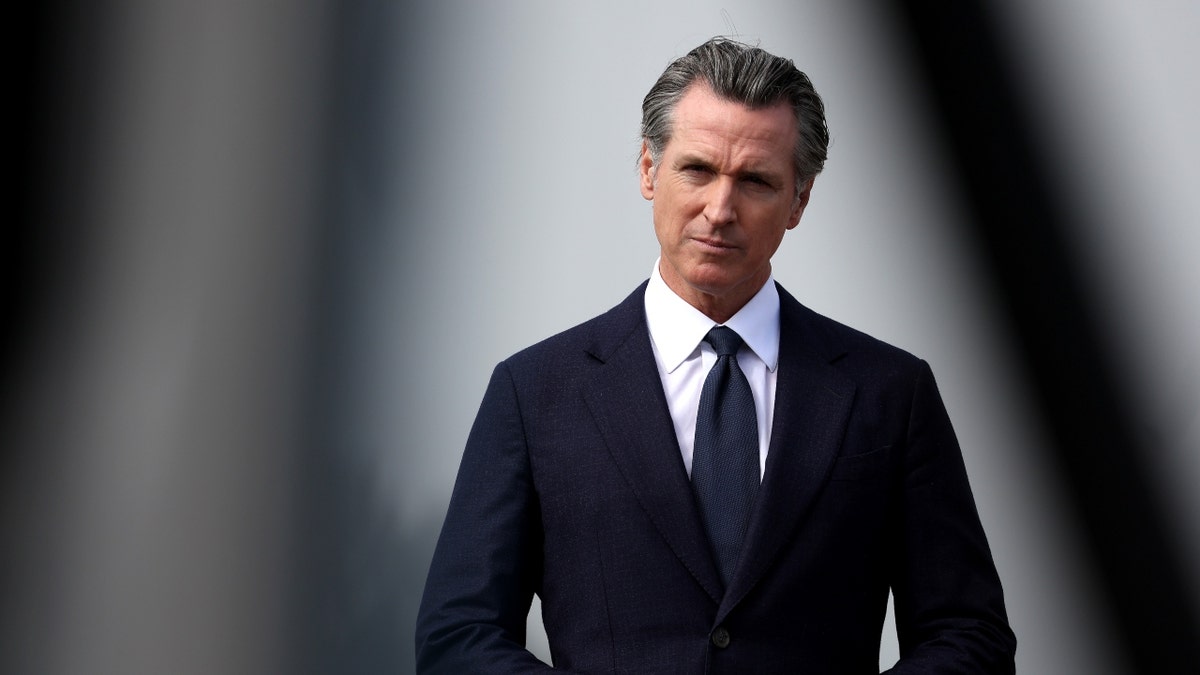 Biden is going full-speed ahead with his reelection campaign but faces a primary challenge from Minnesota Rep. Dean Phillips and spiritual guru Marianne Williamson.
Also complicating Biden's candidacy are outside presidential candidates, including Robert F. Kennedy Jr. and Cornel West, both of whom launched independent bids, Jill Stein running as the Green Party candidate as well as a potential No Labels candidate. Polling has so far indicated that a crowded general election ballot could benefit Trump in a hypothetical rematch against Biden.
CLICK HERE TO GET THE FOX NEWS APP
For more Culture, Media, Education, Opinion and channel coverage, visit foxnews.com/media