Florida serial car burglary suspect with 'all gas, no brakes' tattoo nabbed after high-speed crash
One of two serial car burglary suspects, ultimately nabbed after crashing at high-speed into a parked vehicle while law enforcement were closing in on them, ironically has a neck tattoo reading "all gas, no brakes," law enforcement noted in announcing their capture on Monday.
The Polk County Sheriff's Office responded to the Preservation Pointe neighborhood off of County Road 547 in the Davenport area at around 3:28 a.m. to reports of a couple, a White male and a White female, seen attempting to break into several parked cars. A deputy spotted and attempted a traffic stop on the suspect's white 2006 Cadillac CTS, but the vehicle sped away into the subdivision. Authorities said the deputy did not pursue because there was only one way in and out of the neighborhood.
While speeding through the streets, the suspects sped past one deputy, turned around and sped back down the same street while trying to find a way out.
Neighborhood surveillance video captured the moment when the Cadillac slammed into an unoccupied parked vehicle.
The sheriff's office said deputies immediately pulled the two suspects out of the disabled Cadillac, got them secured and requested emergency medical services to treat the injured suspects.
FLORIDA MAN SENTENCED TO PRISON FOR MURDER-FOR-HIRE PLOT AND MULTIPLE FRAUD SCHEMES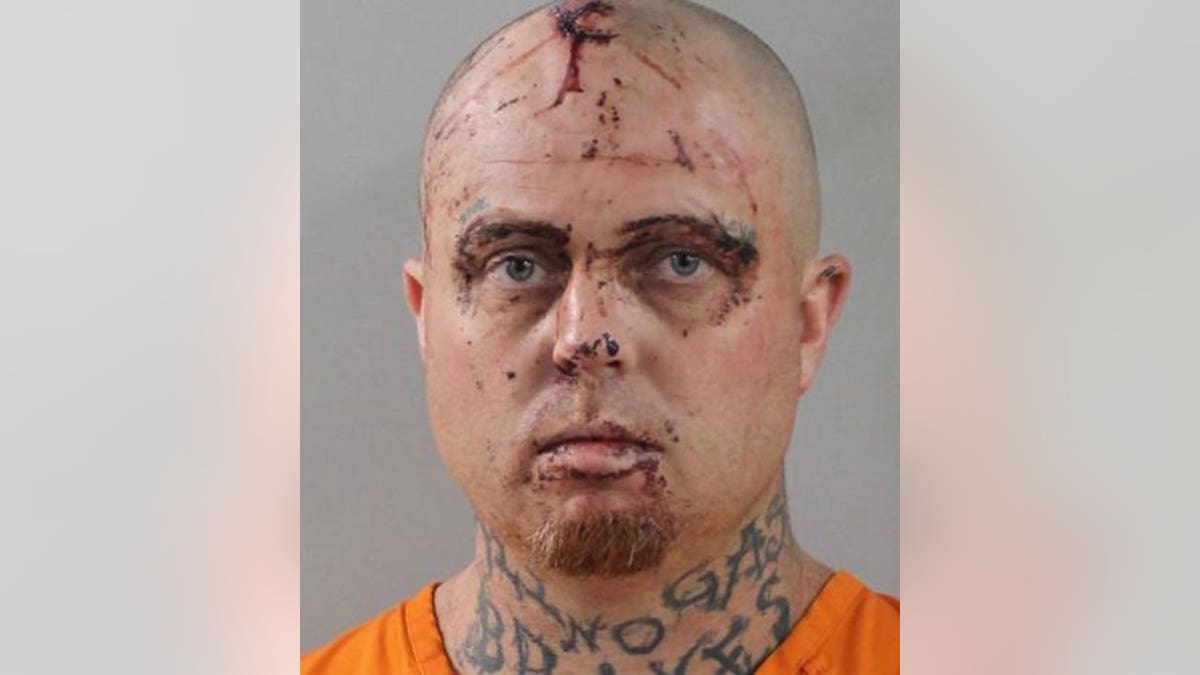 "Fleeing from a law enforcement traffic stop demonstrates very poor decision-making, but to do it in a small, residential neighborhood at a high rate of speed is a terrible idea, and dangerous. It's amazing and fortunate that nobody innocent was hurt or killed," Judd said in a statement. "They could have very easily crashed into a house. It should not come as a surprise that the driver has a tattoo on his neck that says, 'All gas, no brakes'."
The driver was identified as 37-year-old Timothy Allen Hogue, of Apopka, and the passenger was 31-year-old Rebecca Kozub, of Ocoee.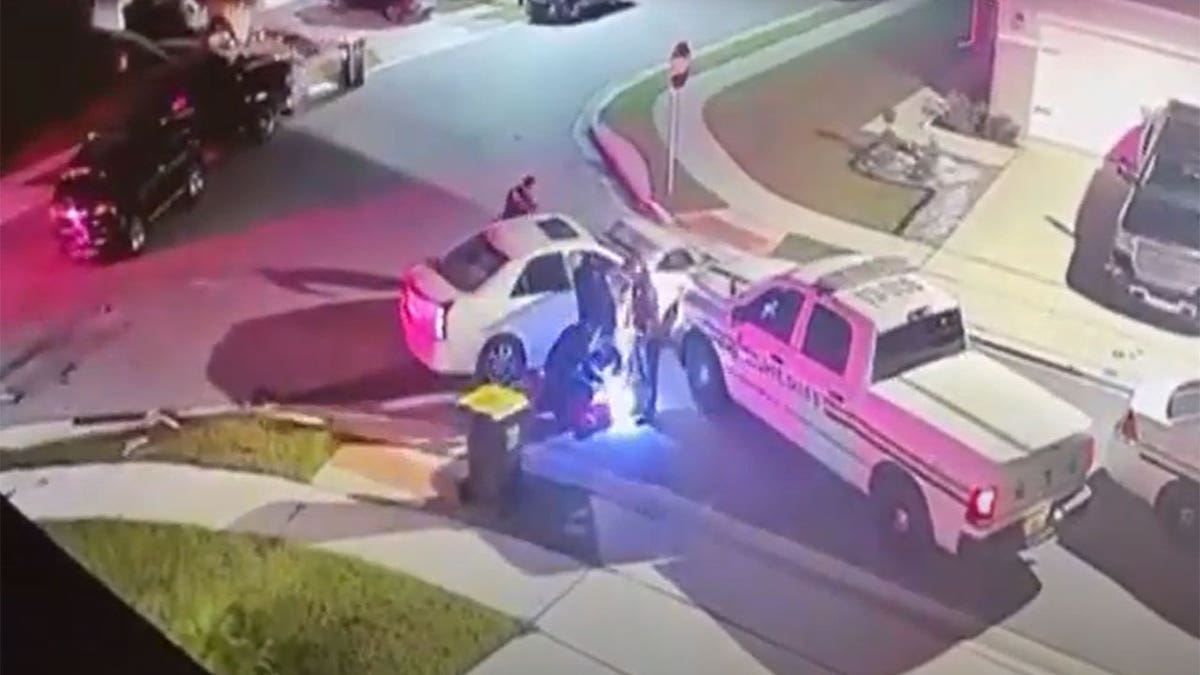 Both were taken to a local hospital for treatment for their crash-induced injuries. After being treated and released from the hospital, detectives interviewed Hogue, "and he admitted to the burglaries, saying that it was Rebecca Kozub's idea," according to the sheriff's office. "He also said that he fled because he, 'just freaked out.'"
FLORIDA MAN DIES AFTER BEING RUN OVER BY SON SEVERAL TIMES OUTSIDE BAR: DEPUTIES
Hogue has been arrested and charged with four counts of second-degree burglary of an unoccupied conveyance with enhancement of crossing county lines, three counts of third-degree felony petit theft, third-degree felony fleeing to elude, third-degree felony conspiracy to commit burglary, third-degree felony possession of methamphetamine, first-degree misdemeanor possession of marijuana less than 20 grams, first-degree misdemeanor possession of drug paraphernalia, and first-degree misdemeanor resisting without violence.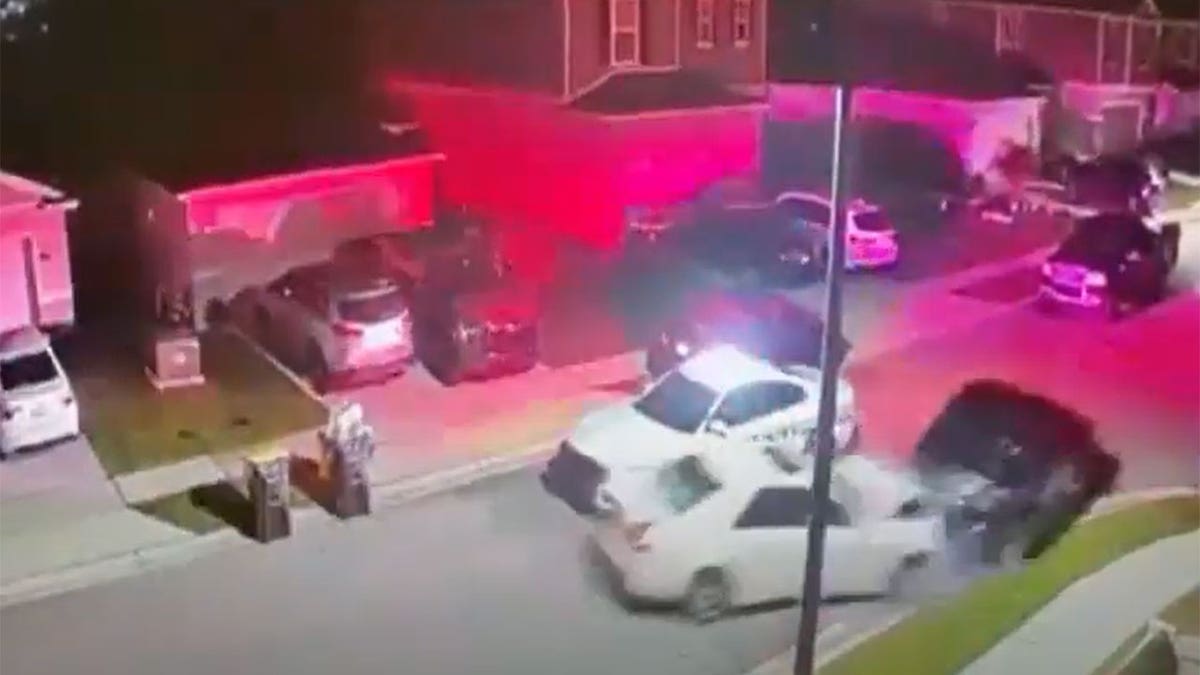 Authorities said Kozub remains hospitalized after suffering a fractured leg in the crash and charges are pending.
CLICK HERE TO GET THE FOX NEWS APP
Hogue has a prior criminal history that consists of 31 felonies and 18 misdemeanors, while Kozub has amassed 19 felonies and 20 misdemeanors.