Fetterman defiant as critics roast loosened dress code on his behalf
Sen. John Fetterman, D-Pa., responded to critics of the Senate dress code, which will no longer be enforced, and argued during an interview on MSNBC that there were more important things to discuss.
MSNBC's Chris Hayes started the interview by joking about "the most pressing issue of our time," before Fetterman weighed in on the topic.
"Of course, I've heard about it. I've heard that some people are upset about that, and the right have been like losing their mind. You know, they're just like, 'Oh my god, you know, dogs and cats are living together,' and you know, like I said, aren't there more important things we should be talking about rather than if I dress like a slob?" he said.
Hayes quoted Rep. Marjorie Taylor Green, R-GA., who said, the move was "disgraceful," and added, "stop lowering the bar."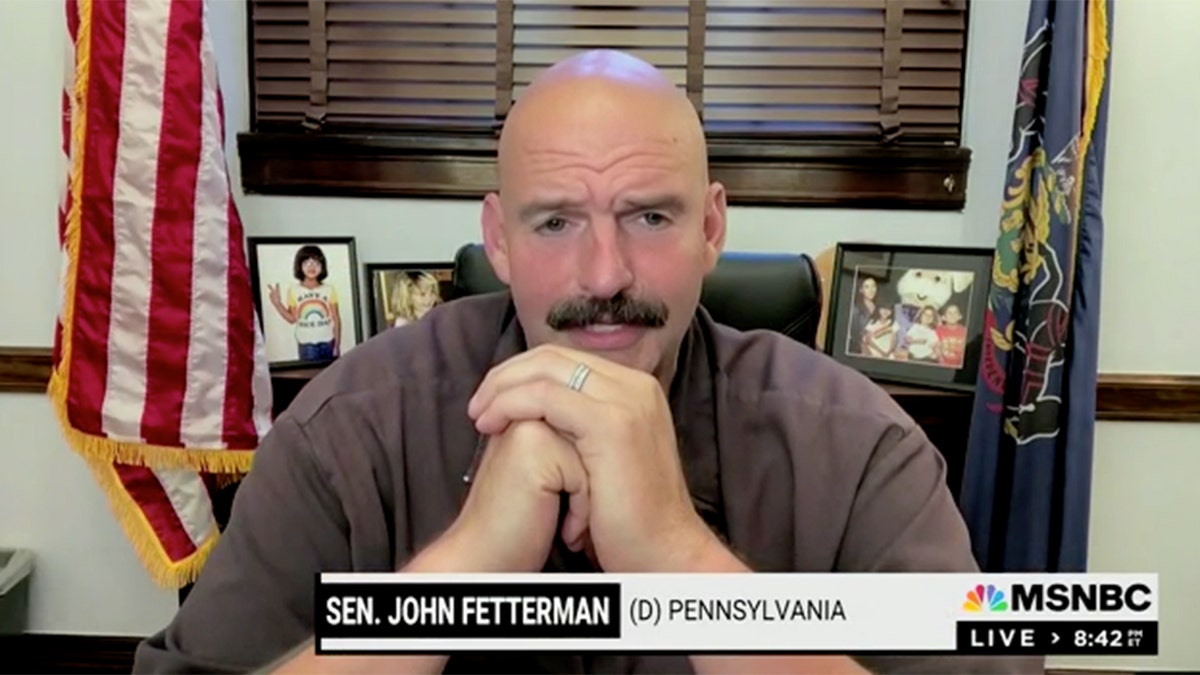 FETTERMAN BLASTED BY CONSERVATIVES AFTER SENATE DROPS DRESS CODE: 'STOP LOWERING THE BAR!'
Fetterman responded to Greene and wondered why she cared about the way he dresses.
"Well her platform, really— she runs on more and more ding-a-ling, pics, you know in the meetings over in the Congress. So, again, I'm not really sure why she cares how I dress, but you know, she really takes it a different way," he said.
Fetterman's usual gym shorts and hoodie attire has kept him from entering the Senate chamber as he was voting from the door of the Senate instead of entering the voting from the floor.
People entering the chamber still must adhere to the dress code, but it will no longer be enforced for senators.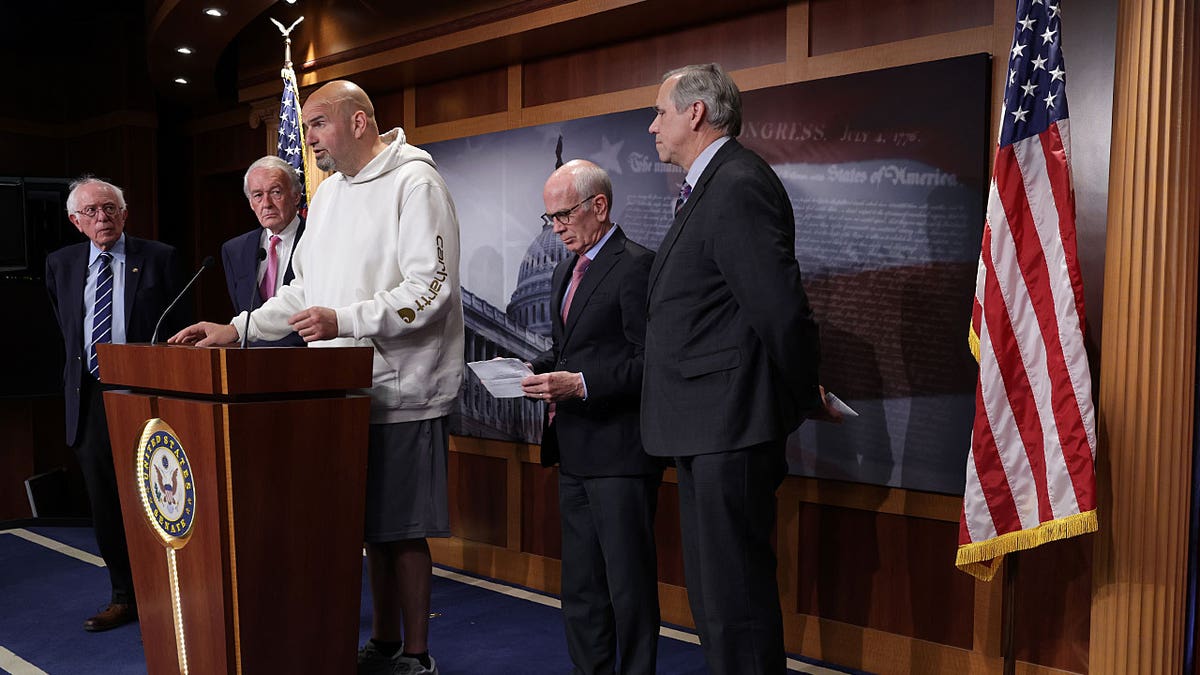 PHOTOS: FETTERMAN RETURNS TO SENATE IN SWEATSHIRT, SHORTS AFTER MONTHS LONG HOSPITAL STAY
Conservatives took issue with the move, as others would be required to wear business attire while in the chamber.
"If my interns can put on a suit so can a U.S. Senator," Rep. Ryan Zinke, MT., wrote on X, formerly known as Twitter.
The Pennsylvania senator responded to some critics on Twitter as well, including Nate Silver, the founder of the data news site FiveThirtyEight.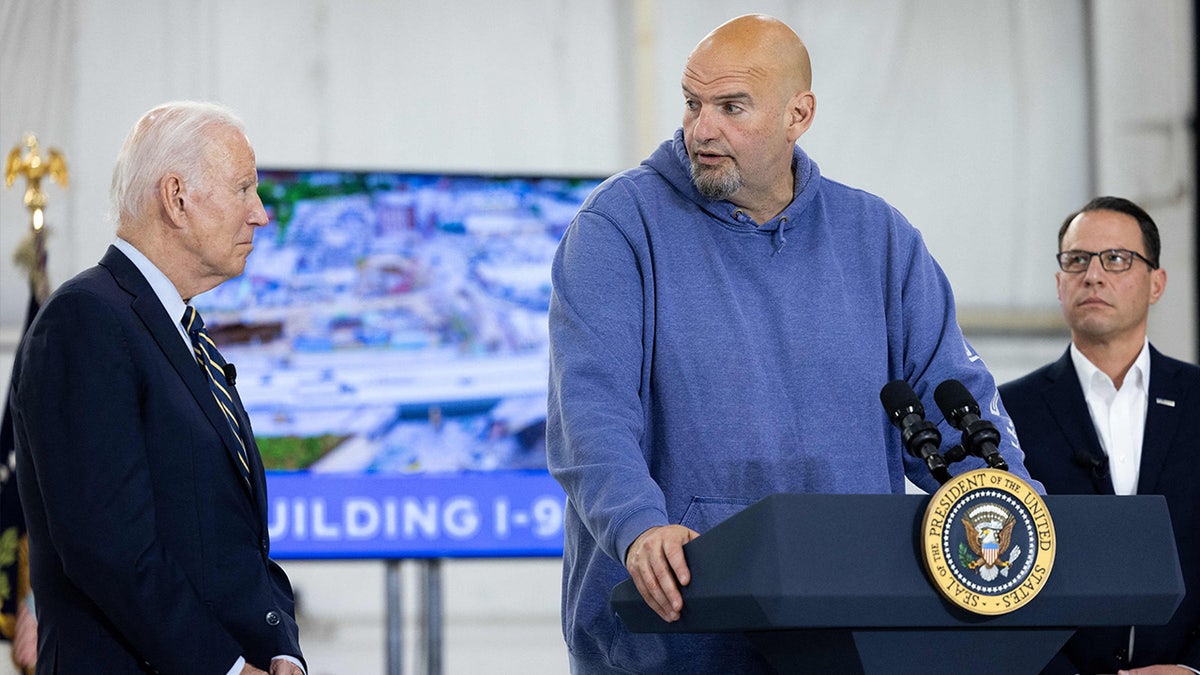 "Starting a new political party for people who don't give a s— either about how John Fetterman dresses or what Lauren Boebert does in a theater," Silver wrote.
"I dress like you predict," Fetterman said to Silver, who is an election and political statistician.
CLICK HERE TO GET THE FOX NEWS APP
For more Culture, Media, Education, Opinion, and channel coverage, visit foxnews.com/media