'DWTS' pro Sharna Burgess slams Adrian Peterson casting on show after alleged child abuse charges
"Dancing with the Stars" alum Sharna Burgess is bewildered by one celebrity who was cast on season 32 of the competition show.
During the latest episode of her "Old-ish" podcast, she called out one contestant and the reasons why he shouldn't be on "Dancing with the Stars."
"There's one person that I'd like to share that I'm really shocked is on there is Adrian Peterson, the football player…" Burgess shared on her platform.
'DWTS' PRO SHARNA BURGESS SHARES WHICH 'DIFFICULT' CELEBRITY SHE COULDN'T 'BE ALONE IN THE ROOM WITH'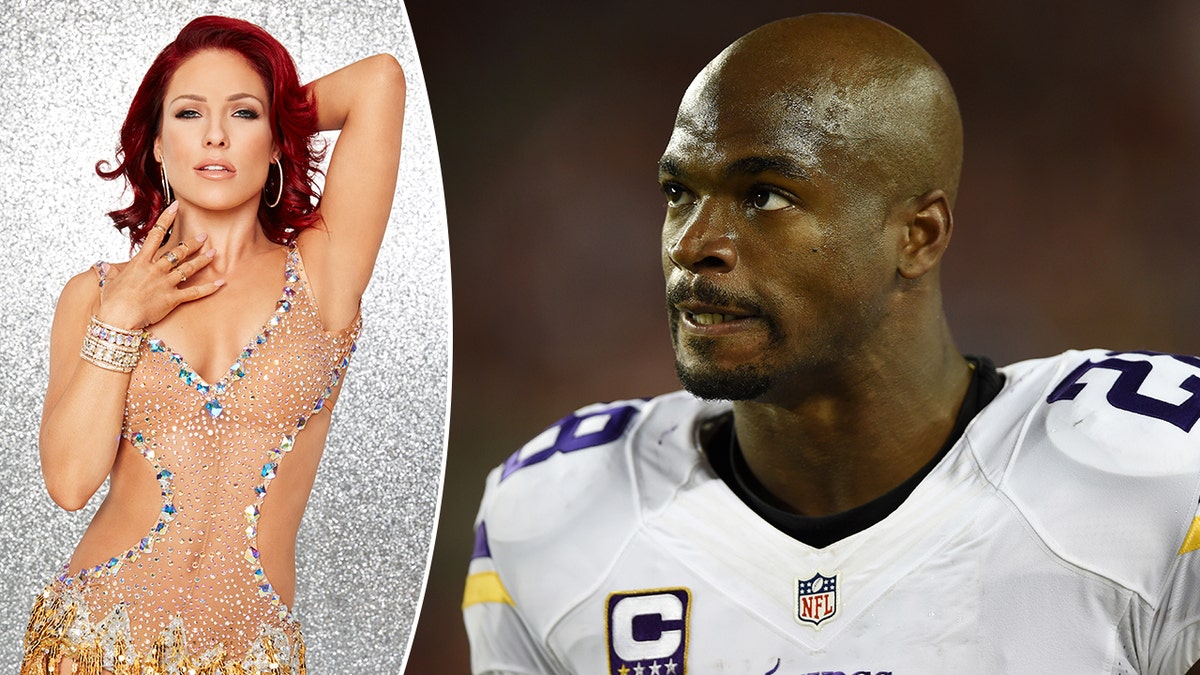 "The man has been charged with child abuse of his four-year-old son in the way that he punishes him and that is just devastating for me."
In 2018, the ex-Vikings player said in an interview with the Bleacher Report that he still uses a belt to discipline his son, despite having served a one-year suspension in the NFL for child abuse charges.
"I had to discipline my son and spank him the other day with a belt," Peterson reportedly said.
MEGAN FOX 'GRATEFUL' FOR BRIAN AUSTIN GREEN'S GIRLFRIEND SHARNA BURGESS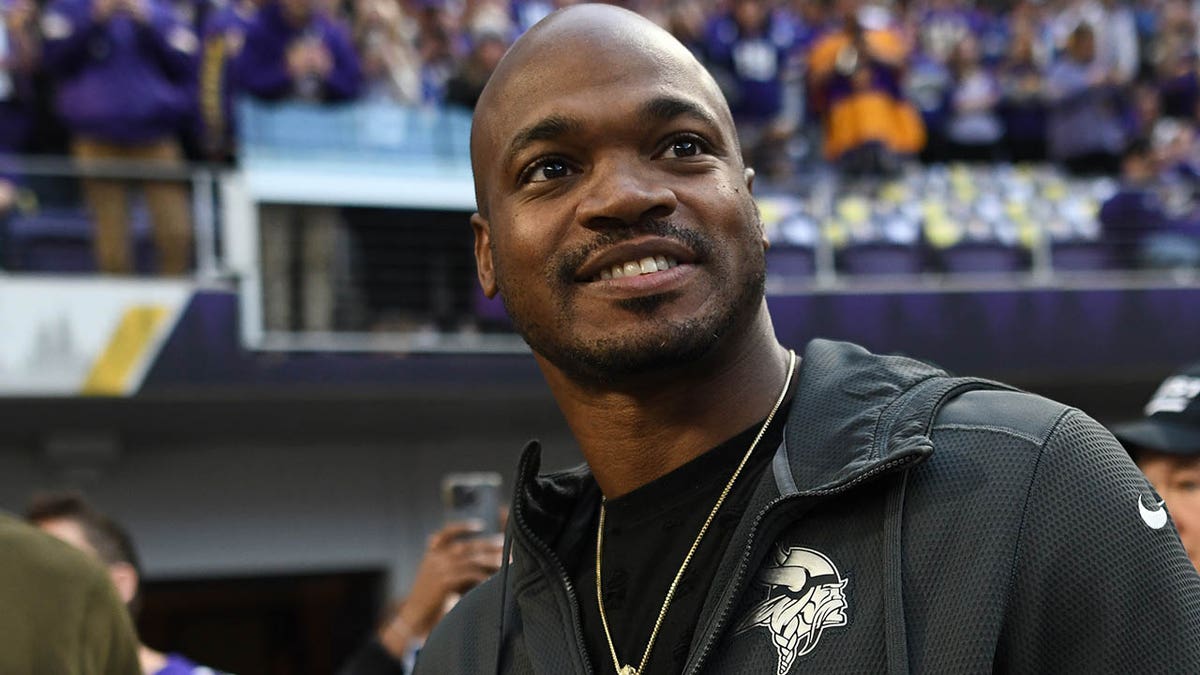 CLICK HERE TO SIGN UP FOR THE ENTERTAINMENT NEWSLETTER
Peterson, 38, was charged with felony child abuse in 2014 for allegedly spanking his four-year-old son with a switch. The boy received cuts and bruises all over his body, according to reports.
He was fined $4,000, performed 80 hours of community service and put on two years' probation in addition to his one-year NFL suspension.
WATCH: BRIAN AUSTIN GREEN AND SHARNA BURGESS REVEAL THEY HAVE DIFFERENT PARENTING STYLES
Meanwhile, the "Dancing with the Stars" pro continued to express disappointment in Peterson's casting. "I'm telling you now if I walked into a room and that was my partner, I would turn around and walk right out. There is no way — now being a mother — I would be able to stomach that."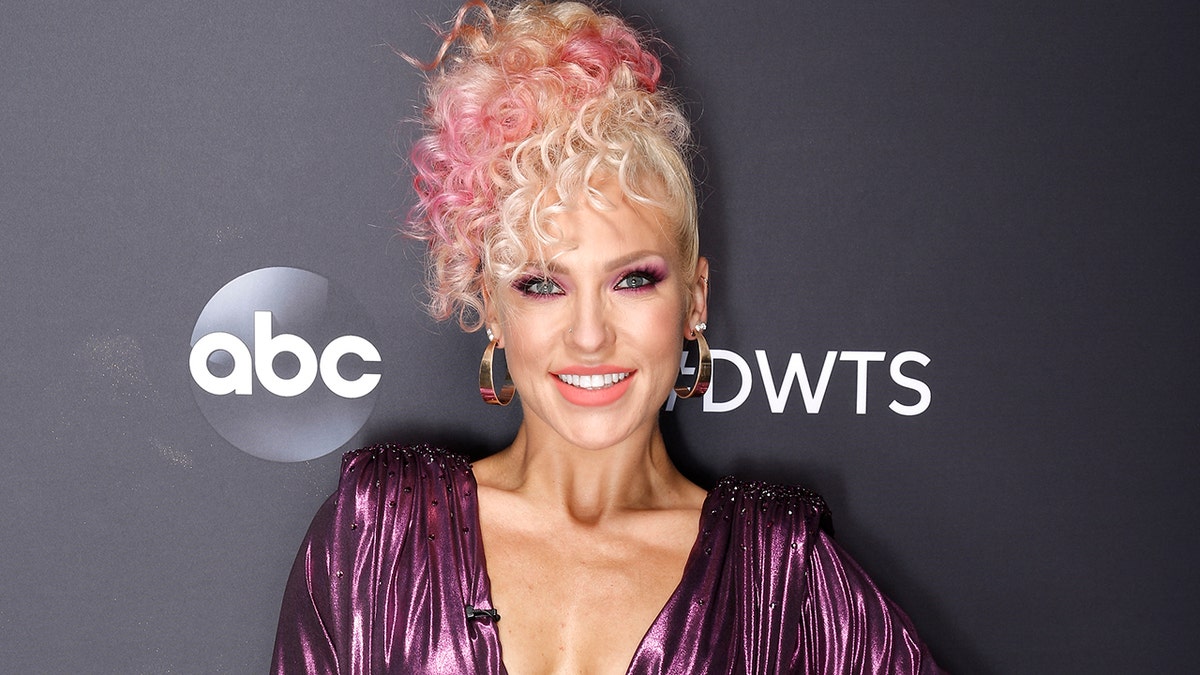 ADRIAN PETERSON'S ARREST WILL NOT LEAD TO CHARGES, OFFICIALS SAY
Last February, Peterson was arrested after airport police said they responded to a domestic violence incident that allegedly had occurred on a flight to Houston. Police said the plane had pulled out of the gate but had been forced to turn around due to an alleged verbal and physical altercation between Peterson and his wife, Ashley Peterson.
LIKE WHAT YOU'RE READING? CLICK HERE FOR MORE ENTERTAINMENT NEWS
This past May, the couple announced that they were welcoming a third child together.
CLICK HERE TO GET THE FOX NEWS APP
Peterson is slated to dance with "Dancing with the Stars" pro Britt Stewart. After the pair were assigned to dance with one another, Stewart's Instagram account became flooded with negative comments as fans disapproved of the partnership.