Critics dress down Senate's 'pathetic' decision to axe formal dress code: Fetterman must be 'very fragile'
The U.S. Senate has agreed to drop its dress code requirement, thereby diminishing the decorum of the Senate to appease the "self-centered" and "fragile" ego of Sen. John Fetterman, Karl Rove said Monday.
Fox News Digital confirmed on Sunday that the Senate will no longer enforce a dress code for senators, allowing them to wear casual clothing of their choosing. Others entering the chamber, however, must still comply with the formal dress code, which is coats and ties for men and business attire for women.
SENATE TO NO LONGER ENFORCE DRESS CODE FOR SENATORS
Rove, a Fox News contributor and former top aide to then-President George W. Bush, sounded off on the decision on "The Story" Monday, echoing other conservatives that blamed Fetterman, who routinely wears gym shorts and hoodies around the Capitol, for inspiring the rule change.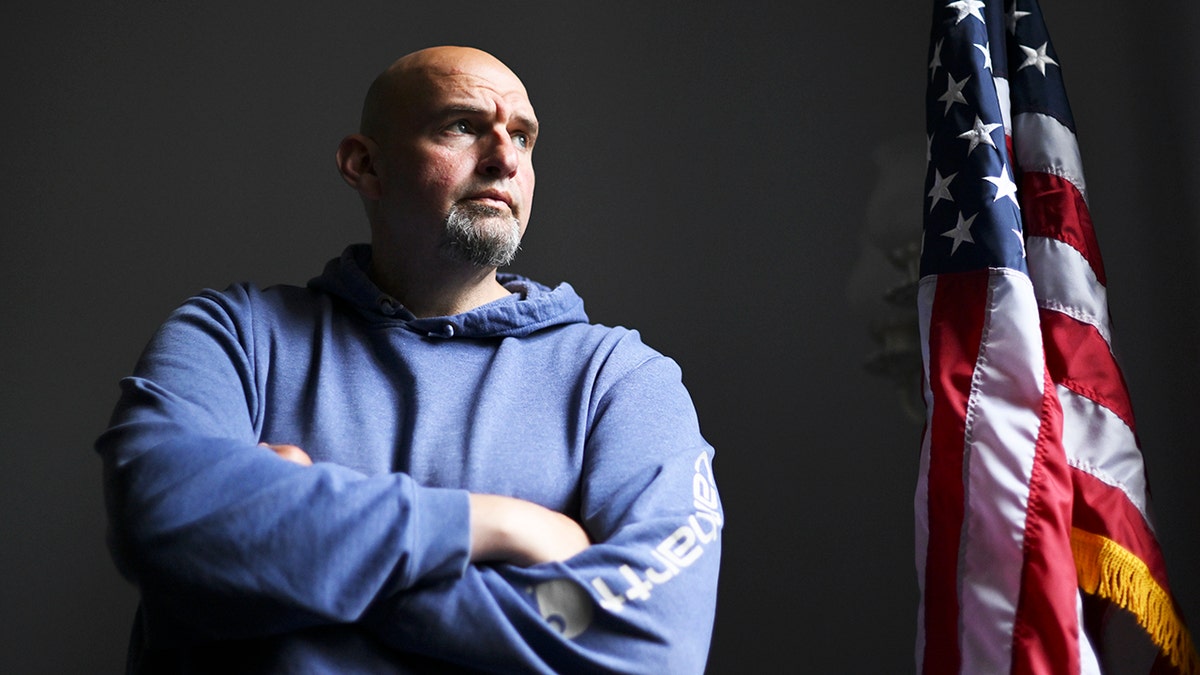 "He must be a very fragile person that he can't dress up in a coat and tie without somehow feeling threatened or abused or awkward," Rove told FOX News anchor Martha MacCallum. "This is just pathetic. With all due respect to the senator, we know he has some continuing health issues. But to lower the decorum of the Senate, to say that an intern… has to dress in business suits, but the senator from Pennsylvania can be allowed to come in his hoodie and shorts and his athletic gear to the floor of the United States Senate, one of the most important deliberative bodies in the world… otherwise he would feel uncomfortable, and he would feel unpleasant, and he might feel threatened or somehow made to feel bad if he's forced to wear a coat and tie like every other male in the body…"
According to the Associated Press, Fetterman regularly faced backlash for his casual dress code, even from his own staff members, who "had originally asked him to always wear suits, which he famously hates." The Democrat Senator even found a workaround to the legislative body's dress code rules by voting from the doorway of the Democrat cloakroom or the side entrance, making sure his vote is recorded before ducking out.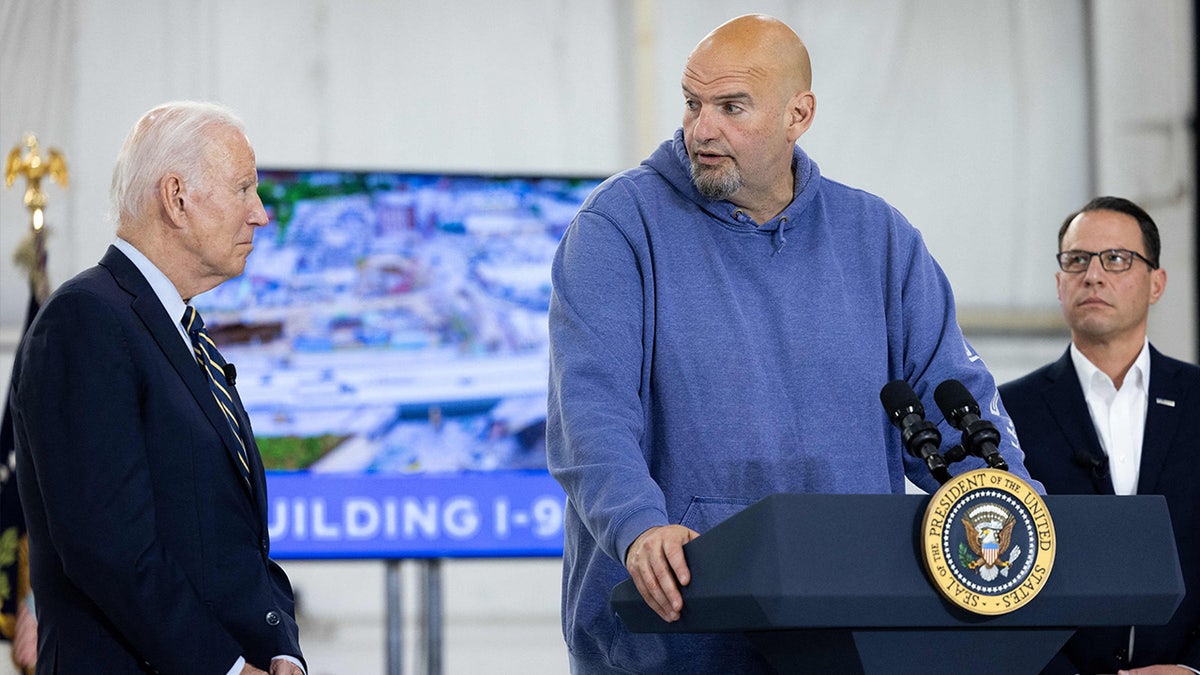 "This is an important body. It's televised," Rove said. "Everybody else is dressed in a respectful manner. Here comes the guy, because it's his own personal desire, his own vulnerability that makes him uncomfortable, somehow or another putting on a coat and tie. The body is supposed to bend to his will?"
"One out of 100, and he has to be treated specially," Rove added. "This says something about how pathetic his attitude is and how pathetic the leadership is of the Senate majority is that they feel like he has to appease him. That he [Senate Majority Leader Chuck Schumer] says I don't want you to feel uncomfortable or threatened or feel bad about yourself, so come in your athletic gear."
Many GOP lawmakers also blasted the move on social media.
JOHN FETTERMAN DARES REPUBLICANS TO IMPEACH BIDEN: 'YOU JUST GOTTA CALL THEIR BULLS–T'
"If my interns can put on a suit so can a U.S. Senator," GOP Congressman Ryan Zinke wrote on X, formerly known as Twitter.
Republican Congresswoman Marjorie Taylor Greene posted on Sunday, "The Senate no longer enforcing a dress code for Senators to appease Fetterman is disgraceful. "Dress code is one of society's standards that set etiquette and respect for our institutions. Stop lowering the bar!"
Fetterman later responded to Greene's tweet online by taking a swipe at the House Republicans.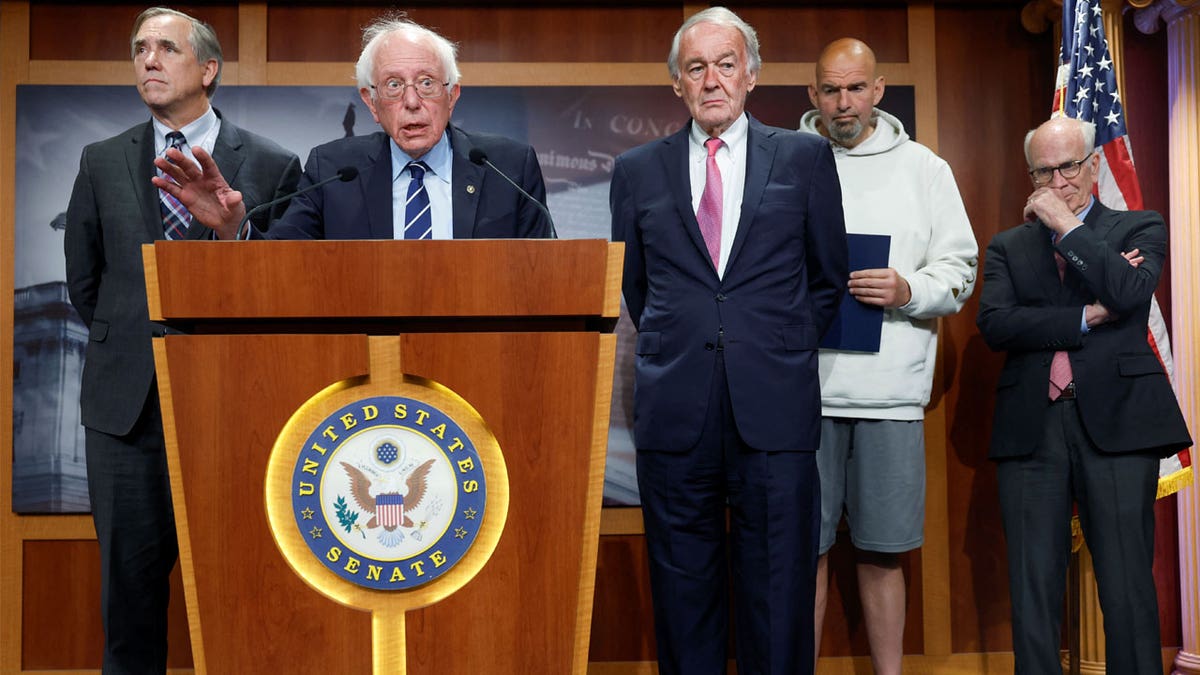 "Thankfully, the nation's lower chamber lives by a higher code of conduct: displaying ding-a-ling pics in public hearings," Fetterman replied.
Florida Gov. Ron DeSantis, a 2024 presidential contender, also slammed the move at a campaign event on Monday, telling the crowd, "The U.S. Senate just eliminated its dress code because you got this guy from Pennsylvania – who's got a lot of problems… he wears, like, sweatshirts and hoodies and shorts…we need to be lifting up our standards in this country, not dumbing down."
CLICK HERE TO GET THE FOX NEWS APP
Fetterman responded to a clip of DeSantis' comments with the following quip: "I dress like he campaigns."
Fox News' Andrew Mark Miller contributed to this report.
For more Culture, Media, Education, Opinion, and channel coverage, visit foxnews.com/media