Late night host Stephen Colbert mocked Sen. Tim Scott, R-S.C. for invoking God as he announced the suspension of his presidential campaign.
Scott joined Fox News' Trey Gowdy on Sunday to announce that he would be ending his campaign. Scott said during the interview that he believed the Lord called on him to run.
"That's what the Lord put on my heart. I think I was called to run. I was not called to win, but I certainly was called to run," he said.
"Let me get this straight. The Lord called you to run so He could watch you lose? It's like that famous poster, 'when there was only one set of footprints, that's when I shoved you in the ocean and chuckled while you flailed,'" Colbert joked.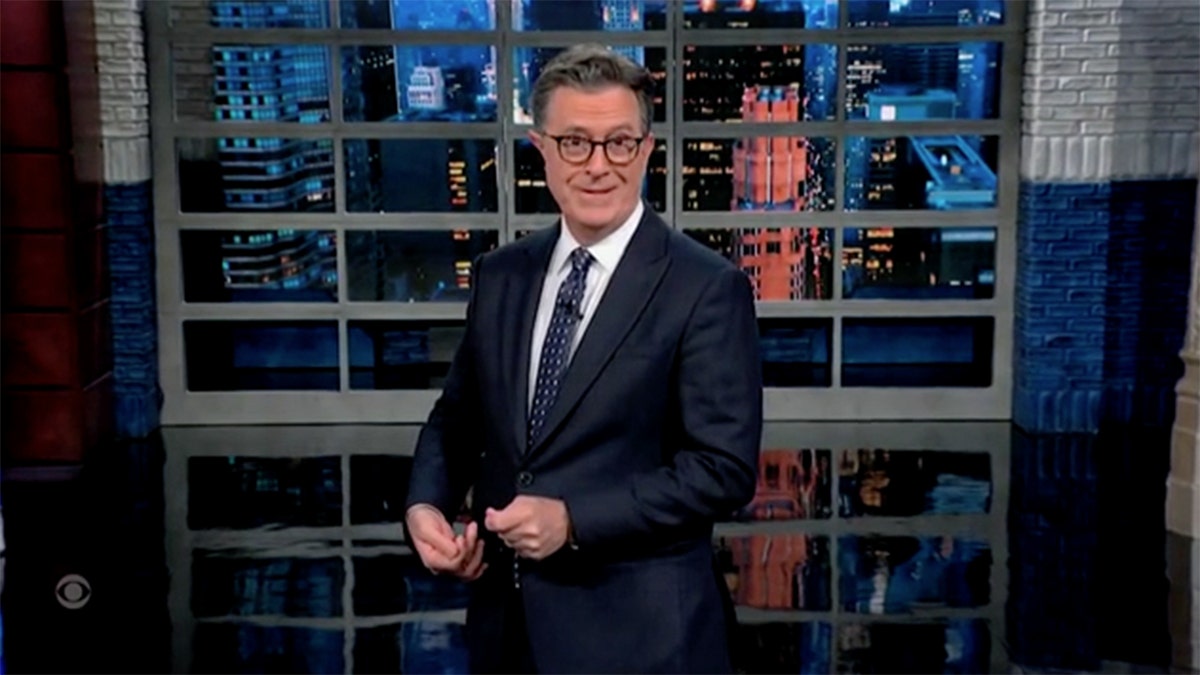 TIM SCOTT CLASHES WITH 'THE VIEW' HOSTS AFTER CALLING OUT 'DISGUSTING MESSAGE' ABOUT RACE
The CBS "Late Show" host added, "But the imminent demise of his campaign didn't stop Scott from reaching out to voters. He sent out an email giving them one last chance to donate, 13 minutes before he announced his departure."
Scott sent out a fundraising email, with a subject line of "One last chance," minutes before Scott announced he would be ending his bid.
Scott said he believed the voters were telling him, "not now, Tim," which Colbert joked was an "interesting way to describe a total loss."
"It's like saying, 'Doctor, how was the surgery? Is my husband alive?' Uh, not now. Not now.' But he has high hopes for 2028," Colbert joked.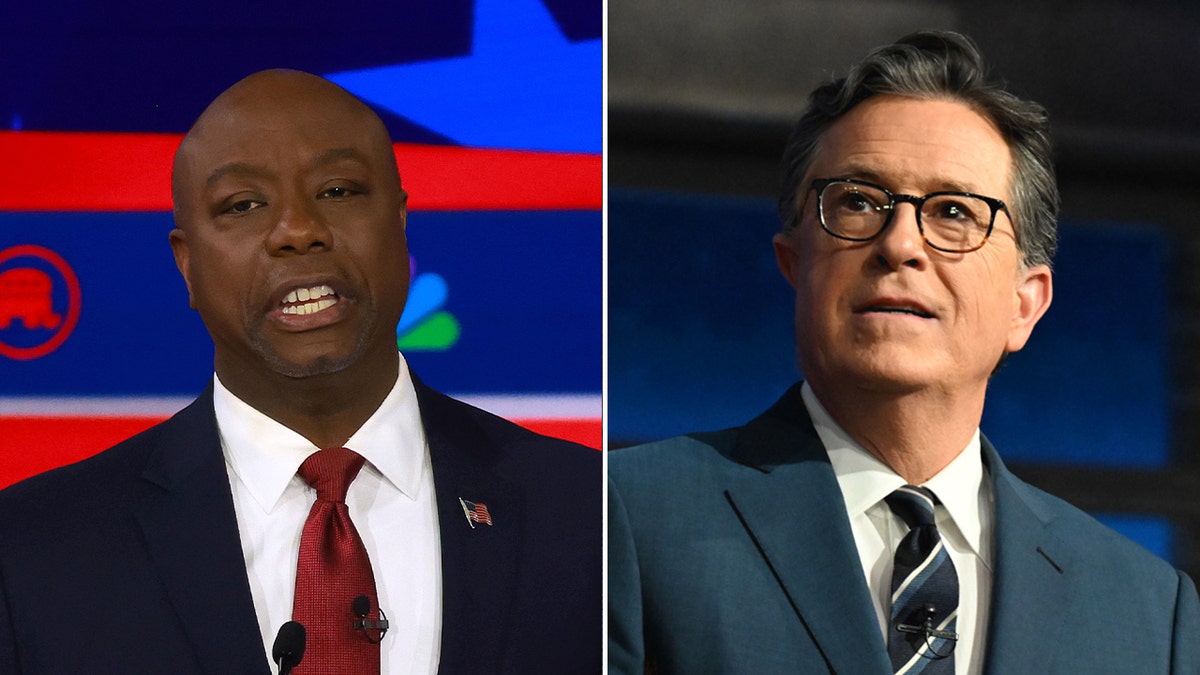 2024 WATCH: TIM SCOTT-ALIGNED SUPER PAC PULLS THE PLUG ON AD BLITZ
Scott told Fox News on Sunday that he had no interest in being vice president and added that he wasn't going to endorse any other candidates.
"Being vice president has never been on my to-do list," he said.
Other late-night hosts also mocked Scott's campaign, including Jimmy Fallon, who quipped, "the announcement has really shaken up the race for fifth place."
"Yeah, he knew it was the right decision when absolutely no one tried to talk him out of it," Fallon continued.
Late-night host Seth Meyers said Scott "thinks the voters are telling him, 'Not now, Tim.' And I think he made the right call because half of them said, 'Not now, Jim.'"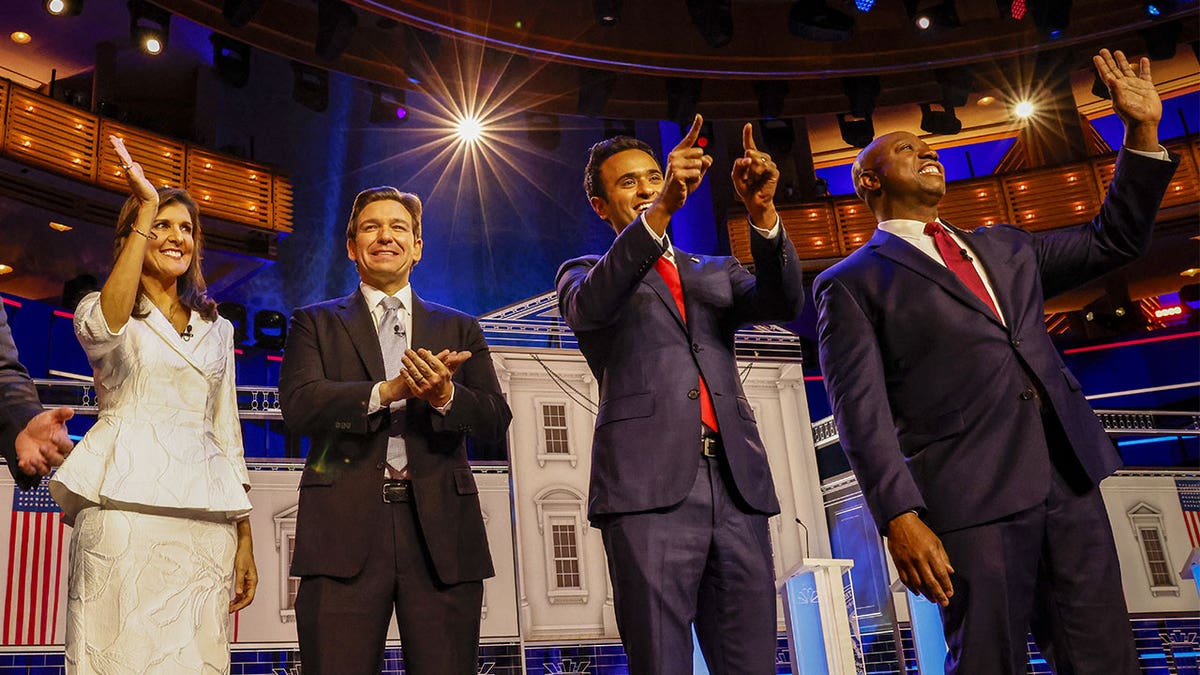 CLICK HERE TO GET THE FOX NEWS APP
For more Culture, Media, Education, Opinion, and channel coverage, visit foxnews.com/media.