Although buffets are bountiful with choices, some of the offerings aren't always the healthiest picks, especially if you're trying to stay on a smart track.
To get a better handle on what to choose and what to skip, plus strategies on the best ways to navigate a food buffet, Fox News Digital spoke to food experts.
To begin, don't show up starving to a buffet, as this makes it harder to make mindful choices, said Jessica Cording, MS, RD, a dietitian and health coach who practices in New Jersey and New York.
HEALTHY EATING ON VACATION: HOW TO MANAGE DIET AND AVOID OVERINDULGENCE, ACCORDING TO EXPERTS
And, choose your moments to indulge.
"Know what's worth it to you and what's not so you have some inner guidance on which treats to enjoy and which ones to skip," Cording added.
Read on to learn more about how you can slay a buffet.
Why is a buffet challenging for those looking to stay on a healthy track?
A buffet can pose several challenges for someone trying to stay on a healthy track due to the abundance of food choices, the self-service nature of the setup — and the potential for overeating, said nutrition expert Nikki Kuhlmann, RD, LDN, with Anne Till Nutrition Group in Raleigh, North Carolina.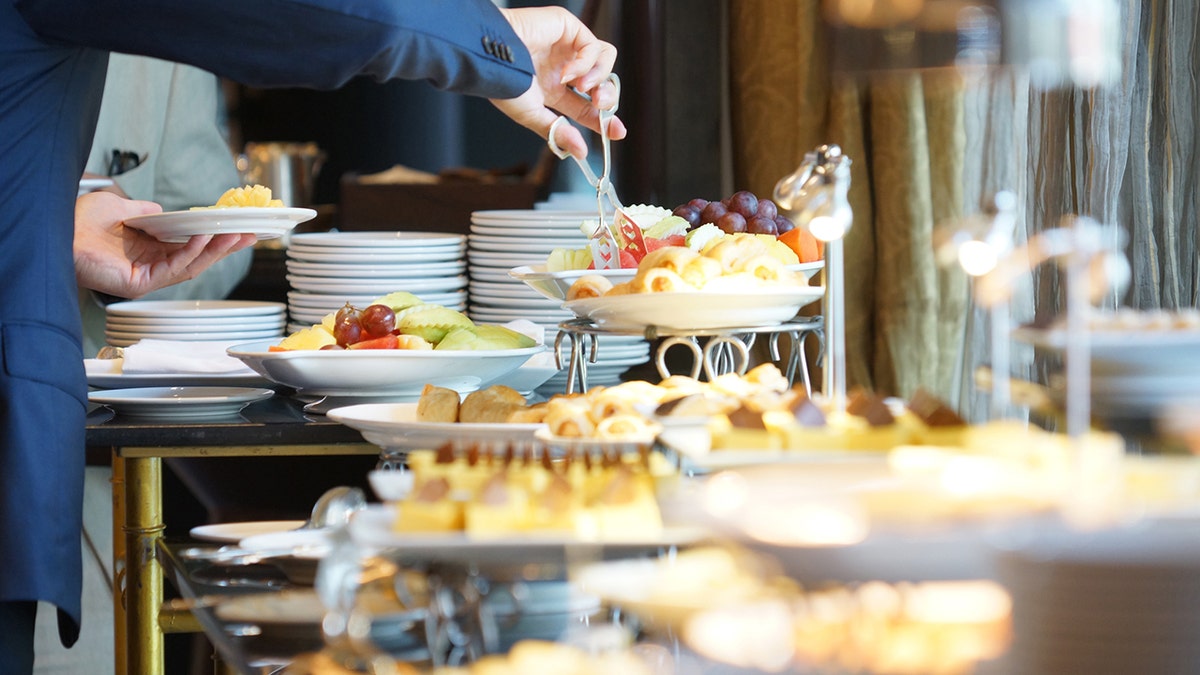 Here are some reasons why buffets can be challenging for maintaining a healthy lifestyle.
Unlimited options. Buffets often offer a wide variety of dishes, including many that may be high in calories, fats and sugars. "The sheer number of choices can make it difficult for someone to stick to a balanced and healthy meal," Kuhlmann said.
BUTTER VS. MARGARINE: IS ONE 'BETTER' FOR YOU?
Lack of portion control. Buffets typically allow people to serve themselves — which can lead to larger portion sizes.
"This lack of portion control may result in overeating, as individuals may be tempted to try a little bit of everything or serve themselves larger quantities than they would at a plated meal," said Kuhlmann.
Social pressure. The social dynamics at buffets can contribute to unhealthy eating habits, Kuhlmann noted.
"People may feel the need to eat more to keep pace with others or to try a variety of dishes, even if it goes against their health goals," she said.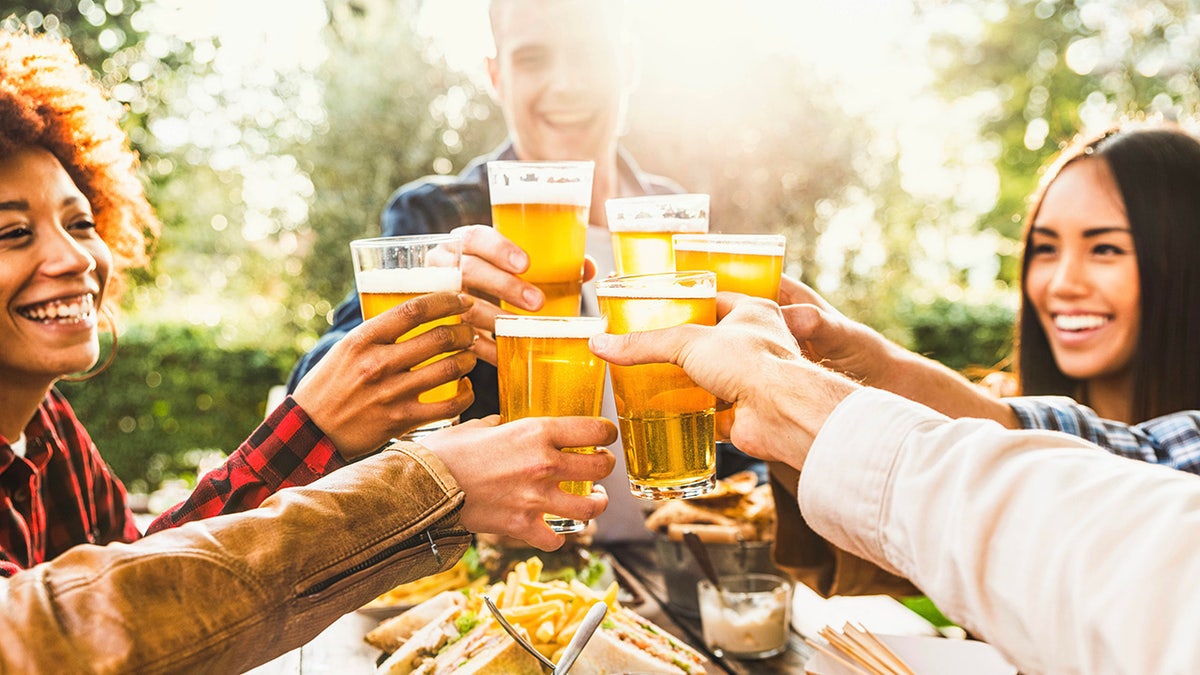 Hidden ingredients. It can be challenging to know the exact ingredients and nutritional content of each dish at a buffet.
"Some seemingly healthy options may contain hidden sugars, fats or other less nutritious ingredients," she also said.
Mindless eating. Buffets can encourage mindless eating. Individuals may continue to eat without paying full attention to their level of hunger or fullness, Kuhlmann noted.
What are some healthy picks at a buffet?
When navigating a buffet with the goal of making healthy choices, look for options that are rich in nutrients and lower in added sugars and saturated fats.
Also, pick foods that provide a good balance of macronutrients.
FROM SALMON TO SHARK: HERE ARE THE BEST AND WORST FISH FOR YOUR HEALTH
Here are some healthy picks that Kuhlmann curated for consideration.
Lean proteins
Grilled chicken or turkey breast
Baked or grilled fish (salmon, tilapia, etc.)
Lean cuts of beef or pork
Tofu or other plant-based protein options
Vegetables
Fresh salad with a variety of colorful vegetables
Vegetable-based dishes, such as stir-fries or ratatouille
Steamed or roasted vegetables (broccoli, cauliflower, carrots, etc.)
THIS DELICIOUS (AND EASY!) BRUSSELS SPROUTS RECIPE COULD ROCK YOUR WORLD
Whole grains
Quinoa
Brown rice
Whole wheat pasta or couscous
Whole grain bread or rolls
Healthy fats
Avocado slices
Nuts and seeds (in moderation)
Olive oil-based dressings
Fatty fish like salmon for omega-3 fatty acids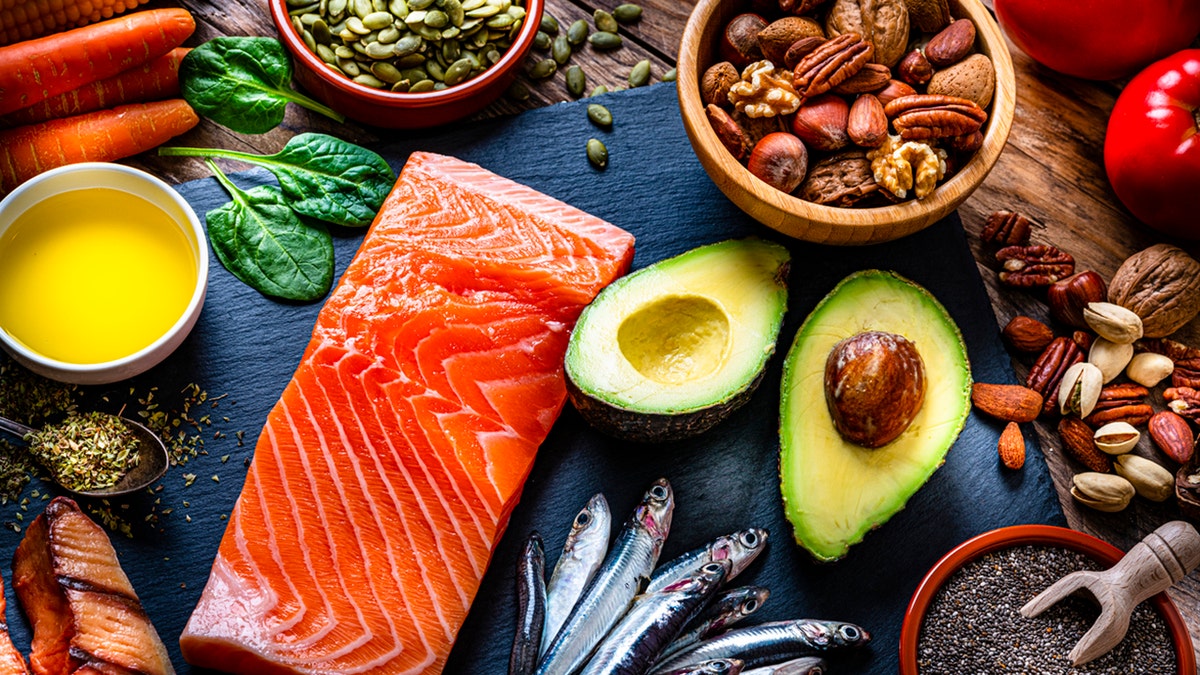 Fruits
Fresh fruit salad
Whole fruits like berries, melons, or citrus fruits
Fruit-based desserts with minimal added sugars
Soups
Clear broths with vegetables and lean proteins
Tomato-based soups with whole grains and vegetables
Dairy or dairy alternatives
Low-fat or Greek yogurt
Skim or low-fat milk
Cheese in moderation
What are some strategies to better navigate the buffet?
Focusing on health while making buffet choices requires mindful and smart strategies to avoid overeating or picking the wrong items, said Kuhlmann.
BEST FOODS TO EAT FOR RADIANT, AGELESS SKIN AND WHAT TO AVOID, ACCORDING TO NUTRITIONISTS
Here are some healthy strategies to help you navigate a buffet.
Survey the options first. "Take a walk around the buffet to see all the available choices before making any decisions," Kuhlmann recommends. "This will allow you to plan a balanced and nutritious meal."
Use a smaller plate. Opt for a smaller plate to help control portion sizes. Research suggests that people tend to eat less when they use smaller plates, she noted.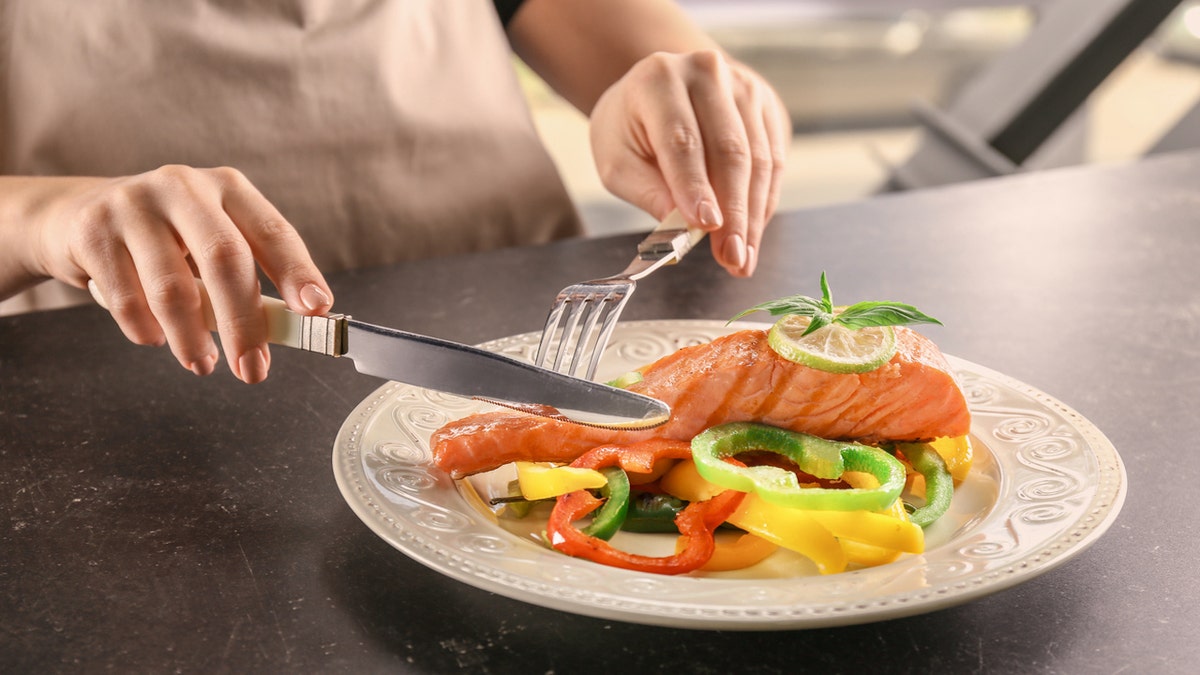 Start with salad or vegetables. Begin your meal with a generous serving of fresh salad or vegetables, suggests Kuhlmann. "This can help fill you up with fiber and nutrients before moving on to other dishes," she added.
SPINACH VS. KALE: WHICH IS 'BETTER' FOR YOU? NUTRITIONISTS SETTLE THE GREAT DEBATE
Choose lean proteins. Prioritize lean protein sources, such as grilled chicken, fish, or tofu. Protein helps keep you feeling full and satisfied, she suggested.
Limit fried and creamy foods. "Minimize your intake of fried foods and dishes with creamy sauces. Opt for grilled, baked or steamed options instead," Kuhlmann told Fox News Digital.
Choose whole grains over refined carbohydrates.
Be selective with carbohydrates. Choose whole grains over refined carbohydrates.
"Look for options like brown rice, quinoa, or whole wheat pasta," she said.
Control your dessert intake. "If you want dessert, choose smaller portions or share with someone and opt for fruit-based desserts or those with less added sugar," Kuhlmann explained.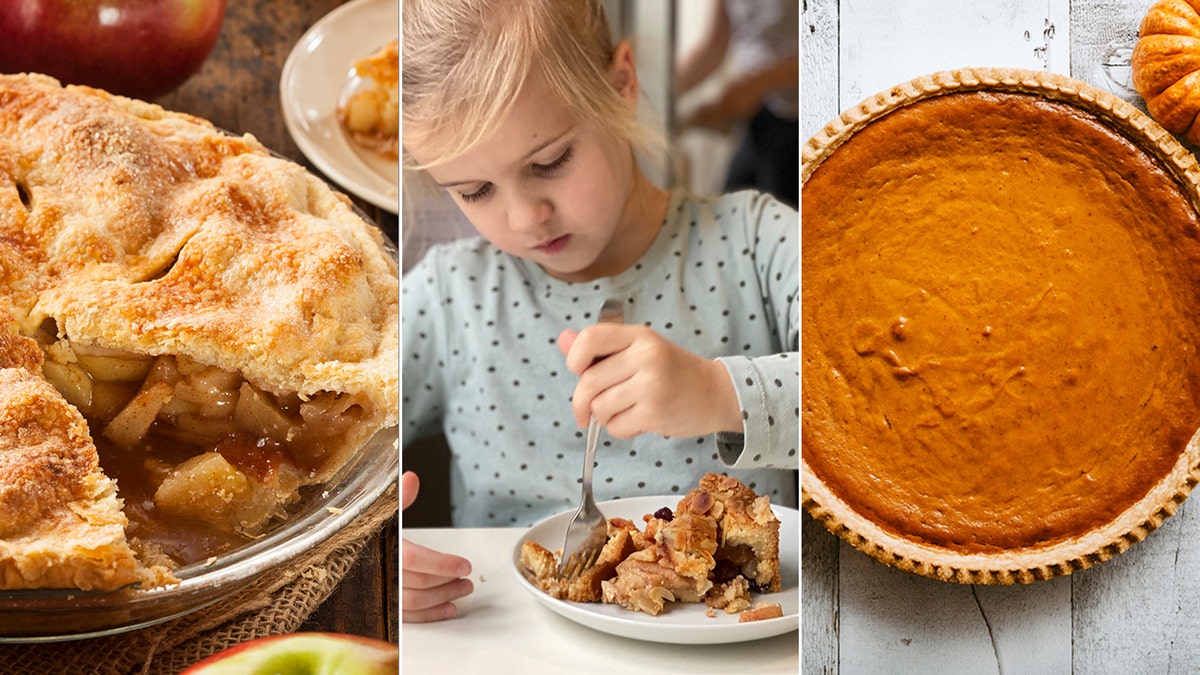 Be mindful of beverages. Kuhlmann suggests choosing water, herbal teas, or other low-calorie beverages and be cautious of sugary drinks and alcohol, which can contribute extra calories.
What about safety tips?
Buffet safety is crucial to prevent foodborne illnesses and to ensure a positive dining experience.
CLICK HERE TO SIGN UP FOR OUR HEALTH NEWSLETTER
Here are some safety tips, courtesy of Kuhlmann.
Practice good hand hygiene. Wash your hands thoroughly with soap and water before heading to the buffet.
If handwashing facilities are not available, use hand sanitizer.
Practice good utensil hygiene. Use the provided serving utensils, tongs, or spoons to handle food items. Avoid touching food with your hands, and never use your personal utensils to serve yourself.
CLICK HERE TO GET THE FOX NEWS APP
Avoid cross-contamination. Be mindful of these risks. Use separate plates and utensils for different food items to prevent the transfer of bacteria.
Aim for fresh foods. Choose foods that appear fresh and well-maintained. Avoid items that look wilted, discolored, or have an off-putting smell.
For more Health articles, visit www.foxnews.com/health.