People close to President Biden have reportedly pushed for him to replace formal shoes with more comfortable ones, as well as walk shorter distances on camera, as some Democrats question the Biden campaign's plan to deal with the president's age.
"People close to the president have discussed having him walk shorter distances while on camera. They've also advocated, at times, trading in formal shoes for more comfortable ones — both to make his stride seem less stiff, but also to reduce the risk of falls," Politico reported.
Democratic strategists and donors are reportedly frustrated over the Biden campaign's handling of the age issue. Some have suggested they haven't done enough to calm the concerns with the public; Biden turned 81 on Monday and is the oldest U.S. president in history.
"Many donors are directly urging top campaign aides to go on offense, leaning even harder into Biden's age as proof of his wisdom in turbulent times. They are pushing for more humor about 'Grandpa Joe,'" Politico reported.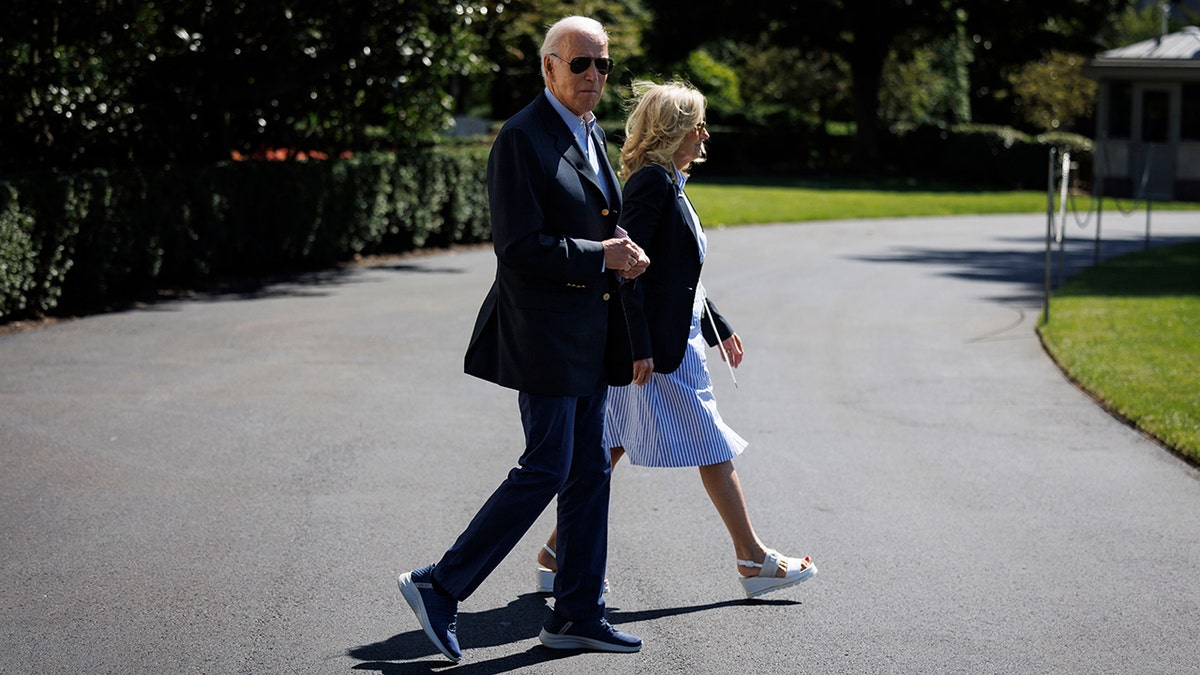 AXELROD'S DIRE ASSESSMENT OF BIDEN RE-ELECTION CHANCES PROMPTS CNN'S BLITZER TO ASK: 'SHOULD HE DROP OUT?'
"Neither are going to get any younger on their next birthdays, but yet Biden seems to get, on a continuing basis, knocked for his age while Trump does not," Alan Kessler, a Democratic donor, told the outlet, suggesting not enough was being done to point out 77-year-old Donald Trump's age. "No one brings up the age thing with [Trump]. That double standard is troubling."
Politico reported that in addition to those closest to him, members of his family were also worried about the age issue.
"Those close allies believe that Biden is mentally up for the job, but some acknowledge that the president can at times appear frail, according to two people involved in the conversations but not authorized to speak publicly about internal deliberations," the outlet reported.
Another donor said that after raising concerns about Biden's age, DNC officials "refused to acknowledge it was a problem."
BIDEN USING 'LOWER' STAIRS ON AIRF ORCE ONE TO AVOID EMBARASSING TRIPPING INCIDENTS: REPORT
Former Obama adviser David Axelrod recently warned that the president's "age issue" was the one thing hanging over him.
"The one number in the polling that was concerning, and in the CNN poll that followed after The New York Times poll, had to do with age, and that is one thing you can't reverse no matter how effective Joe Biden is behind the scenes. In front of the camera, what he's projecting is causing people concerns, and that is worrisome," Axelrod told CNN.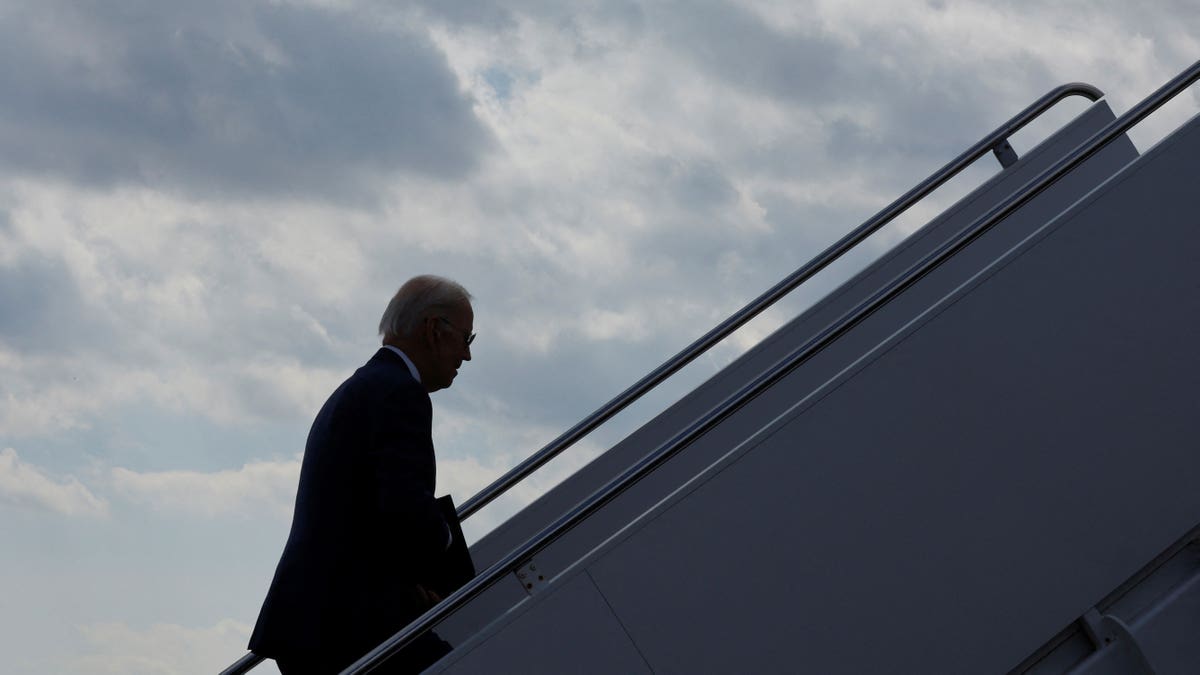 Axios reported in September that Biden's 2024 team was working hard to stop the president from tripping during public appearances, as the president struggled with a diagnosis of "significant spinal arthritis."
His team was reportedly going to limit stair climbs and have him wear tennis shoes.
CLICK HERE TO GET THE FOX NEWS APP
For more Culture, Media, Education, Opinion and channel coverage, visit foxnews.com/media.