Atlanta pastor warns church's 'silence' on cultural issues will soon lead to 'godless society'
An Atlanta-area pastor says the majority of American churches have become too timid to engage with the culture on controversial issues and if this trend continues, it won't be long before the U.S. is a "godless" society.
Pastor Myles Rutherford believes it's time for a "remnant" of the faithful to stand up and speak out.
"The culture is loud. Satan is loud right now. However, I've seen the Church remain quiet on important issues out of fear," he addresses Christians in his new book, "Raise Your Voice."
He and his wife, DeLana, are the senior pastors of Worship with Wonders Church in Marietta, Georgia. He told Fox News Digital that he felt God's calling to write the book after noticing the evangelical church's "silence" in addressing today's cultural issues.
"Number one [my motivation for writing the book] was the majority of the silence of the American church over the last three years with major topics, relevant issues that were going on. And it just seems like the church was non responding," Rutherford said. "I just didn't hear anything. And so I really felt like there was something deeper involved. And I really prayed for the Lord to give me a revelation of understanding."
COMMUNISTS DEMAND END TO 'CHRISTIAN FASCISM' AT CHAOTIC SCHOOL BOARD MEETING OVER PARENTAL NOTIFICATION POLCY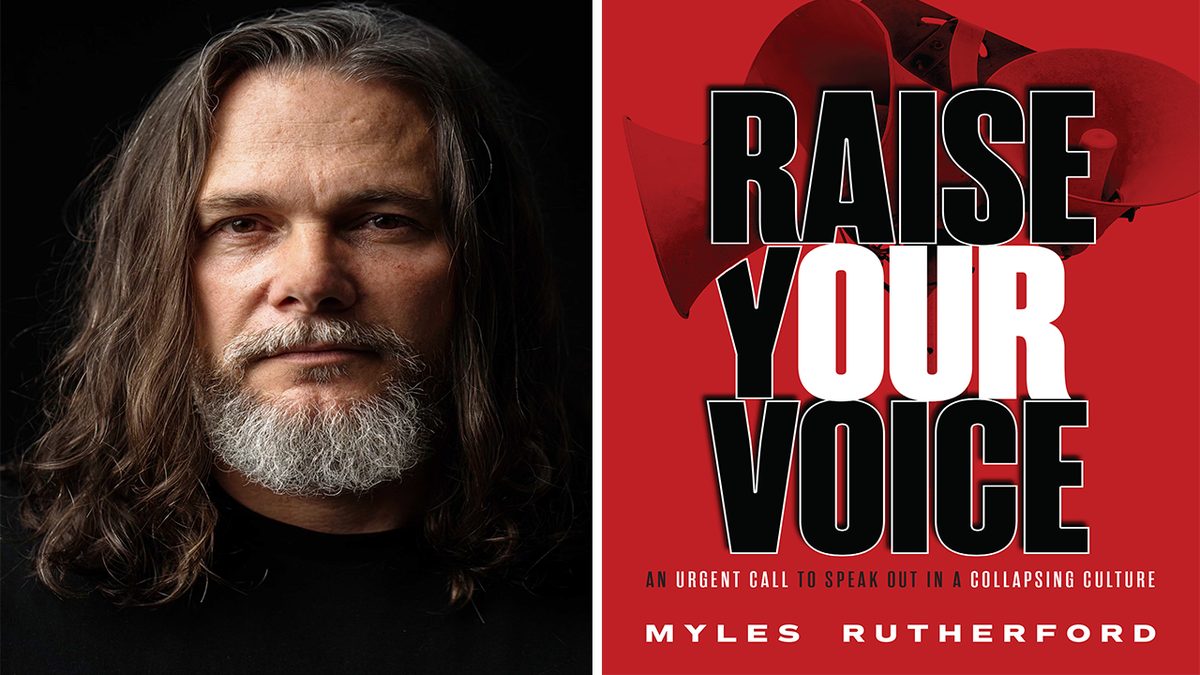 Rutherford said that the church has moved from speaking out on controversial issues to preaching "motivational messages" that avoid offending anyone.
"Not everybody, but over the last 20 years, the mainstream church has really preached a very motivational message. And the Lord spoke to me, and he said, you know, soft sermons produce soft saints," he said.
"But the preaching of the Gospel of Jesus Christ has more of an eternal conviction to it. And I think that's where we've lost it as a body, as a church," he added. "Where does the Bible ever say we are not supposed to speak up? Where does it tell us to only say something if people want to hear it?"
Rutherford pointed to recent polls showing trends of those who identify as religious becoming more accepting of lifestyles the Bible calls sinful, and Christians being less vocal about their faith, as evidence the church in America is on a slippery slope away from Biblical Christianity.
PASTORS BATTLE SKYROCKETING BURNOUT AMID POLITICS, PANDEMIC: 'WEARING ON THE SOUL'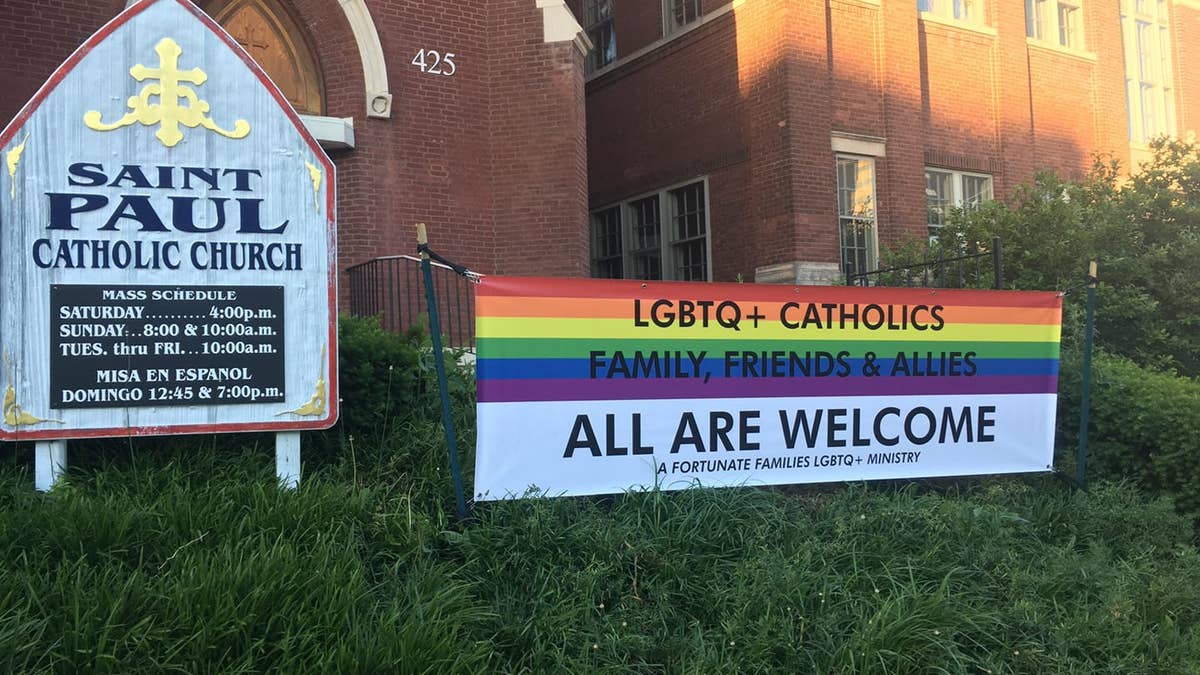 "[W]e are one generation away, 26 years. That's the numbers, 26 years from a complete godless society, unless a remnant raises her voice. And so that is what really opened my eyes," he said.
Despite these trends he finds troubling, Rutherford believes there is a faithful "remnant" that needs to speak up in this country.
"We are awake to what's going on. But the Lord spoke to me in June of 2021, and said, it's not that they're not waking up, they're just not speaking up, they're not getting up. It's kind of like when you are in a bedroom, and you wake up in the morning, and you just sit in bed and the Lord showed me that. He said, 'I need my people, I need the remnant inside the church. I need them to not just wake up, I need them to get up.'"
In June, Rutherford's church angered LGTBQ activists by using symbols and language often used by the gay community for a campaign called, "Proud to be delivered."
WISCONSIN STREET PREACHER ARRESTED AFTER PROTESTING AT DRAG EVENT FOR FAMILIES, VIRAL VIDEO SHOWS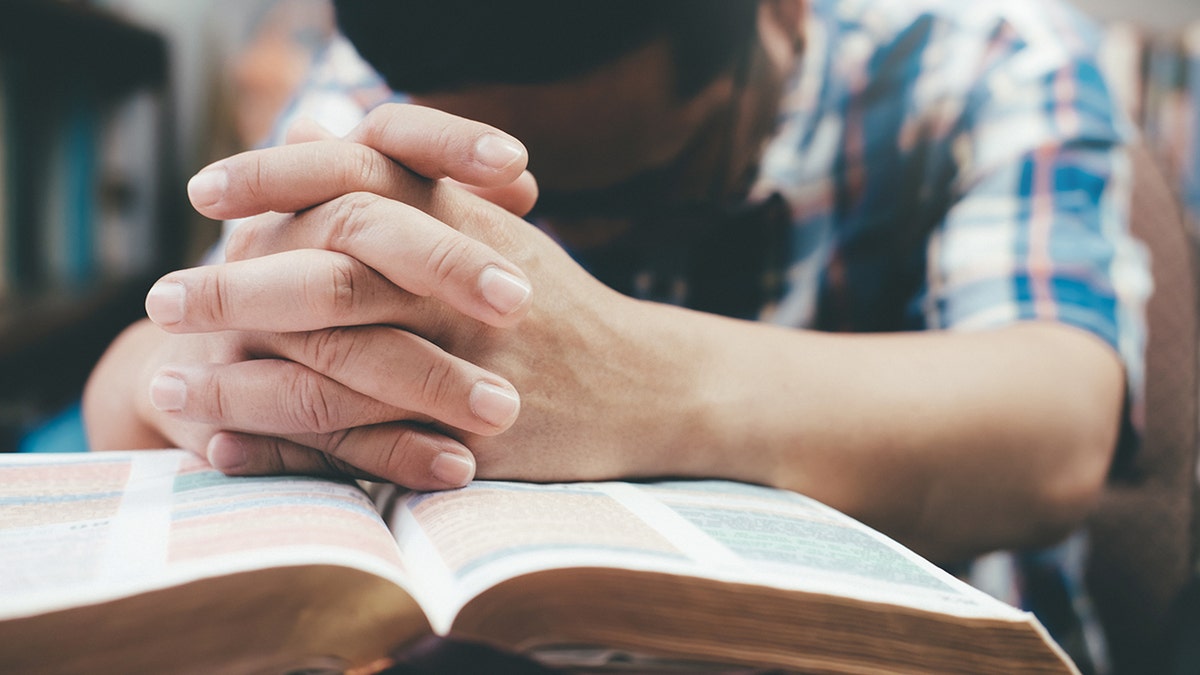 The church hung billboards emblazoned with a rainbow flag around Atlanta that directed viewers to a website of testimonials who turned their lives away from same-sex attraction through conversion to Christianity.
Sarah Kate Ellis, President and CEO of GLAAD, said the church was sending a "dangerous, anti-LGBTQ" message. The gay rights group sent a truck to sit outside the church displaying messages like, "Proud to be delivered from oppressive theology."
Rutherford says Christians need to expect to face push back and cancel culture when they speak out on controversial issues.
"When you read the Bible in Acts, when the early church began to evolve, there was heavy persecution. Jesus spoke in his words, and 'I bless those who are persecuted for my namesake.' I think the biggest thing is we're going to have to get back to the primitive Gospel — if we're going to stand for what God stands for, we're going to have to expect a level of persecution," he said.
The "persecution" is different today than what the early church experienced, he said. Rutherford views censorship as the heaviest type of pushback some Christians are experiencing in the western world.
The revivalist pastor believes this opposition is meant to set Christians apart from the rest of society and bring a remnant of Bible-believing Christians together. But he says it's important for the church to remember to speak truth with grace when reaching out to unbelievers.
COACH JOE KENNEDY WAS 'BANNED FROM TEAM MEAL,' WAS 'OSTRACIZED' WHEN HE RETURNED TO FOOTBALL JOB: LAWYER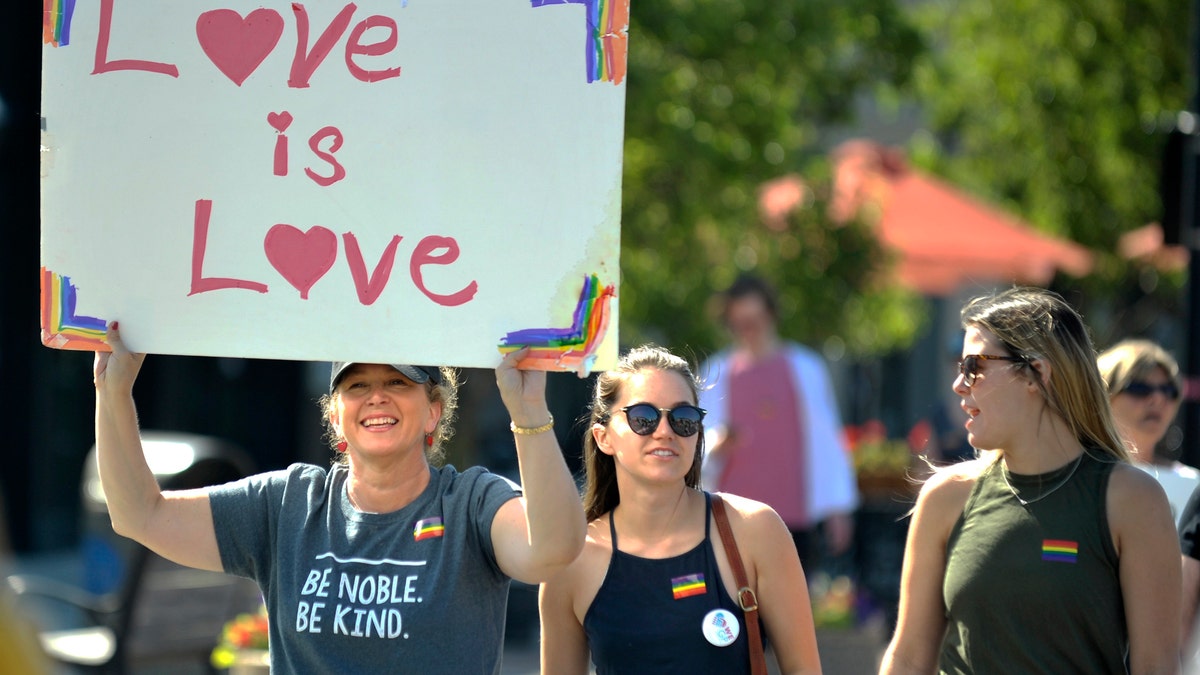 "And I want to encourage anybody that is preaching the gospel, standing outside of places that are full of sinful dwellings or sinful things that are happening. You know, those people have a soul and God loves those people as much as he loves us," the pastor said.
Rutherford hopes his book will get readers to look to Scripture for how men and women of God responded when they felt alone in a culture hostile to their faith.
"After preaching for 120 years, only seven people got in the boat with [Noah]. He was so passionate about wanting people saved that God himself had to shut the door, so the boat would float," the pastor writes in his book. "Was he a failure? Not in God's eyes."
"And there are so many people that need God right now, and we need to be out there sharing that with them. And I want to encourage everybody that's doing that. You're not alone. Elijah at one point thought that he was alone in the Bible, says God spoke to him and said, 'No, I have 7000, that have not bowed their knees.' So I want to encourage people to continue doing it because you're not alone," he said.
"Raise Your Voice," is available for purchase September 19.
CLICK HERE TO GET THE FOX NEWS APP
For more Culture, Media, Education, Opinion and channel coverage, visit foxnews.com/media